Casino Blog
Soft 17 Rule in Blackjack Explained
- April 24, 2019 By Riley Wilson -
If you are a Blackjack fan, you are familiar with a fact that you can choose from a plethora of game variations at online casinos. They come with different rules and different house edge rates which can significantly impact your performance. On the other hand, Blackjack is one of a few casino games where a player can gain leverage by making the right decisions and moves.
One of the rules that apply to Blackjack games is the so-called Soft 17. If you have been wondering what it is all about and how you should choose a Blackjack variant based on the Soft 17 rule, you have come to the right place.
What is Soft 17 Rule?
First of all, you need to understand the concept of a soft hand. A soft hand is a hand containing an Ace that is counted as an 11. So, when you have an Ace and a 6 in a hand it is a soft 17. When it comes to the Soft 17 rule, it is a rule the dealer must play by. Depending on the game you choose, you will notice that at some tables, the dealer must hit or stand on a soft 17. When the dealer must hit on a soft 17, it means that the Soft 17 rule applies. It is always clearly stated on the table, so the player is always informed whether the Soft 17 rule is in play or not.
How It Affects Your Odds?
The Soft 17 rule increases the house edge, meaning that your odds are lower when choosing a game in which the dealer must hit on a soft 17. That practically means that with a soft 17 hand, the dealer hits for a chance to get a better hand. When the Soft 17 rule applies, the house edge increases by 0.20%. Since such a rule is not favourable to the player, casinos tend to modify other rules to even the house edge. That's why you will typically find Blackjack tables with the Soft 17 rule applied and fewer decks in play. As you know, the fewer decks the lower house edge. Stay with us to learn about a strategy you should use when playing the games where the Soft 17 rule applies.
Blackjack Strategy when Soft 17 Rule Is in Play
When you play Blackjack you will typically double down on an 11 when the dealer holds an Ace. You will also double down when you have a soft 19 and the dealer's first card is a 6. Another situation in which you will double down is when you have a soft 18 and the dealer shows a 2. However, when the Soft 17 rule applies, you should modify some of your moves to increase your odds. The moves you will make vary based on the number of decks in play.
In a single-deck Blackjack game with the Soft 17 rule in play, you should hit on a soft 18 when the dealer has an Ace. On the dealer's Ace, you should split a pair of 9s and double down if it is allowed. When surrender is allowed, you should go for it on a hard 15 and a hard 17 when the dealer shows an Ace.
When you play a double-deck Blackjack with the Soft 17 rule, you should double down on a soft 14 when the dealer has a 4. Make the same move on a soft 18 against a 2 and on a soft 19 when the dealer shows a 6. If the game allows you to surrender, do it on a hard 15 when the dealer's first card is an Ace.
If a game uses 4, 6 or 8 decks of cards and the Soft 17 rule applies, we don't recommend you to play it.
Final Thoughts
Although Blackjack games with the Soft 17 rule come with a higher house edge, you should not give up on them completely. If you can, always to choose those variants with fewer card decks in play and apply the modified strategy for the best odds of winning. If you don't want to think about changing the strategy you have already learned, go for those Blackjack variants in which the dealer stands on a soft 17.
YOU MIGHT BE ALSO BE INTERESTED IN THESE:
LATEST NEWS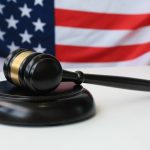 New Jersey Gambling License Renewal Deadline Approaching [...]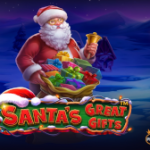 Get Ready for Christmas With Santas Great Gifts by Pragmatic Play [...]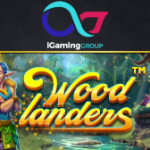 Explore a Fairy Forest in the Woodlanders Slot by Betsoft [...]
POPULAR PAGES VISITED BY OUR READERS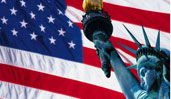 BEST US CASINOS
BACK TO TOP