Casino Blog
Top 5 High RTP, Low Variance Slots
- September 28, 2021 By Riley Wilson -
High volatility is the name of the game when it comes to top online slots in 2021. Love it or hate it, the current trend is to stack the game with as many crazy features and mechanics as possible. That's a good thing, more often than not. Were it not for such an approach, we would all still be spinning the same 3×1 fruit machines of yore.
Great low-variance slots still exist, though, and they can be just as fun and innovative as their flashier cousins. Better yet, you don't have to sacrifice RTP rates to enjoy them.
Best Low Volatility Slots List
To be clear, low volatility doesn't mean the same it used to 10 years ago. With that in mind, most of the games on the list below have to be considered relatively involatile.
Either way, we've also noticed an unfortunate trend of software providers packaging bad, low-RTP slots as "classic." And sure, slot machines used to be much less player-friendly before going online. After all, updated gambling regulations and an abundance of competition made sure low-RTP slots quickly fell out of fashion. However, that's no excuse to put out sub-standard products under the guise of keeping them retro.
As such, the entries on this list are modern, worthwhile top slot games that keep the spirit of their low-variance ancestors.
If you're accustomed to feature-heavy games but want to try out something with less volatility, here's a perfect example. Let's start by stating that the Book of Darkness comes with an above-average return-to-player rate of 96.58%.
The base slot itself is a straightforward 5-reel table with just 10 active paylines. However, there's a decent hit rate involved, even if regular wins won't pay out massive amounts. Interestingly, though, Book of Darkness occasionally allows itself to go a bit crazy. Even though there aren't too many symbols, they do a lot of things. For instance, a single symbol acts as both a Wild and a Scatter. It can even combine with regular, high-paying symbols to offer exciting bonus features and free spins.
It's one of the best new low volatility slots and a great entry point into this type of slot game.
If this list were made in order of popularity, the Starburst slot would be right at the top. This is a massive release that has gone on to be one of the biggest brands in online gambling. It ranks among the most popular online slots on almost every betting platform out there. Why? Well, it's just extremely elegant in its simplicity.
Starburst by NetEnt comes with 5 reels, 3 rows, 7 symbols, and a 96.1% RTP. There are just 10 active paylines, and some of the symbols are the beloved old BAR and lucky 7s. Again, SStaburst manages to do a lot with very little. The only special symbol is the Wild, but it can trigger multiple special features. These include free spins and expanding wilds, for instance.
The best slots online are memorable and not just flashy. That's exactly why players keep coming back to Starburst. It's simple, colorful, and just plain old fun.
This title is a perfect example of what a classic one-armed bandit would look like remade and retooled for modern times. It looks, feels, and plays exactly like a classic fruit machine. However, there are still a few twists to make it stand out from the crowd.
First of all, it actually comes with 3 rows and 3 horizontal paylines. This will, at least, keep your attention longer than the old 3×1. Moreover, it also comes with two special symbols which have since become classics in their own right. Wilds and Scatters appear – though they're kept in check by the low number of rows.
With the RTP set at 96.96%, there's a lot to love about Irish Charms. It's simple but charming and available at all Pragmatic Play casinos.
Branded slot releases have a nasty habit of relying on the brand to carry the game instead of quality. That's not always the case, though, and 2016's Jimi Hendrix slot game is a perfect example.
This little slot fits all the puzzle pieces you need for an enjoyable experience. Wilds? Check. Scatters? Check. Massive jackpots? Not so much. Huge payouts are hardly the hallmark of the best slots with low variance. Still, there's more than enough to spice things up, and the RTP sits at an impressive 96.9%.
Much like the Book of Darkness, the Jimi Hendrix slot game is for those who enjoy low variance slot games because of the limited potential for losses long-term. You can still enjoy more than enough features for each spin to feel unique.
Mega Fortune by NetEnt
We'll round this list off with a progressive slot game with low variance. We realize that sounds a bit mad – progressive jackpots are the opposite of low volatility. But it's quite possible. It's simple – the jackpot is the one hugely volatile part of the game. Everything else is a straightforward 5×3 slot that will keep dripping with small wins.
Still, Mega Fortune is unlike anything else on this list of top low volatility slots. The regular wins may be small but steady, but you'll always have the chance for a multi-million-dollar payout in the back of your mind. And yet, the variance is low and the RTP is 96%. It's truly the best of both worlds.
YOU MIGHT BE ALSO BE INTERESTED IN THESE:
LATEST NEWS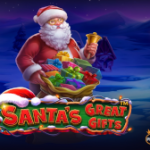 Get Ready for Christmas With Santas Great Gifts by Pragmatic Play [...]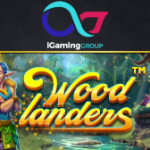 Explore a Fairy Forest in the Woodlanders Slot by Betsoft [...]
NetEnt Launches Superstars Slot With Crossover Characters [...]
POPULAR PAGES VISITED BY OUR READERS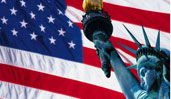 BEST US CASINOS
BACK TO TOP