Fruit Machines
When you think of the classic version of slots, you immediately think of fruit machines, with their lemons, watermelons, bells, bars and cherries symbols, and only three reels. You think of flashy simple slot machines with classic themes that actually are still popular in land-based casinos throughout the world though, especially across the United Kingdom where they are still played in pubs. In fact, the name "fruit machine" is so widely used there, and the British use it to refer to any kind of a slot game.
Although fruit machines feature only three reels and mostly one payline, they are no less amusing and entertaining than video slots. In fact, fruit machines have their own unique features and options with which you can affect the outcome of the game and some of them even require certain skills. Read further below where we explain some of them.
Fruit machines have the power to bring back nostalgia for a time when gambling was much simpler and not that available as today is. Online casinos do everything to honor us with these classic games and if it weren't for online casinos, gambling would still be a privilege only to certain parts of the world. Below we have made a small description of online casinos powered by software providers that offer the finest fruit machines that you can find online today. Only the most popular and highest rated casinos were mentioned. Whichever fruit machine you select you won't make a mistake.
So What Exactly Are Fruit Machines?
They are basically slot machines with 3 reels and classic symbols on them. They are called "fruit machines" because of the fruit symbols that were frequently used in the past, but today they bear other symbols too and work on the same concept. They feature only one pay line, which triggers a payout according to the symbols aligned. Fruit machines can have bonus games too, where additional prizes can be won.
However, some fruit machines include features that require skills and you can use these features to affect the outcome of the reels. If the fruit machine has buttons under each reel titled "nudge" it means you can use them to shift the final position of the reels. They can feature another button too titled "hold", with which you can select one or two reels that will not spin in the next round. Another interesting feature is selecting your bonus by clicking in the right moment. Some fruit machines even have "cash ladders" that work like multipliers, and gamble features like in video slots and video poker games. Others have hidden features, like "Let 'Em Spin" and "Hold Reel 3".
Playing Fruit Machines at Online Casinos
Playing land-based fruit machines is the real deal, but since many of you cannot access a land-based casino, online casinos come as a great alternative. Big software providers that power most of the online casinos, companies like Playtech, Microgaming, Betsoft or NetEnt, have some of the most appealing fruit machines in terms of design, payouts and features, and here we will mention some of the best.
A great online casino powered by Playtech is Bet365, where you can play Funky Monkey with symbols like bananas, BARs, bongos, and tropical huts. The maximum allowed bet is $15 and the jackpot is 2,500 coins. If you want to try a Microgaming Fruit Machine, try The Bees Knees at All Slots Casino. This fruit machine has the nudge and the hold features, and you can activate the bonus feature by aligning three honeycombs. Another Microgaming classic is Pub Fruity that is also available on mobile phones.The best Betsoft destination for playing fruit machines is Video Slots Casino, where you can try Tunzamunni. The jackpot in this fruit machine is 10,000. And the last recommendation is a NetEnt fruit machine called Jackpot 6000 at Mr. Green Casino, which actually has 5 paylines, with double up game and Supermeter features.
What to Look for When Playing Fruit Machines Online?
Some software providers, like Microgaming, have a monitoring feature called Jackpot Thermometer, which tracks the current status of fruit machines and displays whether they are hot or cold. If the machine is hot, it means it hasn't made a big payout for a long time, and if it's cold it means one or more big payouts have been made.
This way you can monitor how much money has been wagered by players. This is nothing new because fruit machine players have been using this strategy since always. Before Microgaming created the Jackpot Thermometer, it wasn't possible to monitor online games, since you cannot physically sit and watch someone play.
So basically you need to look for a hot fruit machine, and then play it. The only strategy you need to play a hot machine is to intentionally lose all outcomes, which means using the nudge or other features to your own disadvantage. This in turn will force the machine to a stage where the payout percentage has reached its limit, and it needs to trigger winning combinations. After that it will return to its average rate and the machine will be cold for some time.
YOU MIGHT BE ALSO BE INTERESTED IN THESE:
RELATED NEWS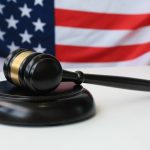 New Jersey Gambling License Renewal Deadline Approaching [...]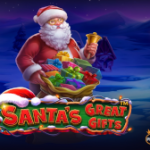 Get Ready for Christmas With Santas Great Gifts by Pragmatic Play [...]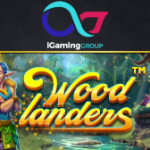 Explore a Fairy Forest in the Woodlanders Slot by Betsoft [...]
YOU MIGHT ALSO BE INTERESTED IN THESE POPULAR PAGES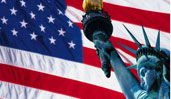 BEST US CASINOS
ONLINE CASINO SLOTS RESOURCES
BACK TO TOP