Casino Blog
Top 7 Mistakes at Slot Machines You Should Never Make
- February 27, 2020 By Riley Wilson -
Slot machines are games of sheer luck, meaning that you cannot do much to increase your winning chances. However, that does not mean that you should choose the first game you stumble upon and start playing it. There are things you can do to minimise losses, and they include avoiding some of the biggest mistakes slot players makes. Stay with us to learn more about them.
Not Studying Slot's RTP
A return to player, or shortened RTP, is the most reliable indicator whether a slot game is worth your money and time. The industry average RTP stands around 96%, and you should keep that in mind when choosing a slot machine. The only exception to this should be progressive slots, like Mega Moolah, for instance. They have a lower RTP but can pay life-changing jackpots.
Ignoring the Slot's Volatility
Volatility or variance is another crucial factor that indicates how frequently a slot game pays. If you are on a budget or still new to slot games, avoid high volatility titles as they involve more risk. Consider playing low volatility slots as they pay smaller prizes frequently. Medium variance slot games can be a good option as well as they provide players with balanced gameplay.
Not Reading the Paytable
Before you start playing a slot machine, make sure to read its paytable and learn all about its features. By doing so, you can get to know the game and what you can expect from it. Also, modern video slots come with innovative bonus features that may have an interactive element, so make sure to know how to play them.
Risking More than You Can Afford
It's all about bankroll management when playing casino games and slots are no exception. Make sure to adjust your stake according to your bankroll and never risk more than you can afford.
Not Quitting when It's Time
Some slot players tend to overplay, meaning that they don't know when it's time to stop. This applies to players who are on a winning and losing streak. That's why proper money management is vital. It includes setting winnings and losing limits which should tell you when it's time to call it quits. If you have reached the win limit you have set, you should not jeopardise your winnings by continuing to play. On the other hand, if you have lost an amount which equals your loss limit, instead of chasing a win that will recover your losses, make a pause and come back another day.
Playing Progressive Slots when Jackpot Is Low
Progressive jackpots naturally involve more risk as at most of them you need to wager maximum coins to win the top prize. Although a progressive jackpot can be triggered at any time, the higher it gets, the more likely it is to be hit. So, if you see that the top prize is close to its seed value, that simply means that someone has recently triggered the jackpot. In this case, go play another game and come back to give the popular progressive slot a try when the top prize increases.
Not Studying Casino Bonus Terms & Conditions
Online casinos offer bonuses and promotions on a regular basis to attract new players and keep existing ones coming back for more. Yet, it doesn't mean that you should accept all of them. Some offers have lousy terms and conditions, meaning that you won't be able to turn your winnings into real money quickly. Slot enthusiasts can take advantage of a variety of free spins bonuses, but not all of them have the same value. When choosing an offer, make sure to check out how high wagering requirements are set and a timeframe you have to meet them. The lower the wagering requirement, the better the bonus. If you can, always pick those promotions that offer free spins no wagering as they allow you to keep all your winnings.
Click here to visit some of the best online casinos and play your favourite slot games for a chance to win big!
YOU MIGHT BE ALSO BE INTERESTED IN THESE:
LATEST NEWS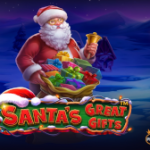 Get Ready for Christmas With Santas Great Gifts by Pragmatic Play [...]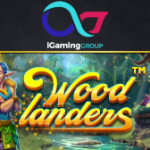 Explore a Fairy Forest in the Woodlanders Slot by Betsoft [...]
NetEnt Launches Superstars Slot With Crossover Characters [...]
POPULAR PAGES VISITED BY OUR READERS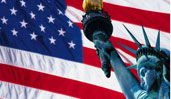 BEST US CASINOS
BACK TO TOP