Casino Blog
Video Poker Tips and Tricks
- November 23, 2018 By Riley Wilson -
Video Poker is one of the most popular casino games. One of the reasons for the status the game has among gamblers is in the fact that it has a low house edge. What's more, by making certain decisions, players can affect the outcome of the game. That simply means that a proper strategy can help you reduce the house edge and get an advantage over the casino. In this article, we share with you Video Poker tips and tips that can help you make the most of the gameplay.
Know the Game
Video Poker may seem like a straightforward game, but playing it is not as simple as playing a slot machine. Instead of pushing the Spin button, you have to make certain decisions, from choosing a game variant to which cards you will hold, and all these can help you make a better score. That's why it is very important to know the game basics and rules. You must know which game variant pays best, how to make your moves and what is the optimal strategy that will yield the best outcome.
Learn the Strategy
Once you have chosen a game variant you want to play, make sure to learn the proper strategy you should apply. You can play the game in practice mode while learning the ropes without risking your hard-earned money. On the Internet, you can find different strategies for Video Poker variants. For instance, when you play Jacks or Better, once you have understood the game's basics, you can go further and learn an optimal strategy for that particular game variant. For instance, every time you have 3 of a kind, you should discard other 2 cards. This will help you make a better hand such as a full house or a 4 of a kind.
Play Full-Pay Video Poker Variants
Checking out a game's paytable is one of the things you should do before you start playing any of Video Poker variants. This is important as not all of them pay the same way. When we talk about full-pay Video Poker variations, we talk about those games that pay 9:1 for a full house and 6:1 for a flush. One of these games is probably the most popular Video Poker variant Jacks or Better with the house edge of 0.46%. However, this does not apply to all Jacks or Better games, so make sure to check out the paytable thoroughly before you place your bets.
Set Your Bankroll and Stick to It
Just like with other casino games, one of the most important things with Video Poker is money management. You have to set aside the amount you want to spend on playing Video Poker and stick to it. Set your win and loss limits and stick to them. You should not let yourself exceed these limits whether winning or losing.
Play Maximum Coins
Similar to some progressive slot games, Video Poker pays best when you play maximum coins. That simply means that it gives you the full value for a royal flush. A maximum bet is 5 coins and if you wager less, a royal flush pays less. Since it pays 250 coins for every coin you wager, you can easily calculate that a royal flush hand can earn you between 250 and 1,000 if you play 1, 2, 3 or 4 coins. If you play maximum coins, you win 4,000 coins, which is the top prize.
Make Use of Bonuses and Promotions
Finally, when playing Video Poker at online casinos, you should look out for bonuses and promotions designed for this game. They may not be as frequent as those offered to slot players, but you can find reputable casinos offering incentives for Video Poker players as well. For instance, your winnings can get doubled if you create a required hand. Other incentives may come in the form of bonuses or cashbacks. You can also collect comp points thanks to loyalty programmes every time you make a real-money wager. However, since it is a game where players' skills can lower the house edge, bets placed on Video Poker games will contribute to wagering requirements at a lower rate than those placed on games that are based on sheer luck like slot machines. Always read the terms and conditions.
YOU MIGHT BE ALSO BE INTERESTED IN THESE:
LATEST NEWS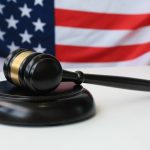 New Jersey Gambling License Renewal Deadline Approaching [...]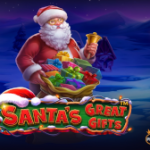 Get Ready for Christmas With Santas Great Gifts by Pragmatic Play [...]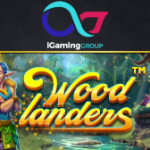 Explore a Fairy Forest in the Woodlanders Slot by Betsoft [...]
POPULAR PAGES VISITED BY OUR READERS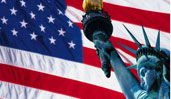 BEST US CASINOS
BACK TO TOP