Casino Blog
Wild Symbols in Slots Explained
- December 15, 2020 By Riley Wilson -
Wild Symbols in slots are special symbols that can replace any other regular-paying one. That's the most common definition, at least. In truth, slot wild symbols are as varied as they are widespread. Not only are they one of the most common special features in online slot games – each is a bit different as well.
Today, we're going to take a closer look at this feature that has become so important in new online slots. We'll go through the basics and list out the more common wild symbol types and what they do.
How Wild Symbols Work in Slots
Wilds work in slots like a Joker card would in a card game. They are also often high-paying symbols on their own. If it's not completely clear, though, we'll go through it using a simple example.
Imagine a simple payline on a basic 3-reel slot game. If you want to win, you need to arrange identical symbols on in a row on all three reels. However, a Wild symbol could replace any of these. For instance, if you hit a BAR symbol on reels 1 and 3, but not 2, you wouldn't win anything. If reel 2 hits a Wild, though, you have a winning combination. The payout is essentially the same, though. In effect, the Wild becomes the symbol it replaces.
Of course, this can get a bit more complicated once you factor in more reels and different pay lines. Also, you may have noticed that most top online slots list separate paytables for Wild symbols. Why do they need these if they just adapt to other symbols, you may ask? Well, there's still the possibility of arranging three (or more) consecutive Wilds in a payline. If this happens, they act more-or-less like a regular symbol.
Sometimes, you could even hit 2 winning combinations along the same payline. For instance, you could have multiple wilds in the same line as regular symbols. In these cases, most slots just evaluate the highest-paying combination along the single payline. However, exceptions may occur. To counter this, some of the best slots online don't allow Wilds to appear on row 1.
Types of Wild Symbols
Whether Wilds are good for your bottom line or not is a matter of no small debate. However, this simple addition can turn a rather basic slot into something much more enjoyable.
So, enjoyment and an element of extra randomness are the main goals here. With that in mind, software providers have tweaked the formula endlessly over the years. Let's take a look at some of the more common types of wild symbols in slot games. Keep in mind that these were lumped together based on similar characteristics. Almost all slot games out there have their own set of rules for how Wild symbols behave.
Expanding Wilds
This is a bit of an umbrella term, but Expanding Wilds generally do one thing – expand. Essentially, this refers to a symbol that grows to expand beyond occupying just one place on one reel. How they expand, however, varies from game to game. Sometimes they occupy a whole reel or row, sometimes they turn into clusters of Wild Symbols.
This effect can be powerful, so it's often limited by other mechanics. For instance, some games only allow Wilds to expand during Free Spins mode.
Sticky Wilds
Sticky Wilds, and Sticky symbols in general, remain in place after you give the slot another spin. Obviously, this is only possible in online slots, though wild symbol slot machines do exist. One of our favourite examples is Microgamin's Immortal Romance slot.
Moving Wilds
These are quite similar to the sticky variation, in that they remain on the table for subsequent spins. However, Moving Wilds change places with each new spin, while Sticky Wilds always remain in one table position.
Colossal Wilds
Some slot games online allow for large symbols that take up several table positions. For instance, they can be as large as 3×3. If this applies to a Wild, you've got yourself a Colossal Wild. Play'n Go Reactoonz feature such mechanics, along with a whole host of unique slot concepts.
Multiplier Wilds
Some Wilds can have an even more dramatic effect on the payout. Multiplier Wild symbols increase the payout of the combination they're a part of. As the name applies, they usually work as a regular multiplier. Because of their huge effect, this wild symbol variant usually appears as part of different mechanics. BetSoft's Primal Hunt features multiplier wilds.
Closing Thoughts
Note that the types we just presented aren't even the most important part of how wilds work in slots. To determine a wild symbol's actual effect on the game, you need to be sure when they appear and how often that happens.
There's no shorthand way of knowing this – you have to check the rules of each new slot game you play. Fortunately, that's just all-round solid advice and something you should be doing anyway.
YOU MIGHT BE ALSO BE INTERESTED IN THESE:
LATEST NEWS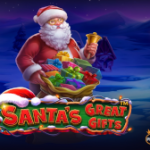 Get Ready for Christmas With Santas Great Gifts by Pragmatic Play [...]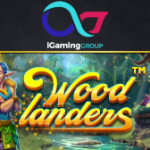 Explore a Fairy Forest in the Woodlanders Slot by Betsoft [...]
NetEnt Launches Superstars Slot With Crossover Characters [...]
POPULAR PAGES VISITED BY OUR READERS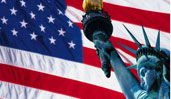 BEST US CASINOS
BACK TO TOP