Gambling News
Casino Legalisation Proposal Put Forward in Kentucky
- December 27, 2017 By Oliver Young -
The fiscal implications of casino liberalisation are definitely taken into consideration by all legal authorities when they are about to reach a decision whether to allow the establishment of casinos, or expand the number of casinos. That generally holds for both online, as well as land-based casinos.
Kentucky is one of the states which doesn't feature a land-based casino yet, even though horserace betting is pretty popular in this Southern state. In an attempt to diversify the economy and collect extra tax revenues, certain Kentucky lawmakers have proposed legislation amendments that would enable the establishment of casinos on state territory.
Not often you hear that someone in Kentucky is pro-gambling, usually anti-gambling initiatives came from their legislators. In 2014, Kentucky legislators were mulling an umbrella ban on online gambling, and in 2015 the State Government decided that PokerStars had to pay $870 million as it offered its services to Kentucky residents in the period between 2005 and 2011.
Jobs Are Needed in the Old Coal Town of Jenkins
Things change though, and no the plan for establishing a casino on Pine Mountain looks quite realistic. The mountain is placed above a town where coal used to be the main industry (Jenkins). Establishing a casino resort would create a lot of jobs in this somewhat depraved area. The plan is to build a resort which would include a casino 150K feet large, plus a hotel with at least 300 rooms.
The location is near the border with Virginia, so estimates show that a lot of Virginians will also be visiting the resort, thus generating more income. The city Mayor, Mr DePriest admitted that the area needs more jobs, adding that the crash of the coal mining industry devastated the area. By comparison, in 2011 there were more than 14K jobs in the coal industry in the eastern part of Kentucky, but currently less than 4K people work in this industry.
Jenkins was actually built as an industry town more than 100 years ago and it was fully owned by the coal industry, so it is not surprising that the decline of coal mining hit this community hard. The number of citizens in this small town has dropped by more than 300 in the last 16 years. The city has difficulties finding funds for daily tasks, such as street paving.
The Proposal Will Face Serious Opposition
Gambling experts say that there is another factor which should also be taken into consideration. Namely, all neighbouring states with the exception of Tennessee and Virginia have casino resorts on their territory, which means that casino fans from Kentucky travel across state borders when they wish to play at a casino.
However, passing the needed legislation is not going to be easy. First current legislation has to be amended in order to give citizens a chance to vote on whether they think that a casino should be established in their state and then, a referendum has to be held where the decision can get popular approval.
Considering that there have been previous unsuccessful attempts to introduce casinos to Kentucky, some are not convinced that this attempt will be a success. Social conservatives, who are pretty strong in Kentucky, are firmly opposed to all types of gambling.
YOU MIGHT BE ALSO BE INTERESTED IN THESE:
LATEST NEWS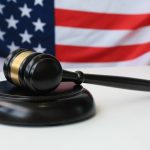 New Jersey Gambling License Renewal Deadline Approaching [...]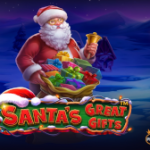 Get Ready for Christmas With Santas Great Gifts by Pragmatic Play [...]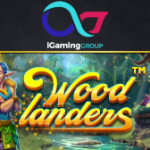 Explore a Fairy Forest in the Woodlanders Slot by Betsoft [...]
POPULAR PAGES VISITED BY OUR READERS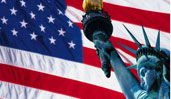 BEST US CASINOS
BACK TO TOP