Gambling News
China Considering Gambling Legalisation in Hainan Province
- February 5, 2018 By Oliver Young -
China is one of the countries that have a very strict approach towards gambling. Namely, gambling in most, well, in pretty much, most its forms is illegal in China and the authorities have taken action on many occasions in attempts to tackle illegal gambling. In 2015, an illegal online gambling chain was broken and the next year, there was a crackdown operation on illegal land-based gambling, and employees of an international gambling company were detained.
But, Chinese citizens show increased interest in gambling and similar activities and if we add the fact that the percentage of the Chinese population which has internet access has increased multiple times and the fact that a growing number of people know have higher disposable incomes, it is clear that a legal solution has to be found.
Gambling Will Provide a Valuable Source of Income
It appears that Chinese authorities are considering the idea of legalising gambling, at least in some forms, on the Hainan Island. That would end the Macau monopoly, as currently the former Portuguese colony is the only part of China were gambling is legal, if we exclude Hong Kong.
Reports suggest that China's President Mr Jinping has formed a special group which is considering the option of online gambling legalisation, including sports betting and lottery on Hainan Island. The proposal might also include provisions that will enable the establishment of land-based casinos in this province located in the southern part of the country.
Not only is gambling currently banned throughout China, but the authorities are focused on preventing operators from offering their services within China. But, the President seems to be aware that gambling legalisation could do wonders for Hainan's economy.
Simply passing a law that would enable companies to offer gambling services in Hainan wouldn't be sufficient, the Government intends on developing a broader plan. The plan will include the construction of an airport in the province and a liberalisation of the visa procedures.
The socio-economic situation of Hainan is rather difficult, as the region struggles with a severe deficit, as tourism income isn't sufficient.
Macau's Gambling Industry might Suffer
While this would be great news for Hainan, some suspect that it might have negative consequences on Macau and its economy. Macau's gambling revenue exceeds that of Vegas, and not marginally, but by five times. The fact that it is the only province in continental China where gambling is permitted is one of the strongest contributing factors.
Once competition is enabled, many of the players who usually went to Macau to gamble might start visiting Hainan. Macau's casino industry has already suffered due to the increased controls of Chinese authorities and many local casinos now have to focus to customers who don't gamble at all, or gamble only recreationally.
2017 was a good year for Macau, as the region finally recorded growth after few years of stagnation and decline. Things will surely go downhill if the authorities go forward with the Hainan plan as the two will be targeting the same population. In fact, soon after the news were announced, the share price of several Macau casinos went down.
YOU MIGHT BE ALSO BE INTERESTED IN THESE:
LATEST NEWS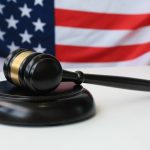 New Jersey Gambling License Renewal Deadline Approaching [...]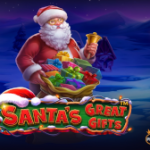 Get Ready for Christmas With Santas Great Gifts by Pragmatic Play [...]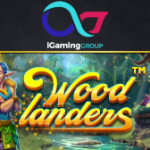 Explore a Fairy Forest in the Woodlanders Slot by Betsoft [...]
POPULAR PAGES VISITED BY OUR READERS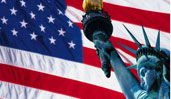 BEST US CASINOS
BACK TO TOP