Financial
FOBTs Stake Cut Forced William Hill to Send 2,000 Letters Asking Landlords to Reduce Their Rents
- March 27, 2019 By Oliver Young -
The FOBTs stake cut implemented by the UK that takes effect from April 1, 2019, has had a negative impact on the UK operators. William Hill, one of the UK's leading bookmakers which also provides online casino games by giants such as NetEnt, has started asking landlords for reduced rents due to revenue losses the stake cut will cause.
The new regulations that reduced the stake on fixed-odds betting terminals from £100 to £2 will have a huge negative impact on all operations, and operators will see a revenue decline of up to 50%. Therefore, William Hill has sent 2,000 letters explaining the situation to landlords and asking them to agree to a solution they could all mutually benefit from.
William Hill's Plan
Evidently, the stake cut not only has a negative impact on operators but on landlords, too. William Hill, in order to keep its businesses open, has decided to send landlords letters asking them to reduce their rents so they do not run out of business as well. The operator explained that the stake cut will result in significant cost rise in the shops and enormous revenue losses that could eventually lead to shop closing. As the operator wrote in the letters, there will be a revenue decline of 50% in most cases. Therefore, William Hill asked landlords to reduce their rents but not by a small per cent, but by half. Agreeing to this deal, landlords would have to agree to give up half of their own revenue. However, as William Hill pointed out, it would be better for the landlords to realize that some business is way better than no business, and if they don't agree to this deal, they would eventually lose their business.
The current Brexit situation in the UK that already caused concerns with operators also puts landlords in an unfortunate situation. If they pass on the proposal, they could lose their revenue, and with the Brexit fiasco, they wouldn't be able to find new tenants. On the other hand, if they agree on the deal, they would get half the money they were receiving so far.
William Hill's proposal is really bold, true, but at least reasonable to some point. Other operators impacted by the stake cut have started promoting lucrative bonus offers to new online players, hoping to work around the new law and get as many online players as they can. Those depending on FOBTs are just hoping that their online operations would cover for the losses by the stake cut. William Hill's proposal, if you consider it, is far more honest and reasonable than that. But will the landlords agree on it?
The Possible Outcome
According to an equity analyst at Hargreaves Lansdown, Nick Hyett, William Hill's plan could actually work. In Hyett's opinion, there are enough weaknesses in the UK right now that could make landlords accept the operator's offer. They could accept it for the sake of stability, being aware that with Brexit still unresolved, the uncertainty and economic instability are inevitable. Therefore, considering taking half of what they have been receiving so far instead of receiving nothing at all would be a reasonable thing to do. Although not the most perfect solution, the analyst believes that both sides could benefit from this deal.
YOU MIGHT BE ALSO BE INTERESTED IN THESE:
LATEST NEWS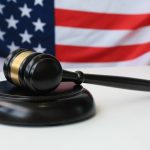 New Jersey Gambling License Renewal Deadline Approaching [...]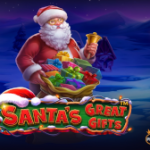 Get Ready for Christmas With Santas Great Gifts by Pragmatic Play [...]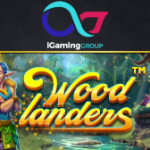 Explore a Fairy Forest in the Woodlanders Slot by Betsoft [...]
POPULAR PAGES VISITED BY OUR READERS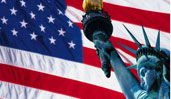 BEST US CASINOS
BACK TO TOP