Gambling News
Scientists Develop a Nasal Spray that Tackles Gambling Addiction
- January 10, 2018 By Oliver Young -
A lot has been said and written on problem gambling in the past few years. Some experts and regulatory authorities feel that more needs to be done to tackle this serious problem. Towards the end of 2014, the Responsible Gambling Trust published its independent report on the matter.
There have been many calls, both formal and informal for operators to be more proactive and try to prevent players who already have a problem from registering and having money, but it appears that even if all operators do as they are suggested by the regulators and independent bodies, the problem will still not be solved.
The UK Gambling Commission has included problem gambling in its three year plan and it is clear that it will insist on operators to be more involved and take action against problem gambling.
The Spray Is Based on Naloxone
There are many initiatives that are aimed at helping people who have a problem, either by providing direct support, or by providing literature and other useful tools. Finnish scientists claim that they might have found a solution for the problem.
Slots seem to be very popular in Finland and latest studies have shown that many people in Finland have or might develop a gambling problem. As many as 120,000 have shown signs of problematic behaviour, moreover, the percentage of people at risk rose from 11% to 15% in a period of four years. In Finland, one company has a monopoly on gambling services and it is owned by the state.
Scientists have developed a nasal spray aimed at helping people who have a problem. A lot of people are sceptical, but experts claim it might work. The spray is supposed to work fast and its content includes naloxone, a substance that is used to treat substance overdose, including strong drugs such as morphine and heroine. The key effect is to suppress the release of dopamine which has a central role in transmitting messages linked to addiction pleasure.
Naloxone Has Been Proved Useful against Opiate Addiction
Hannu Alho, a professor who works on addictions and at the Helsinki National Institute dedicated to health said that the spray is supposed to work within a matter of minutes, which could be very useful. The gambler will just need to spray their nostrils and then their urge would disappear.
The spray is yet to be tested, and it is expected that up to 130 participants will initially test the spray. Half of them will be using the actual spray for a period of 3 months, whereas the rest will be given placebo sprays.
The use of naloxone has been approved by the US authorities in 2015, in cases where people have been overdosed with powerful opiates. Research showed that naloxone had a suppressive effect on the desire to take drugs and scientists suspect that the same will happen in cases where the addiction in question is gambling.
Experts accented the fact that it is very important for any potential solution to act quickly, as problem gamblers are very impulsive and the desire to gamble has to be stopped rather quickly if it is to have any effect at all, which is it is assumed that naloxone is a promising aid.
YOU MIGHT BE ALSO BE INTERESTED IN THESE:
LATEST NEWS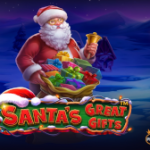 Get Ready for Christmas With Santas Great Gifts by Pragmatic Play [...]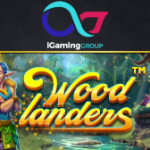 Explore a Fairy Forest in the Woodlanders Slot by Betsoft [...]
NetEnt Launches Superstars Slot With Crossover Characters [...]
POPULAR PAGES VISITED BY OUR READERS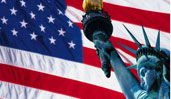 BEST US CASINOS
BACK TO TOP