Gambling News
South Africa Confiscates Online Gambling Winnings
- May 29, 2017 By Oliver Young -
Even though South Africa legalised gambling as soon as the apartheid was abolished, as the process of democratisation began with the election of Nelson Mandela as the country's President, the situation concerning online gambling is far from clear.
There have been several attempts to fully legalise online gambling in the country, but online gambling is still treated as illegal, despite the fact that numerous online casinos allow registration of South Africans, and some are even primarily focused on targeting South Africans and accept payments in South African attempts.
Despite the fact that online gambling is not regulated, many South Africans wager online, while the Government has been making sporadic attempts to tackle illegal gambling. A new unit was formed in 2015 and the following 2016, the Government adopted a new policy in order to be able to deal with illegal gambling more effectively.
The Confiscated Winnings Amount to $100,000
It appears that the Government has not given up on its intention to stop illegal gambling and it has been reported that specific measures were taken, as about $100,000 worth of online gambling winnings has been confiscated.
Until a law that regulates online gambling is passed, all gambling in the country is regulated in accordance with the Gambling Act of 2004. And under that law, internet gambling in the country is not permitted and all winnings obtained in such a manner can be confiscated. The National Gambling Board is the regulatory body, but it is also responsible for safeguarding against any possible criminal activities. If the NGB suspects of any illegal actions, it has a responsibility to report the case to the other relevant authorities.
The decision to confiscate the winnings that were obtained illegally by several individuals followed a ruling of the High Court that the South African citizens had no right to gamble online and win money. This is an unprecedented case in the country, and many believe that similar actions will follow in the future.
Further Legal Actions Will Be Taken
It has been common knowledge that online gambling is no permitted, but as there were no sanctions, many players have paid little attention to the legal situation. But now it seems that a number of players would become reluctant and it is suspected that some will give up on online gambling, at least until it is fully legalised.
The authorities have been even more determined to tackle online gambling, as it has been suggested that it might be used to cover money laundering and other fraudulent activities. The regulator has confirmed that it will be working closely with South African banks in an attempt to confiscate more winnings.
Not only have the authorities confiscated the winnings, but the winners will also face prosecution, as well as those who provide the services. It is known that in South African there are certain facilities that work as internet cafés, but in fact they provide illegal gambling services.
Caroline Kongwa, who works as Accounting Officer at the NGB said that the judicial system is treating the case seriously and urged the citizens not to engage in illegal gambling. Bingo, land-based casinos and law-wager gambling machine parlours remain the only legal forms of gambling in SAR.
YOU MIGHT BE ALSO BE INTERESTED IN THESE:
LATEST NEWS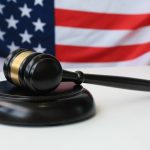 New Jersey Gambling License Renewal Deadline Approaching [...]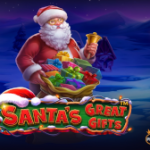 Get Ready for Christmas With Santas Great Gifts by Pragmatic Play [...]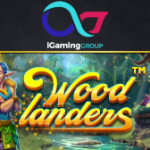 Explore a Fairy Forest in the Woodlanders Slot by Betsoft [...]
POPULAR PAGES VISITED BY OUR READERS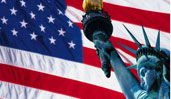 BEST US CASINOS
BACK TO TOP