Gambling News
Trump's Trademarks Approved in Macau
- August 7, 2017 By Oliver Young -
Current US President Donald Trump has been in the spotlight of gambling news on more than one occasion in the past few years. Although, to be fair, sometimes has name was mentioned even though the situation had nothing to do with Trump himself. The saga with the casino that was previously owned by him finally ended in 2016 when the Trump Taj Mahal was closed.
Many were wondering what would be the attitude of Trump and his new administration towards online betting. There were a lot of rumours regarding that since he became President. Some suggested that Trump might have a pretty liberal approach, but most were worried that he might ban online gambling altogether due to his ties with Sheldon Adelson, one of the fiercest opponents to online gambling. Earlier this year it was reported that Adelson and Trump are no longer on good terms and many online gambling proponents were relieved.
Trump Might Bid for a Casino Licence in the Upcoming Years
Now it appears that Trump, or, to be more precise, his companies are looking to expand their gambling business operations. Namely, a company that represents some of Trump's brands has already received an approval to start doing business in Macau, which is the only part of China were it is legal to gamble.
The Macau regional government gave the green light in June this summer, but the decision was made public towards the end of last week. DTTM Operations LLC is the name of the company in question and the approvals are for a construction of a food and beverage venue, a hotel, convention facilities and a casino. These are not the first trademarks that President Trump has received, as his companies are already present on the Macanese market, ever since the 2000s.
It appears that Trump's companies are eyeing the Macau casino industry as some of the casino licences that have been issued by the government of Macau are set to expire in the period 2020 – 2022. It is not yet clear whether these licences will be renewed or new companies will be permitted to bid to acquire them. However, it seems that DTTM Operations wouldn't have applied for a trademark if they didn't knew that a licence might become available.
Adelson and Wynn Are already Making Money in Macau
Before he was elected President, Trump said that his companies and all his assets would be put in the hands of a trust that would be run by one of his children and a person from his business organisation. Trump used to own four casinos in Atlantic City, but he chose to step out of the gambling industry following the bankruptcies of some of his venues.
Macau first opened its doors to foreign casino investors about 15 years ago, when few American casino moguls submitted official bids. Donald Trump was one of them, the other two were the abovementioned Sheldon Adelson and his Las Vegas Sands and his rival Steve Wynn of Wynn Resorts. Adelson and Wynn are already making huge profits in Macau and it seems that Donald Trump doesn't want to be left empty-handed.
YOU MIGHT BE ALSO BE INTERESTED IN THESE:
LATEST NEWS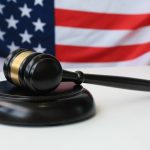 New Jersey Gambling License Renewal Deadline Approaching [...]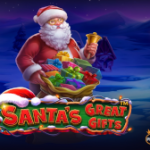 Get Ready for Christmas With Santas Great Gifts by Pragmatic Play [...]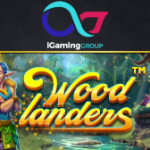 Explore a Fairy Forest in the Woodlanders Slot by Betsoft [...]
POPULAR PAGES VISITED BY OUR READERS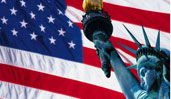 BEST US CASINOS
BACK TO TOP