Casino Terms
Online gambling can be tricky, and usually as a result of lack of knowledge for gambling terminology. From time to time during your online casino playing you'll need a little help until you've mastered all the terms, so therefore we've put together this glossary of casino terms with definitions that you can freely use on a daily basis.
Action: this term describes your gambling time spent on a particular game or in a casino in general. It refers to the money you've wagered and thus the action that you get from playing and wagering. In land-based casino it may be used by the dealer to indicate that it's your turn to play by saying that it's your action.
All-In: this term is used when a player bets an amount more than you have left in a no limit game, so you have to go all-in, which means that you are betting your entire stack of chips.
Bank: the inventory of chips maintained by the dealer in a table game.
Bankroll: bankroll indicates your total money that you have in your casino or betting account that you use to support your wagering action.
Betting Limits: casinos impose maximum or minimum amounts that players can wager in a particular casino game. These amounts are called betting limits.
Bust: this term is used in blackjack when your hand or someone else's hand exceeds 21, after which you lose your bet.
Buy-in: buy-ins are mostly used in poker and they indicate a specific initial amount that you have to spend to purchase chips in order to be able to enter the game.
Cash Out: when you want to withdraw money from your casino account into your bank account, credit card, e-wallet etc. then you make a cash out.
Cashbacks: a specific percentage of your deposit or the amount of money lost by playing the games that you are given back as a cashback. It is usually given to the casino's most loyal players and can be found in the form of cashback programs.
Cashier: the section of the casino where you can make a deposit or a withdrawal and view anything related to your transactions or bonuses.
Casino Blacklist: blacklists are used on the Internet by reputable gambling portals in order to make players aware of rogue or scam casinos, and thus avoid playing at them.
Casino Bonus: casinos give free money to casino players in the form of casino bonuses in order to boost their bankroll. Casino bonuses usually have certain cash out conditions, therefore always read the bonus terms and conditions.
Come Out (Craps): when a new game starts in craps the first roll is called a 'come out' roll. This roll is used to establish the point for Pass and Don't Pass Line bets. The Pass Line bet is won if the shooter rolls a 7 or 11, while the Don't Pass Line bets are won if the dice comes out as 2 or 3.
Comp Points: short for complementary points that are given based on your wagering at a casino. The more you wager, the more points you'll get. Comp points are also called loyalty points. These points are then exchanged for cash or for other rewards.
Comps: gifts and rewards given to players as part of a comp points program as a result of converting points. 'Comps' is short for complementary gifts.
Credits: credits is another name for your gambling funds.
Croupier: a French word with the same meaning as 'dealer' that is used in baccarat and roulette. A croupier collects and pays bets.
Dealer: every casino card game has a person that deals the cards. This person is called 'dealer'.
Face Cards: any suite of jack, queen or king. The word 'face' literally points out that these cards have faces on them.
Face Value: the value imprinted on the card. For example, face value of 10 means the card is either 10, Jack, Queen or King.
Fish: a player that loses money in a casino game is called a 'fish'. 'Fishes' are usually targeted by bigger players, which are called 'sharks'.
Flat-Betting: used to describe when a player wagers the same amount in each successive hand.
Flea: 'fleas' are casino players that want to wager small, but they expect big money. 'Fleas' are defined as annoying gamblers.
Flush: in order to have a flush hand in poker, you need to have five cards all of the same suit (either clubs, diamonds, hearts or spades), but they need to be in a consecutive order, for example, an Ace, King, Queen, Jack and Nine. Flushes are defined by their highest ranking hand, which would be the Ace in the example above.
Four of a Kind: as the name suggests, in order to have 'four of a kind' hand you need four cards of the same suit and the same denomination, for example, four Aces. The fifth card is unmatched, and is important when two players have the same 'four of a kind' sequence. In that case the unmatched card is the deciding one, for example, a Jack beats a Ten in two identical 'four of a kind' hands.
Free Spins Token: when you get a token of a certain number of complementary free spins for a specific slot game, usually in addition to a welcome bonus.
Full House: a hand in poker consisting of 3 cards of the same kind and a pair that is different, for example, three Jacks and two Sixes. If two players have a full house, the hand with higher-ranking three cards beats the other hand e.g. thee Jacks will beat a full house with three Tens.
High-Low (Craps): when a player bets that the shooter will roll a 2 or 12 on his next roll.
High Roller: a casino player or bettor that is able to make large deposits or wagers. High rollers receive special high roller bonuses or a special treatment by the casino establishment.
Hit (Blackjack): a command or a button in online blackjack with which you can request the dealer to give you an additional card for your hand.
House: a term used to describe the casino establishment.
House Edge: the mathematical advantage that the house has on each wager. If the house has a 3% edge, it means that for every $100 bet the long term outcome for the player is $97, with $3 being retained by the house. House edges can be eliminated with a game of skill or by scoring a big win or jackpot.
House Limit: the maximum wager that the house allows.
Inside Bet: a bet in roulette placed on a number or combination of numbers.
Instant Play: online casinos offer their games for instant play or for download. With instant play you can play the games directly in your browser without the need to download and install the casino software.
Insurance (Blackjack): when the dealer receives his two cards (one faced down and one faced up) and the card faced up is an Ace you can make an additional insurance bet. Then, if the dealer has a natural Blackjack, you get half of your original wager back. If not, your original bet is lots along with the insurance bet.
Jackpot (Slots): this is the highest paying amount in slots. It's when the reels align to form the jackpot pay line.
Juice: a commission charged by the house on a single wager, and usually used in sports betting.
Live Casino: the section of an online casino where you can play blackjack, poker, baccarat, roulette or craps with a live dealer broadcasted from a studio.
Lobby: is the first place you arrive at when you login into at the online casino. From the lobby you can select which game you want to play and perform different functions related to the overall casino service.
Loose (Slots): a loose slot is a slot game that has a small house edge (some sort of a "broken" slot). In reality, loose slots are rare or actually don't exist. They are described like finding a pot of gold that you can use to your own advantage and generate easy winnings.
Loyalty Program: a program devised to reward players with points or various gifts, rewards and bonuses for their loyalty, which is defined by their playing time and wagering amount spent every day.
Marker: a player approved by the casino to go in debt in order to be able to wager.
Martingale (system): doubling your bet after each loss in order to recover your previous losses on the next first win plus and additional profit. This system is mostly used in roulette.
Match Bonus: bonus received based on your deposit. A particular percentage is applied to your deposit amount, which then forms the bonus amount.
Mobile Casino: a mobile casino is a casino service offered through a mobile app or mobile site for playing the casino games and using the entire service through your mobile device or tablet.
Natural Blackjack: a two card blackjack formed with an Ace and a card with the value of ten, thus scoring a Blackjack.
No Deposit Bonus: a bonus amount given free just for signing up. Usually it involves entering a certain promo code issued by the casino. No deposit bonuses are usually small amounts given to players in order to try the casino out before depositing, and involve a wagering requirement and other cash out conditions.
Odds: the probability that a player is going to win. It indicates the ratio between the amount of the bet and the amount to be paid if the bet is a winning bet.
On Tilt: this term is used to define a bad reaction of a player when he is losing, meaning the player is getting desperate and not thinking clearly.
One-Armed Bandit: a name used to describe the first slot machines that appeared. The 'One-Armed' part refers to the lever used to spin the reels, while the 'Bandit' part is obviously used to describe how players were "robbed" from their money referring to their losses.
Overlay: a wager with which the player has an edge over the house.
Pay Line (Slots): the line formed when the symbols align in order to trigger a payout. Slots can have from 1 pay line up to 50 pay lines.
Payout Table: a numerical table usually found at slot or video poker games where the player can see how much he is paid out for each pay line or winning hand.
Pit: an area of a casino where you can find tables for craps, blackjack or roulette.
Pit Boss: an employee at the casino that supervises the pit and makes sure everything is in order.
Point (Craps): the number established with the come out roll (the first roll of the dice). See also 'Come Out'.
Pot: the money that accumulates on a poker table with each player's bet. When a player has a winning hand, the pot goes to that player.
Progressive Jackpot: a jackpot that increases with each wager and can reach into the millions. Progressive jackpot games are usually tied to each other in a big progressive jackpot network in order to form a progressive jackpot pool.
Push (Blackjack): when both the dealer and the player have an identical hand in a blackjack round, the bet of the player is returned to him. This is like a draw, when no one is a winner.
Rake: The money charged in poker by the casino for each hand. A rake can be set up as a specific percentage or just a flat amount.
Random Number Generator (RNG): technology used in casino games that generates random outcomes without repeating a sequence. The Random Number Generator is used to ensure that the casino games are fair. Online casinos perform regular audits of their games and the RNG in them.
Reels (Slots): reels are the vertical columns that you see in a slot machine. They spin independently of each other and have symbols that form a winning pay line when the reels stop. The most common slots have either 3 or 5 reels. As the casino games technology develops, some software providers have designed even 7 or 9 reel slots, but they are not as popular as the standard 3 or 5 reel slots.
Refer-A-Friend Bonus: when you refer a friend to sign up at an online casino, your friend enters your user name as a referral and you and your friend receive a bonus (or just you).
Rollover Requirement: the rollover requirement is associated mostly with free bets in sports betting and indicates how much you need to roll over your free bet at certain odds before being able to cash out.
Shark: a good player that conceals in a game as inexperienced or a 'fish' in order to spot the weaknesses at other players.
Side Bet / Side Wager: an additional wager with which you opt-in to win something (most commonly a progressive jackpot).
Slot tournament: competitions in which slot players compete by playing video slots. Their winnings are then compared and the player with the biggest winnings wins the tournament.
Straight: This term is associated with poker. It means five consecutive denomination cards of at least two different suits.
Split (Blackjack): used to tell the dealer that you want your hand split. You can ask for your hand to be split if you receive two cards of the same rank.
Split Bet (Roulette): this is when you place a bet on two numbers at the same time by placing your chip on the line between two particular numbers.
Stake: the amount of money wagered is referred to as 'stake'.
Stand: when a player decides not receive another card.
Suit: any of the four types of cards, referring to their symbols: spades, diamonds, hearts and clubs.
Toke: money or chips given to the dealer as a tip. Tokes can sometimes form the bigger part of a dealers income.
UIGEA: short for Unlawful Internet Gambling Enforcement Act that was passed in 2006 by the US government. It prohibits transactions associated with online gambling.
Variation: a variation of a game. For example, the game of blackjack can have different variations that essentially work on the same concept as classic blackjack only with small differences that make up the entire variation. In Blackjack Switch, you are dealt two hands and you can switch the top cards of each hand in order to form better winning hand or hands.
VIP Program: such programs are used to distinguish certain players at the casino because of their continuous wagering by offering them special treatment as a VIP.
Wagering Requirement: the same as rollover requirement, but commonly used for casino playing.
Welcome Bonus: bonus given as a welcome to any new player that makes his first deposit. The bonus is usually determined with a certain percentage of the deposit amount.
Withdrawal: when you want to transfer your funds from your casino account into your bank account, then you make a withdrawal.
<< Click to go back to Casino Education Main Page.
YOU MIGHT BE ALSO BE INTERESTED IN THESE:
RELATED NEWS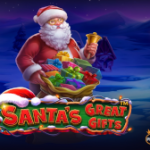 Get Ready for Christmas With Santas Great Gifts by Pragmatic Play [...]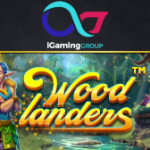 Explore a Fairy Forest in the Woodlanders Slot by Betsoft [...]
NetEnt Launches Superstars Slot With Crossover Characters [...]
YOU MIGHT ALSO BE INTERESTED IN THESE POPULAR PAGES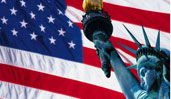 BEST US CASINOS
BACK TO TOP