High Limit Slots
The common slot player has always been identified as a player that makes low stakes and plays slots that in general are safe and have low limits. Such players only dream of hitting a big jackpot, because they wouldn't dare to play the maximum bet to opt in for a higher payout. But those that do and that are confident enough always search for high limit slots where they can make wagers that are unusually higher than what most people wager. Higher wagers give them the pleasure to walk away with rewarding and large prize amounts, which can be won only by making larger bets.
These gamblers are called "high rollers". High rollers are players that always play big bets and have big bankrolls. They have big appetite for making high bet amounts, and in order to satisfy it they look for high limit slots, where they can make single spin bets that are higher than $100. A high limit slot player doesn't bother making $1, $5 or $10 bets like most players.
It's not the same feel when you trigger a payout of 2,000 coins with a $1 bet, and the same payout with a wager of, let's say, $50. The higher your bet amounts, the higher the payout amount are. This is why high limit slots are always the first choice for high rollers. If you consider yourself a high roller and love betting big, then check out our selection of online casinos with high limit slots.
Do HL Slot Machines Have Better Pay Back Percentage Than Non-HL Slot Machines?
One of the reasons why play high limit slots is sometimes recommended is because they are supposed to have high pay back percentage, which in the end is higher than with regular slots with lower limits. There is a good logic behind this.
High limit slots are played with higher bets than usual and frequently the maximum bets are played, which results with higher revenue for the casino, and in return the casino can afford to pay its high rolling players more, thus higher pay back percentage. Low limit slots on the other hand involve lesser return because way smaller bets are wagered.
Playing High Limit Casino Slot Games Online
One of the most important things in playing slot games, especially high limit slots, is to be sure that the game you are playing is a game by a verified online casino using certified casino software from providers like Microgaming, Playtech or Betsoft. That way you can be confident that you are playing in an honest and trustful online gambling environment.
Try not to spend your precious and hard-earned money at average casinos, and instead stick to the ones powered by these software companies. Even better is to select one of the online casinos offered by us that provide some of the following high limit slots:
Cashapillar (Microgaming): this slot has been frequently voted as the best High Limit Slot. It was created by the software giant, Microgaming, and has 100 paylines, which spells 100 different ways to win. The maximum coins you can win on Cashapillar is amazing 2,000,000 coins, with up to 6 million during free spin rounds. The maximum bet you can make is $100 per spin.
The Incredible Hulk (Playtech): this is one of the more popular Marvel themed slots released by Playtech. Here players can bet on 25 lines with a maximum bet up to $250 per spin. The game has a Smash Bonus, 10 free games with 3x multiplier and a Hulk Expanding Wild symbol.
Enchanted (Betsoft): Betosft has some of the finest 3D slots ever released, and Enchanted is one of them. It is a 5-reel slot featuring 30 paylines with a maximum payout of $25,000. The maximum bet you can make on Enchanted is $150.
Triple Twister (RTG): graphically, this is the most inferior slot from the previous ones, but other than that it is a true high limit slot game. It is a 50 payline slot with 5 reels and it allows a maximum bet up to $250 per spin. It has even minor and major jackpots that can be won.
Why Would Someone Opt to Play High Limit Slots?
Being a VIP is the ultimate status that a gambler can get in his favorite casino, and that is how high rollers playing high limit slots are treated. Due to their high wagers they can advance much easier through VIP and loyalty programs and get special treatments.
Furthermore, it is much easier for players that play high limit slots to collect comp points, and what's even better the rate by which they earn comp points on these slots is much higher than for regular players due to the large bet amounts that they wager. More comp points means more benefits for the player.
The third reason that we believe will appeal the most are the slightly better payout rates that high limit slots offer. Better payouts means receiving the true value for your money wagered via higher pay back percentages.
YOU MIGHT BE ALSO BE INTERESTED IN THESE:
RELATED NEWS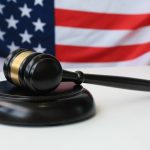 New Jersey Gambling License Renewal Deadline Approaching [...]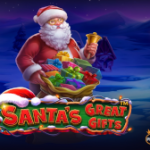 Get Ready for Christmas With Santas Great Gifts by Pragmatic Play [...]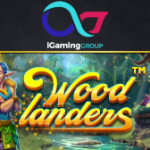 Explore a Fairy Forest in the Woodlanders Slot by Betsoft [...]
YOU MIGHT ALSO BE INTERESTED IN THESE POPULAR PAGES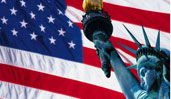 BEST US CASINOS
ONLINE CASINO SLOTS RESOURCES
BACK TO TOP