Casino Blog
Top 5 Megaways Online Slots
- December 21, 2021 By Riley Wilson -
Megaways slots changed the online slot game forever back when they appeared in 2015. This innovative mechanic introduced a whole new level of volatility that top slot providers quickly picked up. It's a favorite among many players and a distinct genre in today's online gaming scene.
The Megaways mechanic in slots allows players to win in hundreds of different ways. Instead of following pre-set paylines, Megaways slots change the number of symbols on each reel with each spin. It's an exciting way to approach online slots and has proven to be quite enjoyable for many players.
List of the Best Megaways Slots
If you're looking to play Megaways slots online and don't know where to begin, here's a short list of some excellent recommendations.
Pragmatic Play was one of the first major software providers to pick up on the emerging trend of Megaways. They licensed the rights to make them as early as 2016 and were regularly pumping out Megaways soon after.  Among their vast and world-class portfolio, Power of Thor stands out as one of the more creative and interesting offers.
Power of Thor Megaways stands out from the crowd thanks to a special row at the top of the table. This row sometimes triggers special Hammer Wilds that can spread to entire reels. Moreover, Scatter symbols are used to spell out different bonus features and add even more depth to the game. This can result in a special wheel bonus game, free spins, and more.
Big Time Gaming – Monopoly Megaways
Big Time Gaming was the original creator of Megaways and has produced dozens of iterations over the years. Few are quite as memorable as the take on the popular board game of Monopoly.
First of all, the base Monopoly Megaways slot is quite well-made and full of exciting features. As if Megaways wasn't enough volatility, winning symbols cascade and potentially win even more. More interestingly, you'll see a stretch of the Monopoly game we know and love below the reels. As you play, Mr Monopoly will move down the board game and trigger additional bonuses and features.
The result is a beautifully volatile slot in which no two spins are the same. Better yet, the overall RTP in Monopoly MEgaways slots is 96.5%. This means the game is both fun and potentially profitable.
If the list's previous entry is a bit too cluttered for your tastes, Fruit Shop Megaways by NetEnt is the perfect answer. This game seemingly tries two combine two completely different concepts – simple fruit machines of old and innovative mechanics of modern Megaways. Surprisingly enough, it worked like a charm.
For starters, reels can have as little as 2 symbols, ranging all the way up to 7. The looks of the game fit into the fruit machine concept as well – clean, simple, and colorful.
Fruit Shop Megaways retains only the most basic extra features by today's standards. The only special symbol is a straightforward Wild and it just replaces any other symbols. You can also secure Fruit Shop Megaways free spins with the right combination.
Red Tiger – Gonzo's Quest Megaways
Veterans of online casino gambling will see this entry coming from a mile away. The Megaways variant of Gonzo's Quest is one of the most popular slots of its kind ever made. It's an absolute favorite among fans of NetEnt, Evolution, and how Megaways slots work.
So what makes this one of the best slots with Megaways? First of all, it had a good, solid foundation in the original Gonzo's Quest. This helped maintain the dynamic and exciting gameplay that many fans grew to know and love. However, introducing new mechanics ended up pushing volatility to a whole new level. With payouts ranging up to 20,000x, the stakes are higher than ever.
Variety is the spice of life, and it turns out that applies to top online slots as well.
Big Time Gaming – Slot Vegas Megaquads
Seeing how Megaways took off, BTG wanted to up the ante even further. As insane as it sounds, they came up with a new level of Megaways called Megaquads.
The idea is to take four separate slot Megaways slot grids and combine them into one big game. However, it would be quite lazy to just put four sets of reels into one big game. Instead, Megaquads can connect these slots horizontally. The result is a massive 8-reel Megaways slot game with up to 65,636 ways to win. As if that wasn't enough, the reels can also connect vertically. If you trigger both Megaquads features, the result is an enormous 8×8 Megaways slow with 16,777,216 ways to win.
If you're never tired of trying to push the ante, Megaquads is the way to go.
We tried to include different types of top slots with Megaways to fit any taste and preference. If you need help finding top online casinos to play Megaways slots, check out this page.
YOU MIGHT BE ALSO BE INTERESTED IN THESE:
LATEST NEWS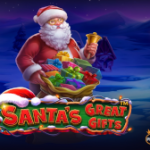 Get Ready for Christmas With Santas Great Gifts by Pragmatic Play [...]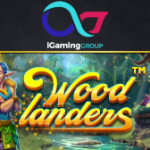 Explore a Fairy Forest in the Woodlanders Slot by Betsoft [...]
NetEnt Launches Superstars Slot With Crossover Characters [...]
POPULAR PAGES VISITED BY OUR READERS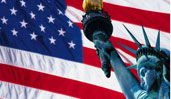 BEST US CASINOS
BACK TO TOP