Top Seven Tips for Pai Gow Players
The structure of Pai Gow is made up by combining poker and an ancient Chinese domino game, which has resulted in a unique and out-of-the-ordinary poker game. But, in the end this game becomes easy once you've learned the rules and the concept. So, keeping in mind that you already know how to play the game, we have compiled some tips for improving your play:
1. Have a Perfect Understanding of the Rules
We shouldn't even mention this bit, but nevertheless, it is essential to have solid understanding of the rules for this game. First of all, learn how to play poker. After that, Pai Gow will be a piece of cake. If you don't like to struggle in Pai Gow, learn the basics and how and when to bet.
2. Don't Forget to Play the Bank
An important thing in Pai Gow is to play the bank at every possible occasion. The position of the banker is a very important position, and it must be played with great caution at all times. You will also need to have a good bankroll to play it.
However, the banker has always a favorable position compared to the other players. This is because he wins all the ties, thus having greater odds. It is also advised to play bigger bets when playing as the banker.
3. Splitting Two Pairs
Having two pairs means that you have to think carefully how to split them in two potentially winning hands. This way you reduce the house edge and turn it into your advantage. Always play the higher pair as a two card hand.
There are lots of different methods on how to play with two or even three pairs. Try out a couple of strategies, but do that in free play first, where you don't have to spend real money in order to get better.
4. Focus on Both Hands Equally
Most players make a beginners mistake and concentrate on building a strong five card hand, thus neglecting the two card hand. They don't understand that it is important to have a strong two card hand, because winning requires for both of your hands to be stronger than the opponent's hands.
Experienced and good players always try to keep a good balance between both of their hands. If you can make up two strong hands, then you can bet big and with confidence. Learn how the hands are ranked before venturing into a real money game.
5. Avoid Playing Full House for the 5 Card Hand
Full house is a good hand in regular poker variants, but not in Pai Gow. Here full house hands are not favored. If you have been dealt a full house, try to break it up and make two stronger hands. By playing a full house you leave your two card hand in a weak position. Remember, you need two strong hands in order to win.
6. Use the House Way When Hesitating
Pai Gow can be complicated at first, so if you get confused and don't know how to arrange your hands, it will be best to use the House Way. With the House Way your hands will be arranged automatically and according to the best combination possible. However, casinos use different House Ways.
7. Three of a Kind
Always play a three of a kind in your five card hand, and don't split it. Split only when you have 3 aces, because that way you can form a strong two card hand by having a pair of aces. This way you have the potential to build two strong hands.
YOU MIGHT BE ALSO BE INTERESTED IN THESE:
RELATED NEWS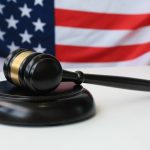 New Jersey Gambling License Renewal Deadline Approaching [...]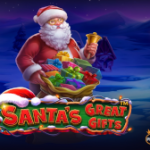 Get Ready for Christmas With Santas Great Gifts by Pragmatic Play [...]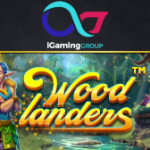 Explore a Fairy Forest in the Woodlanders Slot by Betsoft [...]
YOU MIGHT ALSO BE INTERESTED IN THESE POPULAR PAGES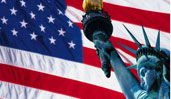 BEST US CASINOS
ONLINE CASINO PAI GOW POKER RESOURCES

STRATEGY
Check out our simple but yet effective strategy for Pai Gow.

GLOSSARY
Covers most of the important terms of Pai Gow Poker.
RULES
Need to read up on the rules? No problem, just go here.

HISTORY
Learn the old and modern history of Pai Gow.

TIPS
Check out our online Pai Gow tips.
GAME REVIEWS
Find new cool games here reviewed by our expert review team.
BACK TO TOP