Crapless Craps
There are many tricks in casino gaming, particularly rule variations of a certain casino game that are created to convince you, as a player, that the casino is giving you something for nothing. One such trick you can see in casinos nowadays is the game of Crapless Craps. The game is a version of the popular Craps game and according to its rules, a player cannot lose a pass bet on the come out roll. The game is also known as Never Ever Craps or Ruse Craps. By playing this variant casino gamblers cannot lose at every come out roll compared to standard Craps. Read on to learn more about the game, its house edge and rules, pros and cons and where to play it in Las Vegas.
What is Crapless Craps?
By definition, Crapless Craps is a standard Craps variant where the totals of 2, 3, 11 and 12 count as point numbers. The game has slightly altered rules in order to avert the liability of losing from the come out roll. To play the game players roll two dice and hope to get a winning total.
House Edge and Rules
It doesn't really help to know how to play standard Craps, because Crapless Craps has rules of its own. According to the rules of the variant, the first dice roll can produce an instant winner if a 7 is rolled, but not if a total of 11 is rolled for pass line betters. The 11 becomes the pass line point. Since the game is crapless, if the first roll produces a total of 2, 3 or 12, there is no loss on the pass line. Instead, these totals become the pass line point. Furthermore, in Crapless Craps players can't make a don't pass line bet and don't come bet, because there is no such thing.
The house edge of Crapless Craps is about 5.4%. Compared to the house advantage of standard Craps which is 1.4% on the pass bet, the house edge of the variant is a bit higher.
Advantages and Disadvantages of Crapless Craps
Crapless Craps can be a fun and exciting game to play for some craps fans. Continue reading to find out more about the pros and cons of the variant.
Pros
The benefit of Crapless Craps is that it generally follows the same formula as standard Craps, but with an added bonus. It assures players a win or at least not a loss with every come out roll.
Cons
The disadvantage of the game is that it has higher house edge and you can't make certain types of bets available in standard Craps. In addition, the numbers on which you cannot lose (2, 3 and 12) are rarely rolled. Your chances or rolling a 2 or 12 are 1:7, while the chances of rolling a 3 are 1:4.
Playing Crapless Craps in Las Vegas
The only place where you can play Crapless Craps in Las Vegas is the Stratosphere which is a tower, hotel and casino. It is considered to be tallest observation tower in the US. The 7,400 m2 casino floor features slots, video poker games, 50 table games, a poker room as well as a race and sportsbook. The casino offers some unusual casino game variations inherited from its Vegas World predecessor among which is Crapless Craps with 10x odds.
The Stratosphere is located in:
Las Vegas Blvd, Las Vegas, NV 89104, United States.
Website: www.stratospherehotel.com
YOU MIGHT BE ALSO BE INTERESTED IN THESE:
RELATED NEWS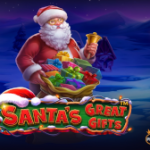 Get Ready for Christmas With Santas Great Gifts by Pragmatic Play [...]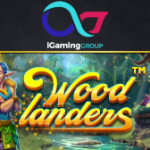 Explore a Fairy Forest in the Woodlanders Slot by Betsoft [...]
NetEnt Launches Superstars Slot With Crossover Characters [...]
YOU MIGHT ALSO BE INTERESTED IN THESE POPULAR PAGES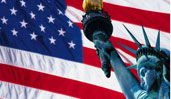 BEST US CASINOS
ONLINE CASINO CRAPS RESOURCES

STRATEGY
Knowing a strategy can make a huge difference.

GLOSSARY
Understand the lingo of craps for next game play.
RULES
Try mastering the rules of Craps here.

HISTORY
Learn all about how Craps got started - when and where.

TIPS
Don't miss our Craps expert tips. Click to read!
BACK TO TOP