Top Seven Tips for Craps Players
If you visit a brick and mortar casino and see people shooting and rooting at a casino table, they are probably playing Craps. When you play the game on the Internet people aren't cheering, but it is very likely that you get tied to the computer for a long time playing Craps. In general, Craps is a casino game of chance and luck is the most important factor for winning. However, there are certain strategy tips that can help you improve your chances of winning or at least help you maintain a good bankroll and prolong the fun while playing the game.
1. Make a Pass Line Bet After the Come-Out Roll
It is advisable to make a pass line bet after the first bet in the game of Craps because it has the lowest house edge of 1.41%. If you make a pass line bet, you win if the shooter rolls a 7 or 11 and lose if he/she rolls a 2, 3 or 12. If another number is rolled, that number becomes the point. If the shooter rolls the point before a seven, you and the shooter will be given a certain payout.
2. Place Come Bets
Once a point is established, you can place come bets. The roll after the come bet becomes a come-out roll. If a 7 or 11 is rolled you win, while if a 2, 3 or 12 is rolled, you lose. Any other number rolled, becomes a point for you. If you place a come bet and the shooter rolls your point or his point, you win.
3. Play The Odds
The odds bet is probably the best bet in Craps. This bet is completely fair and basically has zero house edge. However, the odds bet can be placed after a line bet has been made. In some casinos you can place an odds bet with a value of 100x of the corresponding line bet which significantly reduces the house edge to only a .02%.
4. After a Pass Line Bet Place Two Come Bets
The best types of bets to have during a gaming session in Craps are a pass line bet and two come bets. The come bets are placed after the pass line bet. Once you win one of the bets, place another one so you always have three bets during a gaming session.
5. Avoid Proposition Bets
You should always avoid proposition bets, also called sucker bets mainly because they have a house edge of over 16%. The biggest reason why people tent to place these bets is because of the high payouts. Even though a proposition bet can win you 30:1 payout, it is advisable to avoid them.
6. Avoid Poor Bets
Don't bet on Big 6 or 8. These bets are won if the shooter rolls a 6 or 8 respectively before a 7, but they are not recommended because they pay 1:1 and have 9% house edge which is high. Betting on Hard 4 and Hard 10 is also not recommended. Even though the payout is 7:1, the chances of rolling two 2s or two 5s are very low.
7. Use Craps Betting Systems
You should try using Craps betting systems. They can offer you new and exciting ways to play the game and probably earn you some cash. However, it should be noted that Craps is a game of luck and there is no betting system that can make you a long-term winner. Still, you should try using some of them and see how it goes.
Ready to play? Then check out our top ranked online casinos for Craps here.
YOU MIGHT BE ALSO BE INTERESTED IN THESE:
RELATED NEWS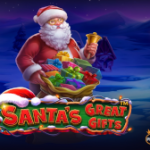 Get Ready for Christmas With Santas Great Gifts by Pragmatic Play [...]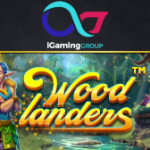 Explore a Fairy Forest in the Woodlanders Slot by Betsoft [...]
NetEnt Launches Superstars Slot With Crossover Characters [...]
YOU MIGHT ALSO BE INTERESTED IN THESE POPULAR PAGES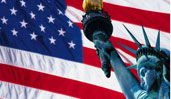 BEST US CASINOS
ONLINE CASINO CRAPS RESOURCES

STRATEGY
Knowing a strategy can make a huge difference.

GLOSSARY
Understand the lingo of craps for next game play.
RULES
Try mastering the rules of Craps here.

HISTORY
Learn all about how Craps got started - when and where.

TIPS
Don't miss our Craps expert tips. Click to read!
BACK TO TOP