The History of Craps
Craps is one of the few casino games that are played with dice. It is very popular in the United States mainly because it can be played with very little equipment; for example, you could play a variation of craps that is perfectly adjusted for playing on the streets. The minimum equipment you need is the dice. That one was called 'street craps' and was widely played across America in large groups in small alleys or illegal establishments.
The object of the game is to wager on the outcome of the dice that the players roll. There are two other major forms, besides the street version on which the game as we know it is based, are casino craps and online craps. The first is obviously played in casinos (land-based) while online craps are played at online casinos. The two are essentially the same with minor twists in order for the game to be adjusted to the online standards.
In the Beginning
Commonly known theory that accounts for a game like craps in history goes all the way back to 1125. It is actually a very interesting story. When a castle called Hazarth was under siege, which could last quite a while, knights passed their time by playing a game similar to dice. The inventor of the game is supposed to be Sir William Tyre, a crusading knight, while the name of this game today is referred to as "Hazard".
Another even older account of a game similar to dice is from Roman times. There is evidence that Roman soldiers made dice out of pig bones and threw them into their shields. The cubes have most likely been marked either with Roman numbers or other symbols.
The Medieval Ages
Many medieval books tell stories about a game like craps, which proves that the game had rapidly spread across the English countryside. The most popular account of craps is made in Geoffrey Chaucer's works, where he tells how popular really craps was as a game to pass some leisure time.
Hazard, as was called at that time, probably around the 17th and 18th century, came to be a regular offering at gambling establishments at that period. It was used to entertain royal and noble people, or anyone that could afford to gamble money. In most cases it was the royalty that gambled and could afford to lose and still be rich as hell. Craps played an important role as a social game and common pastime for them. The name of craps was derived from 'crabs', a word that the French used to describe the game. When French people immigrated across the Atlantic, the name turned from 'crabs' into 'craps'.
Modern Day Craps
The spreading of modern day craps is attributed to the Africans that lived in America in the 19th century. They played the game widely on their boats used to travel across the Mississippi river and even invented couple of different variations, some with a faster game play, some made simpler, and so on.
Later on, the game, as with any casino game in North America, became a staple game for Las Vegas casinos, and with the help of Hollywood, the game was widely known as one of the most exciting table games that Americans played. With the invention of online casinos, craps attracted even a larger player base, although you won't find different craps variations as you would with other casino games, which says everything of how great this game is even in its traditional form. Got sick of playing with cards? Craps is the thing for you!
YOU MIGHT BE ALSO BE INTERESTED IN THESE:
RELATED NEWS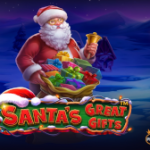 Get Ready for Christmas With Santas Great Gifts by Pragmatic Play [...]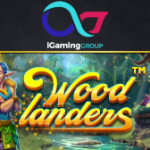 Explore a Fairy Forest in the Woodlanders Slot by Betsoft [...]
NetEnt Launches Superstars Slot With Crossover Characters [...]
YOU MIGHT ALSO BE INTERESTED IN THESE POPULAR PAGES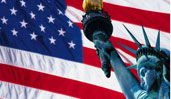 BEST US CASINOS
ONLINE CASINO CRAPS RESOURCES

STRATEGY
Knowing a strategy can make a huge difference.

GLOSSARY
Understand the lingo of craps for next game play.
RULES
Try mastering the rules of Craps here.

HISTORY
Learn all about how Craps got started - when and where.

TIPS
Don't miss our Craps expert tips. Click to read!
BACK TO TOP