Die Rich Craps
Another variation of standard Craps is Die Rich Craps. The game can be rarely found at casinos. It can be probably played at one or two land based casinos and a few online casinos mainly because it is one of the newest Craps variations and it is rarely wheeled out. The biggest feature of the game is that it is played with one dice only instead of two as in all other Craps games. Because it uses only one dice, the game is differently structured and has slightly altered rules. Continue reading to learn more about Die Rich Craps, its advantages and disadvantages, some winning tips and where you can play it in Las Vegas.
How to Play Die Rich Craps?
The game begins with the player making a pass bet and then rolling one dice. The rolled number is called the come out roll. If it is a 6, the pass line bet is paid 1:1. If it is a 1, then the bet is lost. Any other roll is called the point. If a 2 or 5 is rolled on the come out roll, the player rolls again.
If the second roll is the point, the player wins. If it is a 1, then he loses the pass bet. The player has three chances to roll the point. If the player makes four rolls and the best is still not resolved, then he loses the bet. Furthermore, there are six proposition bets on the result of the next roll and they pay 4 to 1.
The Pros and Cons
Die Rich Craps is a novelty type of Craps game so if you are an adventurous craps player, then you should give it a try. The game is also easy to understand and play and carps fans will have a lot of fun with it.
On the downside though, the variant has a higher house edge than that of the standard Craps with standard rules. Die Rich Craps has a house edge of 3.7%, compared to 1.4% of regular Craps.
Winning Strategy Playing Die Rich Craps
To get the most of the house edge of the variant, consider the following tips when playing Die Rich Craps for real money:
–        Try to find a free version of the game so you can see how it works.
–        Learn the rules by heart so you can understand what is going on while playing.
–        Set a bankroll. It is easy to lose your head and forget how much you have spent playing.
–        Compare the payout odds available on particular types of bets offered by both brick and mortar and online casinos.
–        Don't chase winning or losing streaks. You may end up losing all the money you have.
Playing Die Rich Craps at Las Vegas Casinos
As of 2006, Die Rich Craps became available at the Luxor Hotel and Casino located in the Sin City. The Luxor is operated by MGM Resorts International and it has 11,000 m2 casino floor that offers over 2,000 slot games and 87 tables. The resort is built in a pyramid style and it features one of the strongest sky beams of light in the world.
The address of the Luxor Hotel and Casino is:
3900 Las Vegas Blvd South. Las Vegas, Nevada 89119.
Website: www.luxor.com
YOU MIGHT BE ALSO BE INTERESTED IN THESE:
RELATED NEWS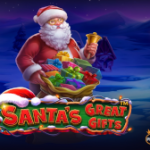 Get Ready for Christmas With Santas Great Gifts by Pragmatic Play [...]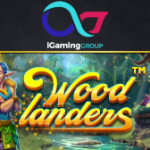 Explore a Fairy Forest in the Woodlanders Slot by Betsoft [...]
NetEnt Launches Superstars Slot With Crossover Characters [...]
YOU MIGHT ALSO BE INTERESTED IN THESE POPULAR PAGES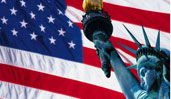 BEST US CASINOS
ONLINE CASINO CRAPS RESOURCES

STRATEGY
Knowing a strategy can make a huge difference.

GLOSSARY
Understand the lingo of craps for next game play.
RULES
Try mastering the rules of Craps here.

HISTORY
Learn all about how Craps got started - when and where.

TIPS
Don't miss our Craps expert tips. Click to read!
BACK TO TOP