3D Roulette
The way in which you play 3D Roulette is no different than playing other roulette types. The most significant and obvious difference is that the game is designed with 3D technology and provides more realistic play. In the end the concept is exactly the same, only the visual experience is improved. The result is enhanced graphics that help the game to be way more superior to regular 2D roulette games.
3D roulette is all about taking the classic roulette game to an entire different level. The game is played entirely in 3D with animations that complement the game to the smallest details going all the way to the smallest shades and lines visible on the revolving roulette wheel. 3D roulette games are mostly based on European roulette, so you can effectively use any strategy that you have for European roulette.
Comparing 2D Roulette vs. 3D Roulette
Nobody can deny that 3D roulette is far more enjoyable then 2D roulette, and the benefits are pretty obvious. In 3D roulette you get a 3D wheel, a 3D table and a 3D ball. In 2D roulette all you get is a flat picture with no visual depth that the 3D roulette can provide.
High-Quality Graphics in 3D
Besides benefiting from the visual excellence, 3D roulette games are ruled by improved physics and the ball reacts better when it's bouncing on the wheel and when it settles on a number. You also get improved sound effects of the wheel and the ball rolling, all complemented by the voice of the dealer urging you to place your bets.
The roulette wheel is designed as if it reflects the shinning lights of the casino, and the metal parts are glowing as if they were polished prior to the game launch. All in all, the graphics are simply amazing and far more interesting than in 2D roulette.
Special Features
3D roulette games allow users to tweak both the graphics and the interface of the game. When adjusting the graphics you can customize the roulette wheel and the table. Some 3D roulette games allow you to change the table into a 2D layout.
The most notable feature is the "Breakdown", where all previous and current outcomes are displayed. The Breakdown shows you how much you have won after each win. Just press the Breakdown button and a window will pop up. All the other standard features are included too, buttons like 'clear', 'undo', 'repeat', 'spin' etc, and of course the button for the paytable to see how much each bet pays.
Where Can 3D Roulette Be Played?
Not all software providers have 3D roulette games. But those that do are the very best ones, such as Microgaming, Playtech and Betsoft (USA Betsoft casinos – click here). The roulette games by these providers are designed in 3D by default, so you can't find any boring 2D roulette games.
32Red is our top choice for playing Microgaming's 3D roulette selection: European Roulette Gold, Premier Roulette and a couple of other roulette games with 3D effects. If you want to try a Playtech 3D roulette game, visit Bet365, the giant in providing casino services online. And our Betsoft favorite for 3D roulette is Drake Casino (USA-friendly), where you can take use of a welcome bonus up to $5,000.
Summary
There is no excuse for you to play 2D roulette when you can have fun with awesome 3D roulette games with realistic graphics. No doubt about it, 3D roulette is just awesome and more fun than two dimensional. Immerse in a true gambling atmosphere with 3D roulette, and let your senses enjoy in the realistic sounds and visuals.
Looking for more options for Online Roulette? Click Here for More Top Roulette Casinos and Roulette Variations.
YOU MIGHT BE ALSO BE INTERESTED IN THESE:
RELATED NEWS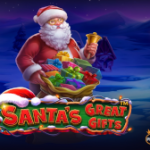 Get Ready for Christmas With Santas Great Gifts by Pragmatic Play [...]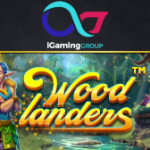 Explore a Fairy Forest in the Woodlanders Slot by Betsoft [...]
NetEnt Launches Superstars Slot With Crossover Characters [...]
YOU MIGHT ALSO BE INTERESTED IN THESE POPULAR PAGES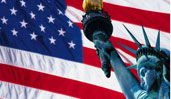 BEST US CASINOS
ONLINE CASINO ROULETTE RESOURCES

STRATEGY
Find a good basic Roulette strategy to use here.

GLOSSARY
Knowing your Roulette glossary well is a plus.
RULES
Can't play without understanding the rules first.

HISTORY
This game is full of rich history. Read more.
FAQs
Common FAQ's for online casino players.
GAME REVIEWS
Fully rated and reviewed casino games. Must see!
BACK TO TOP