The History of Roulette
Roulette has been a favorite for hundreds of years since it was invented in Europe 300+ years ago. The game has been a favorite for mathematicians too that wanted to challenge the mathematical odds of devising a winning system in order to beat the house as best as possible. That's because of the sheer volume of bet possibilities and various outcomes that the game offers. Add different roulette variations and you get quite a number of possibilities to win at interesting payout rates.
The most popular roulette variations would be European, French and American in that order. European has been a favorite because it offers the lowest house edge compared to the other two. If you use a strategy properly it's possible for the edge to be eliminated. French roulette is also a friendly variation, where the house edge can be reduced close to 1%. American on the other hand is probably the least played of these three popular variations, because it offers quite a higher edge standing at over 5%.
In the Beginning
Roulette too is a game that has couple of different stories for its origins. There is a theory that contends how roulette was invented in the 17th century in France by a monk that obviously wanted a game that he could play in a group.
Another theory connects roulette with an ancient game from Tibet where little animal objects were used to be placed on numbers. There is no written record to attest to this theory, but they say that this has inspired another group of monks with Dominican and French ancestry to invent a game where 37 objects were placed on numbers that started from 0 just like roulette today, and all of that was done by spinning a wheel.
Reaching North America
Europe was already aware of roulette by the 19th century. Then came the time for the game to be taken across the Atlantic into the new world, where gambling operators hoped for lots of new opportunities like those that got banned from Germany. Americans later even invented their own version, the American roulette, which is played with one 0 slot and another 00 slot, thus having 38 slots. European roulette, for example, has 37 slots and only one zero slot.
Las Vegas was one of the most acclaimed locations for playing double zero or American roulette as it is called today, and by the 1970s it spread all over the world. Today the western hemisphere is the biggest provider of land-based American roulette. The game can be found in casinos across Canada, the US, the Caribbean and South America.
Modern Day Roulette
Roulette is also known as the King of Casino games. This is primarily due to its relation to the elite and glamour, an image given to the game with the help of the 20th century pop culture. Today, the easiest and most affordable way of playing roulette is by playing at online casinos. There you will find even more variations then the ones we mentioned, mini roulette with less slots and bigger winning chances, three wheel roulette, three ball roulette and lots of different crazy variations.
Don't despair even if you are a beginner. The Internet is filled with strategies for playing, betting and thinking, or tips on how to manage your bankroll and your gambling needs while playing roulette. Play by the book, but also risk a dollar or two here and there when you can afford in order to test your luck, but don't lose your mind easily in winning or losing streaks.
YOU MIGHT BE ALSO BE INTERESTED IN THESE:
RELATED NEWS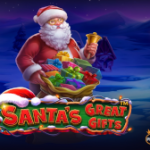 Get Ready for Christmas With Santas Great Gifts by Pragmatic Play [...]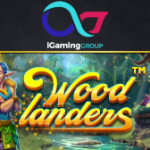 Explore a Fairy Forest in the Woodlanders Slot by Betsoft [...]
NetEnt Launches Superstars Slot With Crossover Characters [...]
YOU MIGHT ALSO BE INTERESTED IN THESE POPULAR PAGES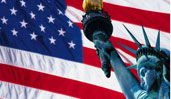 BEST US CASINOS
ONLINE CASINO ROULETTE RESOURCES

STRATEGY
Find a good basic Roulette strategy to use here.

GLOSSARY
Knowing your Roulette glossary well is a plus.
RULES
Can't play without understanding the rules first.

HISTORY
This game is full of rich history. Read more.
FAQs
Common FAQ's for online casino players.
GAME REVIEWS
Fully rated and reviewed casino games. Must see!
BACK TO TOP