Sic-Bo Rules – Learn How to Play Sic-Bo
Sic-Bo is a dice game that is very much similar to craps. It's true that we could describe it as a craps game, but a game with features similar to roulette, only without the roulette wheel. This game's rise to popularity was largely due to the particularly risky and rewarding bets that have very high payout rates, but low house edge. Sic-Bo is actually an ancient gambling game that originates from China. In the very beginnings of the game, dice weren't used, as we know it today.
Prior to the invention of card games some 2,000 years ago, games like Sic-Bo were played with all kinds of little tiles, dice and stones that had symbols painted on them. The game remained largely intact and is played the same even 20 centuries ago. The translation of the name of the game says 'pair of dice', which is interesting because today the game is played with three dice instead of a pair. Before dice were used, the Chinese used bricks with numbers on them that they tossed. As time passed by, they became tired of throwing bricks, so they invented the dice, the ones that we use today.
The game arrived in the US in the 19th century and was brought by Chinese miners and Chinese railroad workers that liked gambling in their spare time. It was exclusively played between them, and Americans didn't know about the game until the Second World War. However, it wasn't until the 1990s that the game became very popular across casinos.
Sic-Bo Rules
The following are the rules for playing Sic-Bo:
Sic-Bo is a game with very little equipment needed for playing. If you want to play Sic-Bo, all you need is a layout of all the bets to be made and three dice. Land-based casinos usually use shaker for shaking the dice.
Online Sic-Bo can be played with only one player, while land-based Sic-Bo can be played with as much players as the room can fit, similarly to crowded craps tables.
Bets are placed directly on the appropriate spot on the layout.
There are 50 types of bets that you can make.
In land-based Sic-Bo the players actually don't handle the dice, but one of the three dealers.
In online Sic-Bo you make bets by clicking on the appropriate bet spot on the layout that is displayed on the screen as a Sic-Bo table.
The numbers that appear on the dice are added to form a total number.
Some Asian casinos use dice with pictures and colors on them that are associated with specific numbers from 1 to 6.
The Basics of Sic-Bo
Objective of the Game
The larger part of the game has remained unchanged for centuries, and especially the aim of the game, which is to guess the number of the dice or the combination of numbers. The table layout presents fifty different bets, from guessing a specific number to guessing the right combination of numbers that will appear on the three dice.
How to Play
Three standard dice are used with the numbers from 1 to 6 on them. When you 'roll' them the outcome of the dice is reviewed and the appropriate payout is given if the bet was the correct one. First you need to place a bet by clicking on a bet displayed on the layout. You can bet on a specific number or on a total number by adding the numbers of all three dice. You can also bet on a combination or pattern to show up. When the dice have been rolled, winning bets are paid out and bets are placed all over again.
Sic-Bo Payouts
The largest chip that you can wager at most online casinos is $500, but Sic-Bo can be a very rewarding game even with bets of just $1. The biggest payout that you can get is 180 to 1, which essentially means that for a $1 wager you can expect to receive $180 or $1,800 for $10 wagered. That is the Triple bet payout where you bet that all three dice will show the same number and you need to specify what the number will be. The second best payout is if you bet that the total value rolled will be 4 or 17. It pays 61 to 1. Or, if you want to play safe, you can make the smallest paying bets that pay even money or 1 to 1 like Small bet (betting that the total will be 10 or lower), Big bet (a total of 11 or higher) and Single Dice bet (betting that a specific number will appear on at least one of the three dice).
Table Layout and Bets
All the bets on the Sic-Bo table are laid out according to how much they pay. The smallest paying wagers are at the bottom, while the highest paying are at the top with two rows of bets in between. Essentially, you can place bets if the total number of all three dice will be lower than 10 or higher than 11; if a specific single number will appear on any of the dice; if a specific pair of two numbers will appear (like 1 and 5, 2 and 3, 4 and 1 etc.); you can place bets on the total value of the dice rolled; if two identical numbers will appear on any two dice; if any number will appear on all three dice; and if a specific number will appear on all three dice, which is the hardest bet.
Game Features
This game doesn't use any special features whatsoever since it is a very straightforward game with very clear and simple game play. The only commands and buttons that you will use while playing online are the chip buttons, that are usually in denominations of $1, $5, $25, $100 and $500, the 'roll' button for rolling the dice, 'clear bets' and 'rebet' buttons. Bets are placed by clicking on the appropriate spot on the table.
A Simple Strategy to Use for Sic-Bo
The strategy that you will need to use will mainly depend on the size of your bankroll and how much you are willing to risk in order to make profit. Of course, the size of the profit will depend on the size of the risk. The first strategy that you can adopt is one by which you minimize the risk while maximizing the profit. Minimizing the risk approach excludes betting on the least likely outcome, the Triple bet. Making this bet pays the most, but it's a sure way to going bankrupt in a short space of time.
If you want to go for the big bet nevertheless, at least you can combine it by placing additional bets that are more likely to win in order to minimize or eliminate your potential loss. You can do this by choosing a specific number that will be your focal number appearing across all bets, for example, choose 5 and place a $1 bet on triple fives, $1 bet on double fives and a $3 bet that a single five will appear on any of the dice. This way, if you win the single number bet you cover both other bets if they are lost. All you need is at least two winning bets to make a profit and still remain in play for the highest payout. You can make a combination of your own with to play for the Triple bet while making other sure bets with an appropriate distribution of size of wagers.
You can also use some very popular progressive betting systems and aggressive strategies that you can apply on the Big and Small bets since they are both bets providing the lowest risk, although appropriately low returns too. The best fitting progressive betting strategies that you can use with these two simple hi-lo bets are systems like 1-3-2-6, Labouchere or d'Alembert. These systems aim to provide a long term profit or elimination of the house edge by using a progressive pattern of bet sizes.
Summary
Sic-Bo may not be as popular as Craps, Blackjack, Roulette, Poker or Slots, but we have seen it many times as part of the game offering of many software providers and online casinos. Sic-Bo is steadily gaining popularity since it was commercially exposed to the wider gambling public in the 1990s, and its fast pace has quickly attracted many gamblers that like exciting and crowded casino games. Today we can see it across the US land-based casinos, as well as in Asia and Australia too, especially in Macau. Take your time in learning the game, online casinos offer their games for free play to practice, so use that moment and get to know with the game. It is very simple, and all will revolve around learning what bets to make and especially a proper strategy that suits your playing and wagering style.
Useful Sic-Bo Glossary
– Any Double: betting that any of the two dice will have the same number when rolled.
– Combination Bet: betting that two of the three dice will have a matching number that was specified.
– Dice Face: betting that one or more dice will show a number that was specified by the player.
– Three Dice Total: betting on the total amount of the numbers that show on all three dice.
For a more comprensive list of of words and phrases related to Sic-Bo, you can visit our glossary section here.
YOU MIGHT BE ALSO BE INTERESTED IN THESE:
RELATED NEWS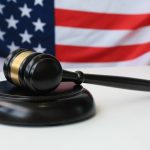 New Jersey Gambling License Renewal Deadline Approaching [...]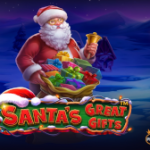 Get Ready for Christmas With Santas Great Gifts by Pragmatic Play [...]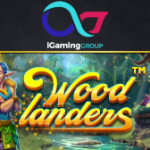 Explore a Fairy Forest in the Woodlanders Slot by Betsoft [...]
YOU MIGHT ALSO BE INTERESTED IN THESE POPULAR PAGES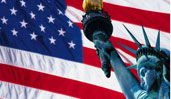 BEST US CASINOS
ONLINE CASINO SIC-BO RESOURCES
BACK TO TOP