Bingo Rules – Learn How to Play Bingo
We think it is safe to assume that everyone knows what Bingo is, and how it is played. Even if you have never heard or played the game, you will not have troubles understanding the concept behind it at all. Bingo offers simple game play that can be enjoyed by everyone, although Bingo in North America is recognized as a game played widely in retiring homes for entertaining the elderly. It is also more of a family game, and it hardly can be called a real gambling game, but a lottery-based game of pure luck.
Bingo is known for offering interesting cash prizes ever since the 16th century when it was invented in Italy. It was regarded as a very entertaining game that quickly became popular. The game came to America and a wider audience in the 1920s when there were plenty of Italian immigrants that searched for a better life.
Today, a more modern way of playing Bingo is going online. Bingo is offered by most of the casino game makers and can be even found at specialized online Bingo website that offers playing different types of Bingo games for real money. In online Bingo everything is automated and you don't need to mark the numbers yourself. United Kingdom is said to have particularly big Bingo player base, and it is estimated that nearly three million Brits play Bingo every day.
Bingo Rules
Bingo has basic rules that are extremely simple, which is one of the main aspects why it grew so widely popular.
You mark your numbers on a ticket with randomly predetermined combination of numbers.
When the numbers are drawn they are marked by the players if the number appears in their tickets.
The smallest cash prize usually is when you complete a horizontal, vertical or diagonal line of numbers. Different Bingo variations may include different patterns.
The biggest Bingo prize is usually when all of the numbers on your ticket have been drawn and crossed out.
Bingo tickets usually follow two formats, a 90 ball format and a 75 ball format. The 90 ball Bingo game is usually played in the UK and is played with a ticket that has numbers arranged in a 9 x 3 grid. The 75 ball Bingo is usually played in the US and is played with a ticket that has numbers arranged in a grid of 5 columns and 5 rows of numbers.
The numbers are drawn at random.
Each ticket contains a total of 15 to 25 numbers, depending on the Bingo game.
If you decide to play real-life Bingo in bingo halls, usually you have to yell "bingo!" before the next number is announced. If you don't call bingo and the game has finished, your ticket will become worthless.
The Basics of Bingo
Objective of the Game
There is a pretty simple objective in Bingo, and that is to be the first Bingo player that has crossed all of the numbers in his ticket, but only if they were previously drawn or called. The bingo ticket has a random pattern of numbers. If you are playing Bingo with a real paper ticket, and that ticket has a serial number, that means the pattern will never appear again with another bingo ticket. Each number is drawn randomly, which makes the objective dependent on how lucky you are.
Online Bingo
Online Bingo can be either played at Bingo websites where you will be offered lots different Bingo variations designed with various themes or at online casinos as part of the games offering or via a separate Bingo room. Online Bingo can be very different compared to real-life Bingo, and can be much more fast paced. In online Bingo you can speed up the game, or play many tickets for less money. The game is completely automated and the only command you will use is the button to start the drawing. Online Bingo is definitely a more fun way of playing the game, because Bingo sites or rooms tend to arrange interesting promotions and to give special Bingo bonuses in order to attract players. Playing Bingo at specialized Bingo rooms or sites may include a schedule, so make sure to be online at the right time, or the draw will begin anyway, since it is played by other players too at the same moment. If you play online Bingo as part of a casino game offering, then you play only with the computer.
Real Life Bingo
Playing Bingo in some hall or specialized Bingo location brings special conduct rules and etiquette. Also, real life Bingo follows a more classic Bingo game play, and don't expect to find the variety and entertainment that you can find by playing online bingo. Real life Bingo is not played only in Bingo halls. In some countries Bingo is a televised show with a host or a hostess and is broadcasted across the entire network.
So, if you are in a Bingo hall with your Bingo ticket in front of you, you have to make sure to be quite. This is very important because you might get thrown out at the worst case. If you have a bingo make sure to call the word "bingo" loud and clear, because your win will not be recognized if the announcer has called the next number. Depending on the regulations where you play, you may be required to submit an ID before being able to pick your Bingo cash prize.
Electronic Bingo
Another way of playing Bingo, usually at land-based casinos, is by using touch-screen device that will act as you ticket. These devices are provided by the house. Playing multiple tickets is way more convenient with electronic Bingo than with using multiple paper tickets. When a number has been called that one of your electronic tickets has, the device automatically searches all of your playing tickets and marks the number across all of them.
Bingo Jackpots
Bingo rooms have the habit of offering jackpots as part of the entertainment. These jackpots can be progressive, which means that with each ticket bought players contribute a small percentage to an ever growing jackpot pool prize. If there is more than one jackpot winner, the amount is equally split between each winner. Some Bingo rooms or sites offer even no deposit bonuses or other bonuses similar to those that online casinos offer.
A Simple Strategy to Use
The fact is that games of pure luck cannot accommodate a playing strategy that will help you win more frequently. But, instead of a typical playing strategy, with Bingo you can take other things into consideration that can help in having the best Bingo time.
First, carefully choose where you are going to play Bingo. Make a research how respected the Bingo site or room is, and what is its reputation among Bingo players online. A site that avoids or stalls making payouts is a site you should avoid.
Stick to your budget. If you are losing too much take a break and relax in order to reach a decision if you should play more or you have had enough. Set how much you are willing to spend and make sure not to go over that budget. This is important because the worst thing you can make is being carried away in spending more money than you can afford. This way, you won't blow your bankroll easily. Don't be greedy and buy only a number of tickets that you can handle.
As final tip, don't you ever play under the influence, such as alcohol, drugs, depression or any other state of body or mind, which can obstruct you in playing with a clear mind.
Summary
The simplicity of Bingo is always accompanied by plenty of entertainment and social interaction and although you play by yourself, the game can be very socializing. With the ongoing advancement of the internet and online gambling and playing games of chance, the future of this game looks very bright. The only limit is the creativeness of the designers of these games, which so far has proved as very promising. With each year passing, more and more Bingo variations get released.
Useful Bingo Glossary
– Bingo Board: the display where all the numbers that have been drawn can be viewed by the players.
– Caller: this is the person responsible for announcing the numbers that have been drawn.
– Free Space: this is the square in the very middle of Bingo tickets that have a square form.
– Pattern: in order to score a win in Bingo, you need to cross the numbers so that they make a certain pattern, such as all numbers marked in a straight line etc. Bingo games today offer lots of different patterns in order to make the game more interesting, but the most common are vertical, horizontal, and diagonal patterns.
– Wild Number: some Bingo rooms allow wild numbers that can help in your game. These wild numbers can be determined with the help of the first number drawn e.g. 11, after which all numbers ending on 1 will be wild numbers.
Visit our Bingo Glossary section, for a complete list of popular terms and phrases.
YOU MIGHT BE ALSO BE INTERESTED IN THESE:
RELATED NEWS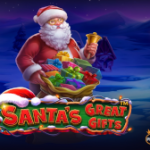 Get Ready for Christmas With Santas Great Gifts by Pragmatic Play [...]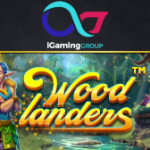 Explore a Fairy Forest in the Woodlanders Slot by Betsoft [...]
NetEnt Launches Superstars Slot With Crossover Characters [...]
YOU MIGHT ALSO BE INTERESTED IN THESE POPULAR PAGES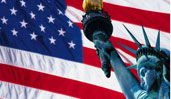 BEST US CASINOS
ONLINE CASINO BINGO RESOURCES

STRATEGY
Is there really a strategy for bingo? Find out...

GLOSSARY
A guide to all important bingo terms and phrases.
RULES
Smart players make sure to learn the rules first.

HISTORY
Bingo dates as far back as the 18th century. Learn more.

TIPS
The Top Seven Tips for Playing Bingo.
READY TO PLAY NOW? CHECK OUT OUR #1 ONLINE BINGO CASINO
BACK TO TOP