The History of Casino Hold'Em
The popularity of Casino Hold'Em is largely based on the popularity if Texas Hold'Em that exploded a couple of years ago across the world, especially in the US. Casino Hold'Em is practically based on Texas Hold'Em poker with small and essential difference: you don't play against other opponents, but instead all players play against the banker. Because of that fact alone, Casino Hold'Em is regarded as poker game whose format provides bigger chances for players to win.
Apart from that, the game generally follows the basic rules of Texas Hold'Em. A single 52 card deck is used with which you have to form the best possible poker hand. Each player is dealt two cards and three community cards are placed in the table that can be used by anyone to form a hand. Players have to make an Ante bet before playing and they can make an additional bet, called AA, with which you can increase your payout if your first hand has two Aces.
In the Beginning
Casino Hold'Em was introduced to the world in 2000 by a guy called Stephen Au-Yeung, a famous gambler with an extensive gambling experience from the 1980s. Later on he established a company that developed casino games and has over hundred games behind him, among which is Casino Hold'Em.
It is considered as the first and only Texas Hold'Em variation where players don't play against each other. The first appearance of the game happened as a casino game across countries like Russia, South Africa and Egypt. In 2002 the game had its most important introduction to players and the world when it was displayed at the Earls Court Exhibition Center in London for the purposes of the International Casino Exhibition. The game offered house edge around two percent up to 2.5%.
First Recognition
The first notable recognition of this new and exciting game happened when in 2007 the game got licensed in the United Kingdom, which is a very important gambling market. After that, many UK online casinos embraced the game and began regularly offering it as a table game. Poker players accepted the game as their first choice for gambling making even living out of it.
The AA side bet is probably one of the reasons why players like the game so much. Of course, there is the factor of not needing to face other players thus those that lacked bluffing skills profited the most, which makes the pressure on them much lower. All of these factors coupled with the faster pace of the game have contributed to the recognition of this game as a quality casino game. After that the game also received much attention by players devising strategies that can be applied strictly when playing Casino Hold'Em regarding the AA bet too.
Modern Day Casino Hold'Em
Today Casino Hold'Em is a popular online casino game played mostly at online casinos. You will even find a live Casino Hold'Em game where you play against a live dealer broadcasted from a professional gambling studio directly on to your PC, laptop, Smartphone or tablet. Most of the people in the past had to take a trip to their nearest casino in order to play Casino Hold'Em or any casino game for that matter. Today, the technology simply won't let us do that. Why bother taking a long trip when you can play Casino Hold'Em directly from your home? You can play as much as you want and there are no casino working hours to limit you from playing.
YOU MIGHT BE ALSO BE INTERESTED IN THESE:
RELATED NEWS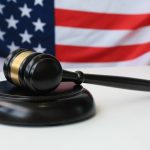 New Jersey Gambling License Renewal Deadline Approaching [...]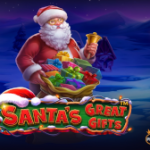 Get Ready for Christmas With Santas Great Gifts by Pragmatic Play [...]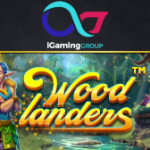 Explore a Fairy Forest in the Woodlanders Slot by Betsoft [...]
YOU MIGHT ALSO BE INTERESTED IN THESE POPULAR PAGES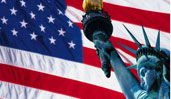 BEST US CASINOS
ONLINE CASINO HOLD'EM RESOURCES

STRATEGY
Check out our online Casino Hold'em strategies.

GLOSSARY
Check out our online Casino Hold'em glossary list.
RULES
Check out our online slots rules.

HISTORY
Check out our online Casino Hold'em history page.

TIPS
Check out our online Casino Hol'dem tips.
BACK TO TOP