Top Seven Tips for Casino Hold'em Players
As the name suggests, this is a poker variant very similar to Texas Hold'em, except that here you play only against the house, and not against other players. You are actually seated alongside other players when playing at a land-based casino, but all of them are playing against the dealer too just like you. Because of that fact alone, Casino Hold'em is a much more relaxed game than Texas Hold'em, or any other poker variant. Here are some Casino Hold'em tips:
1. Learn the Rules
Betting at Casino Hold'em without any prior knowledge of poker in general is just stupid. A good start for you is to first learn the necessary rules, hand rankings, payouts, and then to apply that knowledge into Casino Hold'em. It is also good to try Texas Hold'em too in order to spot the difference between the two games. Then you'll realize how easier this game is.
2. Avoid Playing the AA Bet
With this bet the payouts increase significantly, for example, a straight flush without the side bet pays 20:1, but with it the payout increases to 50:1, and you can win a lot more, but the house edge increases significantly too, so avoid it at all costs.
3. Understand the Position of the Dealer
In Casino Hold'em the dealer plays according to a predetermined pattern, or strategy if you like. He is instructed on how to play the best combination with the cards provided, so don't bother bluffing or anything like that, it won't work. Just play your best game.
4. Find Some Common Poker Playing Tips
For example, always raise if you have high king and an ace or a pair, or a straight draw and flush draw. It is good to raise when your hole cards are bigger than the community cards too, or when you have a high jack and a queen, except if the cards on the table are of a different suit.
Fold when the cards on the table are paired, and you have a high ten or lower. Or if you have low cards that are unpaired, and you cannot pair them with those on the table. Find strategies similar to this and you just might walk away with more money in your pocket and bigger experience.
5. Set Your Limit
You don't want to get carried away and leave with empty pockets just because you couldn't tell yourself to stop. It's true that Casino Hold'em is one of the easiest poker variants, and you might think it's easy money, but tell yourself that when you have lost all of your bankroll. Set a bankroll that you can afford to spend, and stick to it. If you have made a profit, set the profit aside and don't wager it with the rest of your money.
6. Play Most of the Hands
In standard poker this would be a terrible tip, but in Casino Hold'em it is the other way around. If you play too many hands in standard poker it is most likely that you will have the second best hands more often than the best hands. Since in Casino Hold'em you play only against the dealer, you can let yourself go and play most of the hands.
7. Practice and Practice Some More
This is a cliché tip, but as they say, practice makes it perfect. Online casinos let players to play their Casino Hold'em games in free play, which is a good chance to practice some without spending money. Most of all, have fun!
Visit our section for online casinos with Casino Hold'em to start practicing playing the game. If you want to try playing Casino Holde'm against real dealers online then go here.
YOU MIGHT BE ALSO BE INTERESTED IN THESE:
RELATED NEWS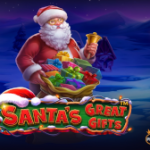 Get Ready for Christmas With Santas Great Gifts by Pragmatic Play [...]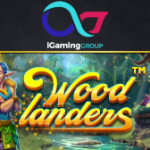 Explore a Fairy Forest in the Woodlanders Slot by Betsoft [...]
NetEnt Launches Superstars Slot With Crossover Characters [...]
YOU MIGHT ALSO BE INTERESTED IN THESE POPULAR PAGES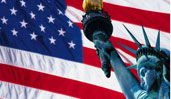 BEST US CASINOS
ONLINE CASINO HOLD'EM RESOURCES

STRATEGY
Check out our online Casino Hold'em strategies.

GLOSSARY
Check out our online Casino Hold'em glossary list.
RULES
Check out our online slots rules.

HISTORY
Check out our online Casino Hold'em history page.

TIPS
Check out our online Casino Hol'dem tips.
BACK TO TOP