New York Craps
Craps is quite popular casino game of chance that can be played at many brick and mortar and online casinos including some mobile casinos. Because of its popularity, there are many versions of standard Craps. One interesting variant is New York Craps. As the name implies, the game is mostly played at land based casinos in the Eastern coast of the USA. However, according to historic facts the game was found and played in the Balkan countries, the Bahamas and the United Kingdom. New York Craps has its own rules and it differs from standard Craps mainly in terms of table layout. Continue reading to learn more about the variant and about its rules and house edge. In addition, find out more about the differences and similarities between New York Craps and Crapless Craps, another popular Craps variant.
Objective of New York Craps
In New York Craps, you bet on box numbers. These include 4, 5, 6, 8, 9 or 10. If you bet on one of the numbers and the number is rolled, you win the bet. If not, you lose. The game is easy to understand and it is played according to the general principles of standard Craps. However, it has its own specific rules and special table layout.
Comparison Between Crapless Craps vs. New York Craps
New York Craps is commonly played in casinos located at the Eastern part of the United States. But there are also gambling establishments in countries like UK and Bahamas that offer this variant. Crapless Craps is offered at Las Vegas casinos. New York Craps also differs from Crapless Craps in terms of game mechanisms and table layout.
The table in New York Craps is called the double-end-dealer and the staff around the table includes two dealers, a stickman and a lookman. Crapless Craps, on the other hand, is played on a regular Craps table.
Furthermore, in New York Craps dealers are not allowed a place bet. The game also has higher house edge and most casinos take 5% commission from every winning bets placed by players. In comparison, Crapless Craps is more similar to standard Craps, however it has modified rules. For example, players are not allowed to place a Don't pass Don't come bet and the totals of 2, 3, 11 and 12 count as point numbers. In addition, the casinos that offer it don't take commission from winning bets.
House Edge and Rules
New York Craps is played on a special double-end-dealer table. There are two dealers at the two ends of the table and a stickman standing in the middle of the table. There is also a lookman that observes the entire game play. What makes New York Craps special is that some bets from standard Craps are not allowed, namely the Come and Don't Come bets. Furthermore, as already mentioned, players bet on specific box numbers (4, 5, 6, 8, 9 or 10). The variant has a house edge of 5%.
Summary
New York Craps is perfect game for adventurous craps fans that want to try out something new. The game is available at US land based casinos and players will have a lot of fun rolling the dice. Even though it has a higher house advantage than standard Craps, the variant is after all a game of luck, so if luck is on your side you may walk away with boosted bankroll.
YOU MIGHT BE ALSO BE INTERESTED IN THESE:
RELATED NEWS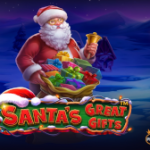 Get Ready for Christmas With Santas Great Gifts by Pragmatic Play [...]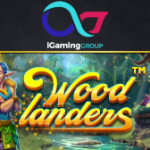 Explore a Fairy Forest in the Woodlanders Slot by Betsoft [...]
NetEnt Launches Superstars Slot With Crossover Characters [...]
YOU MIGHT ALSO BE INTERESTED IN THESE POPULAR PAGES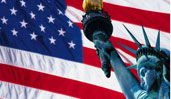 BEST US CASINOS
ONLINE CASINO CRAPS RESOURCES

STRATEGY
Knowing a strategy can make a huge difference.

GLOSSARY
Understand the lingo of craps for next game play.
RULES
Try mastering the rules of Craps here.

HISTORY
Learn all about how Craps got started - when and where.

TIPS
Don't miss our Craps expert tips. Click to read!
BACK TO TOP