Simplified Craps
Craps is quite fun and entertaining casino game of chance frequently played by gamblers at online, offline as well as on mobile casino apps. The game is simple to play and with a bit of luck you can earn some nice cash. However, if you are new to the game it might be a bit complicated to understand the rules. Therefore, you should try one of the Craps variations that have more simple rules. Simplified Craps is a variation of standard Craps that is perfect for beginners. The rules are simpler compared to regular Craps and no skills are needed to play the game. Continue reading to learn more about Simplified Craps, its rules and house edge and how the game differs from the other Craps variants, namely Crapless Craps.
What is Simplified Craps?
As the name implies, Simplified Craps is a simplified version of standard Craps. The game is played on a regular Craps table with typical layout and players roll dice. Based on the outcome of a roll, players either win or lose. Winning bets are paid according to the type of bet made.
Difference Between Crapless Craps and Simplified Craps?
The house edge of Crapless Craps is about 5.4% so it is higher than the house advantage of Simplified Craps. The former also has different and more complicated rules than the later variant. For instance, in Crapless Craps players cannot place a Don't pass Don't come bet and if a 2, 3, 11 and 12 is rolled, they count as point numbers. In comparison, Simplified Craps has simpler rules because there are no point numbers. Players only have to pay attention on six winning numbers and five losing numbers. If one of the six instant winners is rolled, then win, if not they lose. In other words, the chances of winning are 50-50.
In this manner, even though Simplified Craps is easier than Crapless Craps, the later variant is recommended for players because they have more chances of winning if they use effective betting strategy. However, if you are new to Craps, the former variant should be your first choice. Afterwards, once you learn the rules, you can switch to a more complicated Craps game.
House Edge and Rules
Instead of having a lot of complicated bets, Simplified Craps has pretty basic betting system. The following bets cannot be made in this variant: Pass Line and Don't Pass Line bets as well as Craps or Naturals. To win a bet you have to roll a particular winning number. For instance, if you roll a 2, 3, 4, 10, 11 or 12, you win. If you throw a 5, 6, 7, 8 or 9, you lose. Payouts are determined according to the specific winning number rolled. A 2 pays 3:1, a 3 or 4 pays 1:1 or even money, a 10 or 11 pays 2:1, while a 12 pays the highest or 5:1.
Unfortunately, because of the simplified rules players have to sacrifice a large house edge. The house advantage of Simplified Craps is 2.8%.
Summary
Simplified Craps is quite easy to understand and it is based entirely on luck. The game lacks a recondite betting system so new players can join in easily and they would enjoy playing the game. Therefore, it is highly recommended for beginners who want to learn more about Craps.
YOU MIGHT BE ALSO BE INTERESTED IN THESE:
RELATED NEWS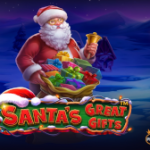 Get Ready for Christmas With Santas Great Gifts by Pragmatic Play [...]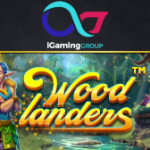 Explore a Fairy Forest in the Woodlanders Slot by Betsoft [...]
NetEnt Launches Superstars Slot With Crossover Characters [...]
YOU MIGHT ALSO BE INTERESTED IN THESE POPULAR PAGES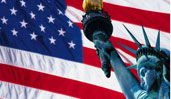 BEST US CASINOS
ONLINE CASINO CRAPS RESOURCES

STRATEGY
Knowing a strategy can make a huge difference.

GLOSSARY
Understand the lingo of craps for next game play.
RULES
Try mastering the rules of Craps here.

HISTORY
Learn all about how Craps got started - when and where.

TIPS
Don't miss our Craps expert tips. Click to read!
BACK TO TOP