Keno Glossary
You can always just buy a Keno ticket and play in silence without understanding a word the announcer and other Keno players say. But why not learn all the necessary Keno terms? You will find them quite useful and you might even learn to understand the game better.
If you consider yourself a newbie then this Keno glossary is of even more importance for you. Here you will learn different phrases, slang words, Keno tickets, official Keno words, and short descriptions for each of them. Glossaries like these are essential tools that you cannot afford to pass up.
The game is simple enough anyway since it is a lottery-based game offered in casino lobbies and as something that you can relax while playing, as opposed to other games where you are required to use your skills to win. Find yourself the perfect Keno variation and enjoy, but until then learn how to talk the Keno talk.
A
Aggregate Limit: casinos have limit on payoffs for Keno games, and when that limit has been reached it is called an 'aggregate limit'. This limit varies depending on the casino.
All or Nothing: this is a type of Keno ticket in which only two types of payouts are possible: if you catch all the numbers that you have marked, or if you catch none of them. There is no other way around, either you have to catch them all or none.
B
Bet: in Keno the bet is the money that you wager for each draw in online Keno, or simply the money that you give for the Keno ticket(s). These amounts of money can vary depending on the casino. The lowest bet that you can make at most casinos is 25 cents.
Blank: a Keno ticket that still hasn't been played, which means it still hasn't been marked.
Blower: when Keno balls were used in the past, they were mixed in a plastic bubble shaped container and when a number needed to be drawn it was simply blown through the plastic tube.
C
Call: in land-based casinos where Keno is played, a person that acts something like a host of the game announces the numbers that have been drawn by the machine or the computer. The calling of these numbers is referred to as a call.
Caller: the caller is the person that calls the numbers drawn. Some Keno games don't use callers, as in the case of electronic Keno and online Keno games.
Catch: this word is used in Keno to indicate that you have marked the number that has been drawn on your ticket, thus you have made a 'catch'.
Catch-All: this is a variation of Keno where in order to win you have to catch all the numbers that you have marked on your ticket.
Catch-Zero: this is another variation of Keno, and is the opposite of Catch-All. Here, instead of catching all the numbers that you have previously marked on your Keno ticket, the goal is not to catch them.
Combination Ticket: in Keno you can make up a ticket consisted of more than one wagers. That kind of a ticket is called a 'combination ticket'.
D
Draw: a draw is simply the act when the balls are mixed (in the case of a mechanical or manual drawing device) after which up to 20 random numbers are selected. In electronic Keno, the mixing part is skipped and the computer simply draws the numbers one at a time.
Deuce: this word is part of the Keno slang terminology. It is used to describe betting on two numbers that are grouped together.
E
Edge Ticket: an edge ticket is a ticket in which the player has marked all the numbers on the outer edges, thus betting that they will be the ones drawn by the computer.
Enhanced Payoff: this is when a payoff has been triggered for a combination ticket, and instead of paying out each combination separately, the entire ticket is paid as an enhanced payoff.
Exacta: this is the name used for a Keno ticket that has a special payout compared to other tickets. With an Exacta Keno ticket you can play two games in a row.
F
Fractional Rate Ticket: if you want to play for a smaller amount of the original price of the ticket, the casino will offer you a Fractional Rate Ticket for which you pay only a fraction of the standard amount.
Free Play: this word can refer to two things: a Keno game where the only payoff is an additional Keno game that you can play for free, or in the case of online casinos when a Keno game is put up for practice play where you use fun money.
G
Group: a group in Keno is a collection of multiple spots on the Keno ticket that have been marked.
H
High End Ticket: with a high end Keno ticket you play for an amount of money that increases as you catch more numbers, but the win reduces significantly as you hit less
High Roller Ticket: this is a ticket with higher minimum bet amounts than usual and is played by players that can afford to spend more money than ordinary players.
Hit: this is just another word used to describe that your number has been drawn. It is the same as catch.
House: every casino establishment or whatever the operator of the Keno game is, is called the 'House'. It is mainly used to refer to casinos.
J
Jackpot: the biggest amount of money that you can win in a game like Keno is called a jackpot. However, some casinos have their own rules to which you need to adhere if you want to play for the jackpot. These usually pertain to the bet amounts.
Jackpot Meter: some casinos display all active Keno jackpots with jackpot meters in order for the information to be available to players at all time.
I
Inside Ticket: when a winning ticket that has been marked is given turned into the Keno cashier.
K
Keno Balls: in the past balls were mixed in special cages and a person would introduce the number on the ball that he has drawn. Later the mixing part was automated and today in electronic Keno the balls are just symbolic graphical feature.
Keno Board: the board is actually the display on which all the drawn numbers are displayed as the drawing happens. Keno boards can be found all over a casino, from the bars to the hallways.
Keno Lounge: this is the part of the casino where Keno players can sit and relax. Everything that a Keno player needs is usually centered around the lounge, from the counter for buying tickets to the smallest equipment needed for playing such as crayons for marking, blank tickets etc.
Keno Manager: a middle management level person that oversees all Keno activities around the casino.
Keno Ticket: a typical Keno ticket is consisted of up to 80 squares that are numbered. All you need to do on the ticket is to mark up to 20 numbers that you think will be drawn.
Keno Tournament: tournaments for playing Keno where players compete who will catch the most numbers.
L
Left-Right Ticket: this is a ticket in which the player marks only one half of the numbers down a vertical line, meaning he marks only the numbers on the left or the right half.
M
Multi Game Ticket: instead of buying many separate Keno tickets, you can use a multi game ticket and play multiple games.
O
Odds: each casino game has its own odds for particular outcomes to happen. In Keno the odds are the chances that a number will be drawn. Each number has an equal chance of being drawn, which is represented with the odds.
P
Pattern: a pattern is formed when a group of numbers has been marked in the form of a straight line, diagonal line etc.
Progressive Keno: this is a Keno variation where players can compete for a progressive jackpot amount that increases with each bet they make.
R
Random Number Generator (RNG): the RNG is a technology used in today's gambling games with which the house ensures that all outcomes in the games are random. It is a standard part of the gambling industry.
S
Split Ticket: with a split ticket you can play more than one game on just one ticket. The numbers are grouped to distinguish the games from each other. In a split ticket you cannot repeat the same number in two groups.
Spot: a spot in a Keno ticket is a simply number marked on it. This is one of the Keno terms that were originally used in the past.
T
Top-Bottom Ticket: this ticket is similar to the left-right ticket, and instead of betting on a vertical half, here you bet on a horizontal half, which means you bet that all the numbers on the top or bottom half will be drawn.
YOU MIGHT BE ALSO BE INTERESTED IN THESE:
RELATED NEWS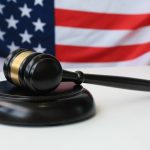 New Jersey Gambling License Renewal Deadline Approaching [...]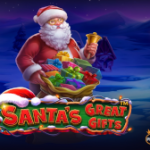 Get Ready for Christmas With Santas Great Gifts by Pragmatic Play [...]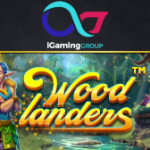 Explore a Fairy Forest in the Woodlanders Slot by Betsoft [...]
YOU MIGHT ALSO BE INTERESTED IN THESE POPULAR PAGES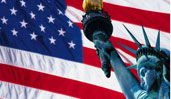 BEST US CASINOS
ONLINE CASINO KENO RESOURCES

STRATEGY
Playing with a strategy can make a difference.

GLOSSARY
List of popular terms used in Keno.
RULES
Any serious player will know the rules first.

HISTORY
Keno has an interesting history. Read more.

TIPS
Our top expert tips will help you.
BACK TO TOP