Keno Rules – Learn How to Play Keno
Keno is a simple game of pure luck, and is actually more of a lottery game, than classic casino gambling game. In Keno players have to choose a set of numbers that they feel will come out, and the only thing they can do is hope that their numbers will be drawn at random. The game can be played live at gambling or other venues, or it can be played in electronic form, mostly online. In the land-based version players have to use pen and paper in order to mark the numbers, while in online keno everything is automated. Another form of playing is video keno, where players use a touch screen to mark their tickets.
Since Keno is a game of luck, you cannot hope for odds as favorable as in other casino games. Besides being part of today's modern land-based and online casinos, Keno is offered in different lottery competitions too. As opposed to many casino games that were invented either in Europe or North America, this game originates from China. It is believed that the popularity of this game across China helped in raising money for the building of the Great Wall.
The game was brought to America in the 19th century by Chinese people that fled China in search for a better life in the New World, and the first time this game become popular was in Houston. The great thing is that online casinos offer Keno for mobile play too, and when we consider the number of people that have Smartphones nowadays, this is great news for them.
Keno Rules
Although it is a simple lottery game where you need to wait for the numbers to come up and mark them in your ticket if a number you have choose has been drawn, Keno has a set of rules by which both the players and the casino establishment need to adhere:
The player selects numbers on the ticket (paper ticket or online) that range from 1 to 80.
Usually the player has to pick between 2 and 10 numbers, while in some cases Keno games go up to 15.
20 out of 80 balls are drawn.
The payout is formed based on the number of picks that the player hits and the payout table. When a number has been drawn that was picked by the player that is called a 'hit' or a 'catch'.
You will be offered a range of bet sizes to choose from for each round of drawing.
You can play give games in a row with your selected numbers.
The house edge for Keno at online casinos usually ranges around 96%.
The more hits you make the higher is the payout.
The Basics of Keno
Objective of the Game
If you want better payouts for Keno, focus on playing online Keno at online casinos instead of land-based Keno. In online Keno you can control the pace of the game and can access online beginner's information at any time. The objective is simple. You have to select up to 10 numbers that you think will be drawn and it is essentially the same concept as any lottery game.
How to Start
All of the Keno games work the same way. First, you select your bet size. Online Keno games have a variety of bet sizes. Then you have to select the coin size with which your win is multiplied. After you have set your wager, you can proceed with the numbers.
Selecting Your Numbers
As said previously, most Keno games allow you to choose up to 10 numbers, while there are cases where you can select up to 15. The total range of numbers from which you can pick is 80. The minimum you have to pick is at least 1 number. You can decide how many numbers you want to select by viewing the pay table where payout information is indicated according to the range of numbers you have picked. If you hit all of the numbers you have picked, you can hope for the highest payout possible. Once you are in the game, you can pick the numbers by clicking on them (considering you are playing online Keno), and if you want to deselect a particular number, just click on it again. If you want to randomly choose your numbers, you can use the auto pick option, provided that the Keno version has one.
The Draw
Once you have specified your wager and you have selected your potentially winning numbers, you can start the drawing. You will have two options to choose from: you can play the same numbers five rounds in a row, or you can play just one round. At some Keno games, you can play the same numbers even 10 rounds in a row. Also, if you want to deselect all of the selected numbers, you can use the 'clear' button, and start selecting all over again. The game may have an option where you can speed up the pace of the game and thus be able to play more rounds in a very short space of time.
Once the numbers have been drawn, the game will display the payout for your combination of numbers provided that you have won. The winnings will automatically be credited to your casino account, and you can proceed with another round.
Keno Odds
The odds and probabilities of a Keno game never change. You can play online Keno at different online casinos, but as long as 20 numbers are drawn and the game offers a maximum of 80 numbers, the probabilities will remain identical with any Keno game. Every number has 1 in 80 chance to be drawn. The worst odds you can get is playing Keno at land-based casinos, where the house edge goes as low as 20%, making it one of the casino games that are least worthwhile to spend your money on. However, although online Keno has still a worse house edge compared to the other games, it is definitely much more favorable than playing at land-based casinos, averaging up to a maximum of 96%, which can be pretty decent.
Keno Variations
Keno is a simple game, but that hasn't stopped software providers of casino games to develop interesting variations. One of them is Caveman Keno by IGT. The concept is the same only that it varies in the theme, as suggested by the name, and in some smaller details, like the fact that the computer will draw 3 numbers which will be marked with dinosaur egg, which will then serve as multipliers.
Another interesting variation was Progressive Keno by Cryptologic, which is no longer available at any online casino. Instead, there is Megaball, a lottery game inspired by Keno, which can be found at Playtech casinos.
Power Keno has a very nice feature, if the first drawn number in the game is your pick, your potential win is multiplied by four. The same is with Super Keno. There other interesting variations too that run on the same principle of regular Keno only with small added details as in the ones that we mentioned here.
A Simple But Effective Strategy to Use for Keno
If you have decided to play Keno, you do not need follow some complicated strategy and to use any skills, as you have probably realized by now. Actually, you will need one skill, and that is your reason to choose the right online casino and the right Keno game, and you can do that by looking at particular information, such as the overall payouts of the online casino and the payouts specifically for the game. Then, see which set of pick offers the best return, whether it is picking 5, 6, 7, 8 or whatever number of picks. Another advice that we can give you, is to first try the game in free play (or practice) mode. Online casinos offer their games for practice and for free, so it would be nice if you could first feel the nature of the game without spending money. Limit yourself to few games daily and spend only up to $3 per ticket. This is the best strategy you can get for a game like Keno that is lottery based.
Summary
Keno is probably the oldest game used by casinos to entertain their guests. It is believed that it was invented 2 000 years ago, and it's incredible how it remained until today to be played at some of the world's best known Vegas casinos, as well as online casinos. We recommend playing online, not just for the better payouts, but also because you can play it from the comfort of your home.
Useful Keno Glossary
– Combination ticket: this is a single Keno ticket with several wagers on it. With this kind of ticket you can combine several numbers in order to form combinations with the same numbers. For example, you choose three sets of range of numbers (first set: 6, 7, 8, 9; second set: 15, 16, 17, 18; third set: 49, 50, 51, 52) and mix them in different combination in order to form spots.
– Spots: spots are the numbers that you have marked on a Keno ticket.
– Quick pick: usually found at video and online keno, and is used if you want the computer to randomly assign you numbers.
– Way ticket: a way ticket is something like several tickets in one. It is used to maximize your chances of winning with just one round of drawing.
Check out our Glossary for Keno section for a more extensive list of common Keno terms and phrases.
YOU MIGHT BE ALSO BE INTERESTED IN THESE:
RELATED NEWS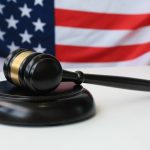 New Jersey Gambling License Renewal Deadline Approaching [...]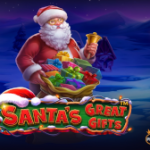 Get Ready for Christmas With Santas Great Gifts by Pragmatic Play [...]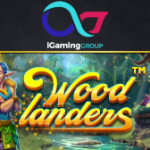 Explore a Fairy Forest in the Woodlanders Slot by Betsoft [...]
YOU MIGHT ALSO BE INTERESTED IN THESE POPULAR PAGES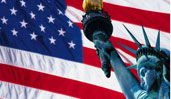 BEST US CASINOS
ONLINE CASINO KENO RESOURCES

STRATEGY
Playing with a strategy can make a difference.

GLOSSARY
List of popular terms used in Keno.
RULES
Any serious player will know the rules first.

HISTORY
Keno has an interesting history. Read more.

TIPS
Our top expert tips will help you.
BACK TO TOP