Top Seven Tips for Keno Players
Keno is a popular lottery-style game of chance that offers hefty payouts and nice jackpots if lady luck is on your side. The game can be played at both land based and online casinos. Players, however, prefer to play the game on the Internet mainly because online casinos offer better payout percentages of their games than their land based counterparts. Since the game is based on luck, there is no proven keno strategy that can make you a winner. However, there are certain keno strategy tips that can help you better your chances of winning.
1. Set Yourself a Bankroll
Set a limited amount you are willing to lose while playing Keno, but make sure it is large enough to get you though a couple of rounds. If you want to boost your bankroll it is advisable to claim casino bonuses, especially sign up bonuses you can use to double your initial amount and spend it playing Keno. As a game of luck, Keno usually counts 100% toward meeting the terms and conditions of a casino bonus, especially its wagering requirement.
2. Know the Game and Its Variants
The outcome of a game of Keno is determined by the random number generator that randomly selects numbers. Therefore, there are no particular betting strategies you can use to affect the outcome. In addition, Keno has a couple of variants like Jackpot Keno, Instant Keno, Klub Keno, Krazy Keno etc. Choose a Keno variant with lower house edge or a variant with bonus feature that can double your winning amount.
3. Pick Your Lucky Numbers
The numbers are chosen purely randomly, so there is no such thing as the best and the worst numbers in Keno. Therefore, pick the ones that seem lucky to you. They may be your birthday date, phone numbers, numbers that came to your dream etc. The chances of your chosen number being drawn are the same each time a number comes up.
4. Pick Only a Few Numbers
In most Keno variants, you can choose up to 10 numbers. However, it is advisable to pick 5 or 6 numbers because the odds of winning go down as you select more numbers. Keno players usually pick more numbers believing that their chances will improve this way which is not true. To maximize your chances, you should select only a few numbers.
5. Patterns Don't Match
Many Keno players don't want to group numbers and create patterns because they believe that the patters won't be drawn. The truth is, choosing the numbers from 1 to 7 gives you the same chance of winning as if you choose numbers like '17, 8, 19, 78, 7'. Both types of patterns can come up any time.
6. Accept the Risks and the Odds
While playing casino games of chance like Keno, there is always the possibility of winning and losing. That is why Keno players should play with a sportsman's spirit and accept their losses along with their wins in a positive manner. Instead of losing their heads when they are on a losing streak, they should stay positive and quit playing or come back later.
7. Claim Your Winnings
Withdraw everything that you win which is above your set bankroll and consider the win as a bonus. For example, if your bankroll is $200 and you win $100, cash out the extra $100 and continue playing with your original $200. Don't get tempted into betting the extra $100 you have won. This way you can save some money and have bankroll for future games of Keno.
YOU MIGHT BE ALSO BE INTERESTED IN THESE:
RELATED NEWS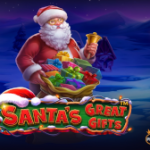 Get Ready for Christmas With Santas Great Gifts by Pragmatic Play [...]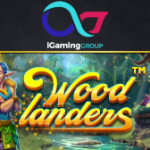 Explore a Fairy Forest in the Woodlanders Slot by Betsoft [...]
NetEnt Launches Superstars Slot With Crossover Characters [...]
YOU MIGHT ALSO BE INTERESTED IN THESE POPULAR PAGES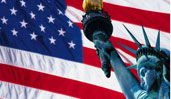 BEST US CASINOS
ONLINE CASINO KENO RESOURCES

STRATEGY
Playing with a strategy can make a difference.

GLOSSARY
List of popular terms used in Keno.
RULES
Any serious player will know the rules first.

HISTORY
Keno has an interesting history. Read more.

TIPS
Our top expert tips will help you.
BACK TO TOP