Mobile Keno
Similar to lottery, Keno is a game of pure chance were players cannot influence the outcome of the game at all. They just need to select up to 20 numbers out of 80 and wait for them to be drawn. The concept is as simple as it can get, and is based on just accurate predictions. The winnings from Keno are not that big as they would be from other games, and usually it's proportional to what you bet, but it's a relaxing and thoughtless game nevertheless.
How to Play Keno on Your Mobile Phone
First of all you need have a stable internet connection. Second, you need to select an online casino that offers mobile gaming (see below for our recommendations). If the online casino has mobile gaming section it is most likely that it supports Android, iOS, Windows or Blackberry devices, as well as older mobile devices that don't use operating systems.
So, when you've found your preferred casino for playing mobile Keno, all you will need to do is install the appropriate app for your mobile device posted by the casino, or to look for a link to a mobile casino site. A mobile casino app may come with all the games offered for mobile gaming or alternatively you will be able to install individual games only, such as Keno.
Do's and Don'ts When Playing Mobile Keno for Real Money
Although Keno is just a game of chance, there are still some aspects to follow to have a good Keno night. Here are some that can help you win more:
Start small and move on to bigger bet amounts until you got the hang of the game. After that you can even go for the jackpot, but don't bet large sums in the first couple of rounds.
If you are determined to win you can come a long way, just stick to your numbers and eventually they will be called out.
There are no patterns in selecting numbers, just pick whatever you feel like picking because numbers are drawn at random.
The more numbers you select, the bigger the potential win, but make sure to select between 7 and 11 numbers because you need only 3 matches to break even.
Mobile Keno from Microgaming Software Maker
You can choose up to 15 numbers when playing Keno from Microgaming and the maximum payout for hitting 15 numbers is 10,000 coins. The bet amounts range from one dollar to ten dollars. There are two online casinos that offer Keno from Microgaming, which are worth your money: All Slots Casino and 32 RedCasino. All Slots Casino even offers $5 free for mobile play, and additional $500 in welcome package if you begin depositing.
32 Red Casino on the other hand offers £32 for every £20 deposited, and the maximum amount you can get is £160. There is nothing better than winning at a casino game like Keno with free money from the house. Also, every Friday 32 Red gives out between 5 and 500 free chips to a select number of mobile players.
YOU MIGHT BE ALSO BE INTERESTED IN THESE:
RELATED NEWS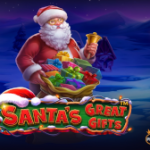 Get Ready for Christmas With Santas Great Gifts by Pragmatic Play [...]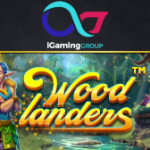 Explore a Fairy Forest in the Woodlanders Slot by Betsoft [...]
NetEnt Launches Superstars Slot With Crossover Characters [...]
YOU MIGHT ALSO BE INTERESTED IN THESE POPULAR PAGES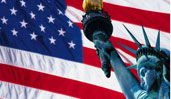 BEST US CASINOS
ONLINE CASINO KENO RESOURCES

STRATEGY
Playing with a strategy can make a difference.

GLOSSARY
List of popular terms used in Keno.
RULES
Any serious player will know the rules first.

HISTORY
Keno has an interesting history. Read more.

TIPS
Our top expert tips will help you.
BACK TO TOP