European Baccarat
In most cases the default baccarat game offered at online casinos is American baccarat, however, there are many other variations, among which is European Baccarat. They all have different names, different rules that make them unique, but all of them have the same object, and that is to get a hand total as closest to 9, which is the highest value.
The differences that distinguish baccarat variations from one another, including European Baccarat, generally concern the role of the banker and the rules of when to draw a third card. Also, some casinos may have smaller commission on the banker bet, and the tie bet payout may vary.
What Makes European Baccarat Different from Other Variations?
European Baccarat is mainly compared with American Baccarat, but it is very close to variations as Chemin de Fer and Baccarat Banque. Nevertheless, European Baccarat has couple of key differences. For example, the player is allowed to stand on a hand total of 5. Another feature is that the banker is given the option to draw a third card.
Also, the casino is the one that funds the banker hand. For example, the banker has funds of $1,300, which means that if one player wants to make a $600 bet on the banker, a second player can bet the rest $700. If a player wants to cover the entire banker bet, he has to say "banco", and the entire bet will be his. The commission for the banker bet can vary between four and five percent, which is charged only if it is a winning bet.
House Edge and Rules
European Baccarat has the same house edge as other baccarat variations, usually ranging from 1.06 to 1.17% for the player hand, depending on the casino and the number of decks, while the banker bet can range from 1.24 to 1.36%. Depending on the payout odds, the house edge for the tie bet can range from 4 to 14.44%.
The rules are practically the same as in other variations, such as the card values, except in the aspects mentioned in the previous paragraph, like standing on a hand total of 5, the ability for the dealer to draw a third card etc.
European Baccarat Playing Tips
Many people think that keeping a score of the cards on a piece of paper will help them recognize a pattern and thus help themselves in making better decisions. However, this can help you very little, since casinos use 6 to 8 decks, so it is really hard to keep the score accurately. Others think that using betting systems will help them too, but that too is just a waste of time, because baccarat is mainly based on luck, instead of skill. So:
Set your betting limit, set your bankroll and don't exceed it. Always be aware of the amounts that you spend.
Don't include the money won in your bankroll. Set them aside and let them be your profit, not your wagering money.
Always bet on the player or banker hand because of the lower house edge, and avoid the tie bet.
Try to find a casino with a lower commission on the banker bet.
Choose a game with fewer decks to increase your winning potential.
Summary
This baccarat variation is basically a combination of the baccarat versions played in America and France. The game is appealing to the majority of baccarat gamblers, especially at online casinos and players have the chance to taste the excitement of playing baccarat in a slightly altered and unique way.
YOU MIGHT BE ALSO BE INTERESTED IN THESE:
RELATED NEWS
Jungle Jim, Microgaming's Most Iconic Slots Character, to Embark on a New Desert Adventure [...]
Playtech's Space Digger Brings a Unique Game Feature [...]
Microgaming's Progressive Jackpot Pays over €89 Million from January to June 2019 [...]
YOU MIGHT ALSO BE INTERESTED IN THESE POPULAR PAGES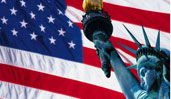 BEST US CASINOS
ONLINE CASINO BACCARAT RESOURCES

STRATEGY
Using a good strategy can be successful.

GLOSSARY
Get familiarized with the common terms & phrases.
RULES
Knowing the rules before is a must.

HISTORY
Check out the interesting history of baccarat.

TIPS
Check out our online baccarat tips.
GAME REVIEWS
Most popular casino games today reviewed by us.
BACK TO TOP