Top Seven Tips for Baccarat Players
Baccarat is a well-known casino card game. In the early days it was very popular in land based casinos, and thanks to technological advancements, the game can also be played on the Internet at online casinos as well as on the go at mobile casinos. Although Baccarat is based on pure luck, you can find good strategy tips that will help you boost your chances of winning. By following these tips you might also avoid losing your playing bankroll.
1. Know the Rules
Baccarat is a casino game of luck that is played with a couple of decks of playing cards. Players can make three types of bets: bet on the player, bet on the banker and bet on tie. The banker and player are dealt two cards. Hands are ranked according to the right-most digit of their total sum. For example, if a hand is comprised of a 7 and 6, it is values as 3. Knowing the rules of baccarat is one way to be successful in this game and win big payouts. This allows you to play the games properly and know whether the rules are being followed.
2. Play with Fewer Decks
Baccarat is usually played with 6 or 8 decks of cards that are shuffled together. Quite often it is played with 8 decks, but it is favorable to play the game with six decks. As far as the odds go, the fewer decks the better the chances. In other words, the odds are in your favor if you play baccarat with less than eight decks.
3. Know When to Draw
If you and the banker have a hand that totals 8 or 9, no additional cards are drawn. However, if you have a total of 0-5, you have to draw another card. In addition, you stand if your initial total is 6 or 7. You cannot stand on a 4 or draw cards on a 6. Knowing when to draw can help you in your overall baccarat game play.
4. Try Optimal Strategy
The optimal strategy for baccarat is quite simple. There are no strategy choices when to hit or stand. You only have to place a bet and wait for the dealer to flip the cards. Whether or not you won the bet is immediately revealed. However, players should know the house edges of each type of bet. For example, the bets on the banker have slightly lower house edge than the bets on the player. Therefore, the optimal strategy is to bet on the banker.
5. Don't Place Bets on Tie
As already mentioned, in Baccarat players can bet on the banker, on the player and on tie. The house edge of the player bets is 1.24%, while the house edge of the banker bets is 1.06%. Bets on tie have a house edge of over 14%. Therefore, it is always advisable to avoid bets on tie.
6. Money Management
You should manage your bankroll on every bet you make. This will tell you how long you can play and the odds of you winning. If you bet a lot of money on a single bet, you will run out of money fast. However, if you take the time to manage your money, you will be able to prolong your game and potentially win more money.
7. Know Your Limits
You should know your spending limits. By planning how much you are going to spend playing Baccarat, you will know how much you can afford losing. Furthermore, you should know when to stop betting specially if you running out of money. If you are on a losing streak, you should control yourself and stop playing.
YOU MIGHT BE ALSO BE INTERESTED IN THESE:
RELATED NEWS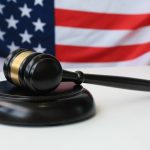 New Jersey Gambling License Renewal Deadline Approaching [...]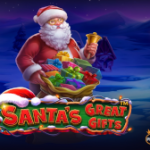 Get Ready for Christmas With Santas Great Gifts by Pragmatic Play [...]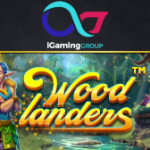 Explore a Fairy Forest in the Woodlanders Slot by Betsoft [...]
YOU MIGHT ALSO BE INTERESTED IN THESE POPULAR PAGES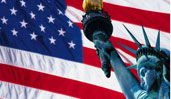 BEST US CASINOS
ONLINE CASINO BACCARAT RESOURCES

STRATEGY
Using a good strategy can be successful.

GLOSSARY
Get familiarized with the common terms & phrases.
RULES
Knowing the rules before is a must.

HISTORY
Check out the interesting history of baccarat.

TIPS
Check out our online baccarat tips.
GAME REVIEWS
Most popular casino games today reviewed by us.
BACK TO TOP