Baccarat Glossary
Baccarat is a game that is very easy to learn and play. It is a French card game that was invented several centuries ago in France in the fifteenth century under the influence of an Italian game and due to that you can expect many French words in this glossary. Naturally, it is very popular game there. In the 20th century Baccarat grew increasingly popular among the elite because of the high roller character of the game and soon received even cinematographic exposure by appearing in a James Bond movie. (Read our History of Baccarat section to learn more about its history.)
This glossary contains very basic and essential terms that can help you play the game better and with more ease. The terms mainly describe baccarat hands, combinations, slang terms that are used by the dealer and the players at the baccarat table, etc. We have tried to include brief explanations that are easy to understand for you to be able to learn them and thus become a better player.
Read through the glossary carefully and refer to it freely every day as much as you can until you have learned all the terms.
B
Baccarat: although it is supposed to be a French game, the name of the game is actually of Italian origin coming from the word 'baccara', which means zero. When you have a hand with cards that are valued ten you have baccarat hand which has a total value of zero. (Find more detailed information about Baccarat here.)
Baccarat Banque: another popular baccarat variation next to Chemin de Fer and Punto Banco. Here three decks of cards are mostly used. (Find more detailed information about Baccarat en Banque here.)
Banco: this is a Spanish word that is used to refer to the banker, or a word that is used by a player to indicate that he wants to put all of his money in one wager.
Banker Bet: this is one of the two primary bets in baccarat, and it is when you bet on the banker hand. The other bet is the player bet and the third and the least likely bet is a tie bet. This bet is very difficult to make but pays more than the other two.
Banker's Rule: the bankers rule is a bit more extensive rule that cannot be described here with just a sentence or two. The banker's rule mandates how the dealer will act with his hand in cases of different hand totals.
Bankroll: the amount of money or chops that each player has designated for playing at a baccarat table.
Burn: before the cards are dealt, the card on the top of the deck is discarded and is called 'burn'.
C
Callman: this is another word for the dealer because he calls the bets and runs the game.
Carte: when you are playing Baccarat in France, you have to say 'carte' in order for the dealer to give you an additional card.
Chemin De Fer: this is a variation of baccarat that is mainly played in Europe and France, but Latin America too. This is supposed to be the initial version of baccarat where only 6 decks are used. (Find more detailed information about Chemin de Fer here.)
Cheval: this is an old version of baccarat played in France, where you have the chance to play two hands at the same time.
Coup: a round of baccarat in France is called a coup.
Croupier: this is a French word that refers to the dealer. This word is used in roulette too for the person that spins the wheel and manages the table.
D
Dealer: the person that deals the cards and runs the entire game.
Down Card: every card that is dealt faced down is called a 'down card'.
E
EZ Baccarat: this is a variation that imposes no commission. Another difference is that the banker bet doesn't pay 19 to 20 like in standard baccarat, but 1 to 1. If the banker wins with a hand total value of 7 using three cards, the bet is a push.
F
Face Cards: a simple explanation would be that these are the cards that have faces on them i.e. king, jack and queen.
H
High Roller: the game of baccarat is known to attract many high rollers and high roller bets. A high roller is a term used to describe a player that makes large bets that a regular player will not and cannot make. (Find more detailed information about High Roller Baccarat here.)
House Edge: a casino's advantage in each game is called a 'house edge'. This edge actually represents a small portion of all bets that go to the casino and in baccarat the house edge is around one percent. The rest of the 99 percent is supposed to return to the dealer on long run.
L
Ladderman: the person that supervises the baccarat table is called the 'ladderman'.
Le Grande: a natural hand with the total value of nine is the highest ranking hand in baccarat. 'Le Grand' is a French word used to refer to a natural nine. A natural nine is when you have a hand total of nine with just two cards.
Le Petite: a term that refers to a natural eight, which is the second best hand value that you can have in Baccarat. Here too for the hand to be considered a natural you need only two cards.
M
Midi Punto: this is a smaller version of baccarat, and is characterized with the fact that it is played on a smaller table with just one croupier.
Mini Baccarat: mini baccarat is a game that accommodates fewer players and in which a much smaller table is used for playing. Mini baccarat tables can be found on the main casino floor and it is a game that offers less risk than normal baccarat. (Find more detailed information about Mini Baccarat here.)
Mini Punto: this is another smaller version of baccarat and is characterized with the fact that the table has the dimensions of a blackjack table. Here the bet limits are smaller.
Monkey: in baccarat a ten or a face card is called 'monkey'.
Muck: all eight decks that are used in a Baccarat game are called 'muck'.
N
Natural: a word used to describe a hand with a total value of eight or nine that is made up of only two cards. This word is used in blackjack too to describe a natural blackjack of only two cards: an ace and a card valued ten.
P
Palette: in land-based casinos the person that runs the table uses a wood tool that is very flat and wide and is used to scoop all the cards from the table and move them somewhere else.
Player Bet: the second of the two primary bets made in Baccarat. With this bet you guess that the player will come out as a winner.
Player Hand: simply put this is the hand that the player receives and is used to beat the dealer's hand.
Player's Rule: this rule regulates how the player has to act when he has a hand value between zero and five. In such cases he is required to draw another card. If the hand value is at least 6, he has to stand.
Punto: the Spanish word for the player in Baccarat. See Banco.
Punto Banco: this baccarat variation is mainly played in Macau, the USA, Canada, the UK, Australia and Scandinavia. Although it usually referred simply as baccarat, it is a separate variation with small differences from the standard variation.
Push: in a case of a tie when both the dealer and the player cannot win another word to describe the situation is called a 'push' and in such a case the bets are 'pushed', which means your bet is returned to you.
Run: this is a side bet in some games of baccarat, which allows for the player to place five consecutive bets on the banker before they are even played.
S
Sabot: this is the French word used for the shoe.
Shills: land-based casinos use a person that has the task of attracting players at the baccarat table. This person is called 'shills'.
Shoe: the shoe is actually a box made of wood where all the cards in Baccarat are held, whether those that are waiting to be dealt or those already used.
Standoff: this is another word used for a tie. A tie situation is when the player and the dealer have the same hand values and thus no one wins or loses.
T
Tie Bet: this is the third bet in Baccarat. It is a bet made that no one will win (neither the player nor the bank). This bet is the least likely bet to be made by anyone and pays 8 to 1. These odds vary according to the number of decks used which is usually 8.
U
Up Card: 'up card' or a 'face up card' is a card that is faced down on the table and only the person that plays the hand can see it.
V
Vigorish: in baccarat bets made on the banker are charged with a commission of 5%. This commission is taken if the banker bet is won and is deducted from the win.
YOU MIGHT BE ALSO BE INTERESTED IN THESE:
RELATED NEWS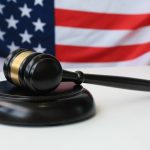 New Jersey Gambling License Renewal Deadline Approaching [...]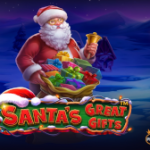 Get Ready for Christmas With Santas Great Gifts by Pragmatic Play [...]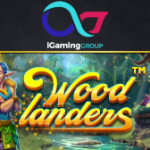 Explore a Fairy Forest in the Woodlanders Slot by Betsoft [...]
YOU MIGHT ALSO BE INTERESTED IN THESE POPULAR PAGES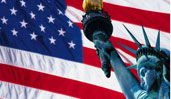 BEST US CASINOS
ONLINE CASINO BACCARAT RESOURCES

STRATEGY
Using a good strategy can be successful.

GLOSSARY
Get familiarized with the common terms & phrases.
RULES
Knowing the rules before is a must.

HISTORY
Check out the interesting history of baccarat.

TIPS
Check out our online baccarat tips.
GAME REVIEWS
Most popular casino games today reviewed by us.
BACK TO TOP