Blackjack Surrender
Among the many variants of blackjack is Blackjack Surrender. As the name implies, players can surrender a hand or, in other words, they can give up a hand if they feel like they will lose. If you surrender, you will give up half of your original bet, but it is a fair deal if you feel you have no chance of winning. Detailed rules of Blackjack Surrender are explained below. Read on to learn some winning tips and hits and how to increase your chances of winning. In addition, sign up with the recommended online casinos where you can safely play the game.
Blackjack Surrender Rules
Most of the general rules apply to Blackjack Surrender. An Ace counts as either 1 or 11, all face cards count as 10, while the others cards have their value shown. If the first two cards are a Ten and an Ace you get blackjack and you win 1.5 times your bet. Make sure not to "bust" or go over 21.
Number of Decks
The blackjack variant can be played with a couple of decks of cards. The most common situation is with 4 decks of playing cards. The decks are reshuffled before each gaming session.
Splitting Rules
Players are allowed to split a hand and create a total of three hands. They can also split a pair of Aces and only one card is dealt of each Ace. Re-splitting Aces is not allowed. If you split a pair of Aces and then you are dealt a 10-valued card, the hand is classed as 21 hand, not blackjack.
Surrender Rules
Players can surrender a hand after the dealer has peeked for blackjack and they will lose half of their bet.
Doubling Down Rules
Players are allowed to Double Down any two cards. They can also double after they have split a hand.
Dealer Play
The dealer hits on soft 17. Blackjack Surrender is a hole card or "peek" game, so the dealer checks for blackjack if he has an Ace or a 10-valued card. If the dealer has blackjack, he/she shows his hand and the game ends.
Payouts and House Edge
Blackjack is paid 3 to 2, while Insurance bets are paid 2 to 1. When played with four decks, the house advantage of Blackjack Surrender is 0.49%.
Blackjack Surrender Hints & Tips
If you are new to the game, grab a strategy card which will show you the type of moves you should make. It is also advisable to practice skills and strategies in free format. The following are a few tips for Blackjack Surrender:
–        If you have a pair of 8s or a 17 hand and the dealer has an Ace, surrender your hand.
–        If you have 15 and the dealer has a 10 or an Ace, give up your hand.
–        Regardless of what the dealer has, if you have 5, 6, 7 or an 8 hit your hand.
–        If both you and the dealer are holding an Ace, you should Double Down.
Where Can I Play Blackjack Surrender Online?
There are many online casinos where you can play Blackjack Surrender. A bigger problem is to find a safe, reputable, reliable and trustworthy casino where you can get high quality service and gaming. The multiple-software powered Bet365 Casino has been in the business for a long time and knows what players want. Among the many games it offers is Blackjack Surrender. The blackjack variant can also be played at EuroGrand Casino powered by Playtech software. The casino has been online since 2006 and has quite a reputation in the online gaming industry.
YOU MIGHT BE ALSO BE INTERESTED IN THESE:
RELATED NEWS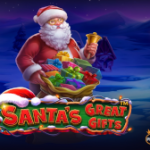 Get Ready for Christmas With Santas Great Gifts by Pragmatic Play [...]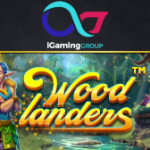 Explore a Fairy Forest in the Woodlanders Slot by Betsoft [...]
NetEnt Launches Superstars Slot With Crossover Characters [...]
YOU MIGHT ALSO BE INTERESTED IN THESE POPULAR PAGES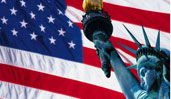 BEST US CASINOS
ONLINE CASINO BLACKJACK RESOURCES

STRATEGY
Use this easy strategy to get started playing.

GLOSSARY
Terms like "hit", "stand" and more explained.
RULES
The rules of BJ are quite easy to pick up.

HISTORY
The history of BJ is very interesting. Read more.

TIPS
Check out our online blackjack tips.
GAME REVIEWS
Learn more detailed info about hot casino games.
BACK TO TOP