Blackjack Glossary
The purpose of a blackjack glossary is to give the players insight into some basic and commonly popular terms that they may already know, but never got around to discover their true meaning and purpose. When future gamblers want to enter the gambling world, a glossary of terms is essential tool no matter at what level of experience they are at the moment.
The following terms are mostly associated only with Blackjack, while some may have in common with gambling in general too. Nevertheless, they are crucial to your understanding of the game. A better understanding of the vocabulary can help you become a fulfilled and complete player.
The following are the terms commonly associated with blackjack:
A
Action: this is a common terms used in gambling that is not related only to the game of blackjack. It is used to refer to the time and money that a player spends on wagering on his favorite casino game.
Active Player: in land-based and live dealer casinos players can occupy a blackjack table and not play for a couple of hands. These players are called inactive players. A player on the other hand that is playing the round is an 'active player'.
B
Back Counting: this is related to counting cards in blackjack. Back counting is when a player is standing next to a blackjack table and counts the cards until he sees that they are favorable at the moment after which he engages into playing.
Banker: the person that sort of controls the game. Also, a term used to refer to the dealer in games where players play against the house or to the player in games where the role of the banker can be assumed by players.
Bankroll: the total wagering money that the player intends to spend on casino games.
Bet Spread: if the game has a maximum bet limit of $100 while the minimum is $1, the ratio between those two limits is the bet spread, which in this case would be 100:1.
Bet Limit: the maximum or minimum amount of money that you can wager with a single bet on a casino game.
Bust: if your hand value in blackjack is over 21, then your hand is a 'bust' and your bet is lost to the house.
C
Card Counting: a technique that people with extraordinary mathematical skills use to keep track of all cards that have been played in the game.
Card Value: each card in blackjack has a value assigned, and that value is indicated by the number found on the card. To form a blackjack hand the values of all cards in the hand are added to form the total hand value.
Cashier: the place where players can convert their chips into money i.e. the place where they can make cash outs in the case of online casinos.
Chips: tokens used for gambling in casinos which can be redeemed for money.
Comp Points: points that you earn by wagering on casino games also called 'loyalty points'.
Counter: a blackjack player that counts cards. This technique is not welcomed at land-based casinos and we've seen operators banning players from their premises because of card counting.
D
Deal: a button in online blackjack games with which you can start the round by initiating the dealing of cards.
Dealer: the person that deals the cards in card games.
Discard Tray: in land-based casinos the dealer uses a tray called the 'discard tray' to dispose of all the cards that have been already used in the game.
Double: when you need one more card in a blackjack hand and you are sure that it will be a favorable hand that can win you the bet, you can press the 'double' button to double your original bet. After doubling you cannot request more cards.
E
Edge: when a player has an advantage over another player, or in the case of blackjack, against his opponent, the dealer.
Even Money: this is a term used for a payout of 1 to 1. Wager a dollar, you will win a dollar.
F
Face Cards: the three types of cards with faces, king, queen and jack.
Face Up Card: when the dealer starts dealing in blackjack, the first card that he deals to himself is faced up, and is called a 'face up card'. The second card is faced down and cannot be viewed by the player.
First Base: in land-based casinos the first spot next to the dealer on the far left of him is called 'first based'. This is the first player that receives cards when they are dealt.
Flat Betting: successive betting in equal and same amounts. In flat betting the bets are always the same and don't vary.
G
Get Down: making a bet on a casino game.
Going Down: to suffer a losing streak.
Grinder: players that bet small amounts of money are called 'grinders'.
H
Hand: the cards that a player holds in card games form a 'hand'.
Hard Hand: a blackjack hand with a total value of 11, but without an ace. If it has an ace, then the ace is counted as one.
Hit: a command used to indicate to the dealer that you want an additional card for your hand.
Hole Card: a card in any card game that is faced down. In blackjack, one of the dealer's cards is a hole card.
House: the casino or the establishment that organizes the gambling.
I
Insurance: one of the common blackjack side bets, which is offered when the dealer's face up card in his first two cards is an ace. If you make the bet and the dealer's hand turns out to be a blackjack, you get half of your bet back.
L
Surrender: an option given in the Blackjack Surrender variation where you can surrender if you have a bad hand and only half of your bet is lost.
Longshot: a gambler considered underdog to the extreme.
Loyalty Points: points that you earn with each wagering. See also 'comp points'.
N
Natural Blackjack: a blackjack hand consisted of only two cards: a card with the value of ten and an ace.
O
Odds: the difference between the amount that you are paid for a win, and the bet amount is the ration called 'odds'.
P
Pat Hand: a hand with a total value of at least 17.
Payoff: the money given to a player as a win for his bet. It is also referred to as 'payout'.
Point Total: the total value of a hand in a card game.
Push: all ties in blackjack where there is no winner are called 'push'. A push happens when the dealer has a hand of identical point total as the player.
Q
Quarters: $25 chips.
R
Rank: the value of each card expressed with the number found on it. Hand containing cards of the same rank would be a hand that has four aces, four 2s, four 3s, four 4s etc.
Running Count: the total count of the value of all playing cards since the deck has been shuffled.
S
Session: the time period spent during wagering on a casino game.
Shark: a person who is an expert at card playing.
Shoe: the box used for holding the card decks. All cards are dealt by drawing them from the shoe. Shoes can hold up to 8 decks and are designed so that the dealer can draw one card at a time.
Short Stack: when a player's stack of chips is smaller than the rest of the players' stacks it is called a 'short stack'.
Shuffle: the mixing of cards so that they can be dealt randomly when the game starts.
Shuffling Machine: a device used in land-based casinos to automatically shuffle the cards from a single deck. It can shuffle only one deck at a time.
Soft Hand: a 'soft hand' in blackjack is a hand consisted of an ace and another card without exceeding the value of 21. In soft hands the ace is valued as 11.
Split: when a player has two identical first cards in his blackjack hand, he can use the 'split' option to split the cards into two separate hands and receive two additional cards in order to form the hands. Players are allowed to split up to 2 or 3 hands.
Spread Limit: when a player sets a range of bet amounts that he is going to make, the highest bet amount is the spread limit. The 'spread' are all the bet amounts between the highest and lowest bet limit.
Stand: when a player doesn't want to receive any more cards for his blackjack hand, he 'stands'.
Stiff Hand: a hand that is not considered pat and may bust if an additional card is added. Stiff hands are usually those that have a value between 12 and 16. Stiff hands have very low chance of winning.
Strategy: a preset thinking of how the player is going to play the hands and manage his money.
YOU MIGHT BE ALSO BE INTERESTED IN THESE:
RELATED NEWS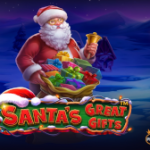 Get Ready for Christmas With Santas Great Gifts by Pragmatic Play [...]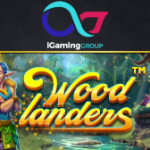 Explore a Fairy Forest in the Woodlanders Slot by Betsoft [...]
NetEnt Launches Superstars Slot With Crossover Characters [...]
YOU MIGHT ALSO BE INTERESTED IN THESE POPULAR PAGES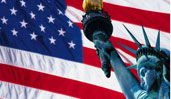 BEST US CASINOS
ONLINE CASINO BLACKJACK RESOURCES

STRATEGY
Use this easy strategy to get started playing.

GLOSSARY
Terms like "hit", "stand" and more explained.
RULES
The rules of BJ are quite easy to pick up.

HISTORY
The history of BJ is very interesting. Read more.

TIPS
Check out our online blackjack tips.
GAME REVIEWS
Learn more detailed info about hot casino games.
BACK TO TOP