The History of Blackjack
Americans have an odd way of naming games with words that have no relation to the game, which is the case with Blackjack. The more accurate name would be 21, which was exactly the name when the game was invented in Europe, though you will read below the reason behind the name of Blackjack. Nevertheless, it's a very iconic and cult word today, as is the game. It's probably the most widely played game across casinos due to the simple game play it offers, the lowest house edge of all casino games and on top of that, you have to use a skill, which is always a more fun way to gamble.
In The Beginning
At the very beginning, this game as we know it today was actually called "21", but in French. It is believed to be inspired by other card games that were played then, called "Fifteen" and "Seven and Half", but some historians believe that Blackjack was most likely based on a Spanish game called "Thirty One", which dates 6-7 centuries back, and at least a century before the other games. This was the oldest trace of Blackjack that historians could find. Although some have theories about a similar game played by the Romans that involved bricks with numbers on them.
After World War I, Brits called it Pontoon, which today is also offered in casinos, and is considered as a variation of blackjack with its own similar rules. Nevertheless, all of these games were played following the same concept: players needed to collect cards that form a total value as closest to a specified number, which today is 21. Blackjack's popularity across Europe was spurred probably because it was one of the rarest games then that involved using skills.
How It Spread
The most popular version of Blackjack that we play today was brought in North America by French colonists in the form of Vingt-et-Un, which means Twenty-one. It became popular across the Wild West in the 19th century when it was widely played by cowboys, but poker and craps still were more popular. It is known that at that time the game allowed for the dealer to double.
When Las Vegas became the capital of gambling in the 1930s, Blackjack began receiving more and more attention, and it was exactly then when the game actually became truly popular. It was still called just "21". The name that we know today established itself as the official name of the game when some casinos offered a bonus to players that hit blackjack with a black Jack and an Ace of spades, thus becoming known as Blackjack.
Modern Day Blackjack
Today Blackjack has inspired casino game developers to create lots of variations each with different twist making it even more exciting than usual. Some casinos even offer progressive blackjack where you can compete for a big progressive jackpot by placing a side bet next to your standard bet. There is a popular variation in which you can play with two hands at a time and be able to switch the top face-up cards in order to create stronger hand(s). There are plenty of other variations, each more interesting than the other.
Blackjack is one of those games whose low edge can be beaten relatively easy by using proper decisions. You can find plenty of resources online about playing Blackjack in the form of betting tips, betting strategies, allocation of bet sizes, progressive betting strategies and most important lots of opinions by experienced blackjack players. There is really no limit to your blackjack learning.
YOU MIGHT BE ALSO BE INTERESTED IN THESE:
RELATED NEWS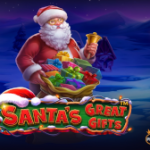 Get Ready for Christmas With Santas Great Gifts by Pragmatic Play [...]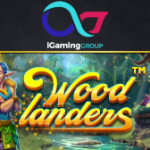 Explore a Fairy Forest in the Woodlanders Slot by Betsoft [...]
NetEnt Launches Superstars Slot With Crossover Characters [...]
YOU MIGHT ALSO BE INTERESTED IN THESE POPULAR PAGES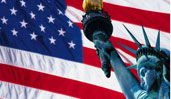 BEST US CASINOS
ONLINE CASINO BLACKJACK RESOURCES

STRATEGY
Use this easy strategy to get started playing.

GLOSSARY
Terms like "hit", "stand" and more explained.
RULES
The rules of BJ are quite easy to pick up.

HISTORY
The history of BJ is very interesting. Read more.

TIPS
Check out our online blackjack tips.
GAME REVIEWS
Learn more detailed info about hot casino games.
BACK TO TOP