Top Seven Tips for Blackjack Players
Blackjack, established in the early 17th century, is one of the most popular card games in the world of gambling. One of the biggest reasons for its popularity is that the game is not based on chance entirely, but skill and technique also play a good part. Blackjack is also available online at almost all online casinos and players can find strategies that would make their game play even easier. Read on to find out more about the best blackjack strategies you can use to increase your advantage over the house.
1. Use Optimal Strategy
Using basic or optimal strategy can really help you reduce the house edge in blackjack. However, make sure you use appropriate strategy for the particular blackjack variant you wish to play. On the internet you can find many blackjack strategy charts that can help you make the right choices based on the cards you have in front of you and the dealer's face-up card. It is advisable to practice them for free before you switch playing for real money.
2. Know the Difference between Soft and Hard Hands
If you are new to blackjack, you should learn the difference between soft and hard hands. A soft hand is comprised of an Ace and two possible total values. By contrast, a hard hand has only one total value. Having a soft hand is helpful mainly because the Ace can be counted as either 1 or 11, which helps prevent from going over 21. Knowing when you and the dealer have soft hands is very important for playing with optimal blackjack strategy.
3. Stand if the Dealer Has 4, 5 or 6 and You Have Over 11
This is a rule of a thumb in basic blackjack strategy and it is surprising how many people have taken it for granted. Many blackjack players decide to hit if they have a 12 or 13 even if the dealer is showing 4, 5 or 6. They forget that the dealer will have to draw another cards if he gets a 10 because he has to draw cards when holding 16 or below. Therefore, it is always advisable to hold your hand and wait for the dealer to go bust.
4. Know When to Split
If you are dealt two cards of the same value you can split cards. This may double your winnings, but the chances of losing are also doubled. It is never good to split 5s, 9s or 10s because your chances of beating the dealer are high. On the other hand, you should split 6s, 7s and 8s because your chances of winning are pretty low. A pair of Aces should also be split.
5. Know When to Double Down
Doubling down is placing another bet to the same original bet and it is done when you have an Ace or a ten-valued card which gives you a big chance of winning the bet. This type of bet can double your winnings, but the risk is also high.
6. Forget About Insurance
When the dealer has an Ace, you can place an insurance bet that pays 2:1. Even though it might sound better than losing your entire bet if the dealer has blackjack, you should avoid these types of bets because in the long run they are not profitable. In fact, insurance bets increase the house advantage which is not good.
7. Stay Away from Progressive Betting Systems
Progressive blackjack betting systems like doubling your bets after every loss should be avoided entirely. It is more likely that you will end up losing your entire bankroll instead of winning, so you should stay away from them, especially when you are on a losing streak.
YOU MIGHT BE ALSO BE INTERESTED IN THESE:
RELATED NEWS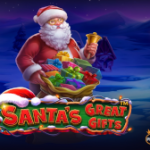 Get Ready for Christmas With Santas Great Gifts by Pragmatic Play [...]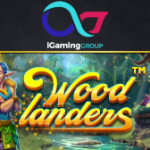 Explore a Fairy Forest in the Woodlanders Slot by Betsoft [...]
NetEnt Launches Superstars Slot With Crossover Characters [...]
YOU MIGHT ALSO BE INTERESTED IN THESE POPULAR PAGES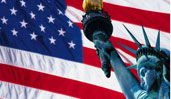 BEST US CASINOS
ONLINE CASINO BLACKJACK RESOURCES

STRATEGY
Use this easy strategy to get started playing.

GLOSSARY
Terms like "hit", "stand" and more explained.
RULES
The rules of BJ are quite easy to pick up.

HISTORY
The history of BJ is very interesting. Read more.

TIPS
Check out our online blackjack tips.
GAME REVIEWS
Learn more detailed info about hot casino games.
BACK TO TOP