European Blackjack
Every blackjack variation offers interesting and intense gambling action, and European Blackjack is one of them. It is one of the more popular variations in online casinos. It is very similar to standard blackjack, only that no second card is given to the dealer, not until the player has decided on his move at least. The one card given to the dealer is faced up.
It is called European Blackjack because it differs in certain aspects from standard blackjack, such as the rules, and because this version of blackjack is mostly played in Europe. Americans, as with everything else, always have their own versions of everything, including blackjack, which they named American Blackjack. It is believed that European Blackjack actually has retained some of the original blackjack rules, although it is considered more as a variation, and not the original.
How to Play European Blackjack?
As said above, the dealer receives only one card, while the player gets two cards. After the player has made his move (hit, stand, double or split), the dealer gets the second card. The goal is the same: you have to get as closest to 21 without exceeding it, and still need to have a better hand than the dealer.
The player has to place his wager before receiving his cards, and once he has done that his cards are dealt faced up. The dealer's card is also faced up. From here on the standard blackjack concept is applied: the hand closest to 21 wins.
European Blackjack vs. American Blackjack
We have noticed that European Blackjack doesn't give that much flexibility in terms of rules as American Blackjack does. For example, in European Blackjack players cannot surrender their bet, a feature which allows for them to return have of their bet back. Also, when players double down in European Blackjack, they can do so only if they have a hand total of 9, 10 or 11. In American Blackjack players can double down on any hand total. In European Blackjack the dealer must hit on soft 17, while in American he must stand on soft 17.
In the end, both variations offer unique situations and interesting challenges. Try something new if you haven't played European Blackjack, and who knows, maybe you will discover that the rules actually suit your playing style.
The Specific Rules of European Blackjack
–        Six decks are used.
–        The dealer stands on all soft 17s.
–        You can double down only on hand totals of 9, 10 and 11.
–        Splitting is allowed up to three hands.
–        Surrender is not allowed.
–        If you split two aces, you will receive only one card.
–        Re-splitting of aces is not allowed.
–        If you receive a card with the value of ten after splitting aces, your hand will not be considered as a blackjack.
–        Natural blackjack pays 3 to 2.
–        Insurance pays 2 to 1.
Hints & Tips
We have a couple of hints and tips about which moves in European Blackjack are best in which situations:
You should double down only when you have a total of eleven, ten or you have a pair of 5s, but the dealer's card needs to be anything between 2 and 9.
Another situation for doubling down is when you have a total of twelve, while the dealer has anything between 2 and 6.
Pair of aces should always be split, no matter what the dealer has.
You are advised to avoid the insurance bet because it increases the house edge.
If you have anything above 17, or if you have a soft 19 or 20, you should stand. Also, stand if you have a pair of ten-value cards, don't be tempted to split them.
Top Online Casinos and Software Providers with European Blackjack
Microgaming
A great option for a Microgaming powered casino to play European Blackjack is Video Slots Casino where you can bet a maximum of $100 per hand. The casino gives 100% welcome bonus up to €1,000 to all new players. Microgaming's European Blackjack is titled as European Blackjack Gold, and there are three other variations, also available at Video Slots Casino, such as European Blackjack Redeal Gold, High Limit European Blackjack, and Hi Lo 13 European Blackjack.
BetSoft
Drake Casino, one of the more prominent Betsoft powered online casinos, is our top pick for playing European Blackjack from Betsoft. This variation allows maximum bets up to $200, while the biggest chip denomination is 500. The casino itself gives away $5,000 in bonuses spread across your three initial deposits after registering.
YOU MIGHT BE ALSO BE INTERESTED IN THESE:
RELATED NEWS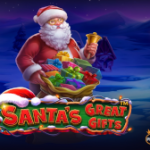 Get Ready for Christmas With Santas Great Gifts by Pragmatic Play [...]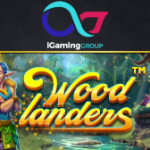 Explore a Fairy Forest in the Woodlanders Slot by Betsoft [...]
NetEnt Launches Superstars Slot With Crossover Characters [...]
YOU MIGHT ALSO BE INTERESTED IN THESE POPULAR PAGES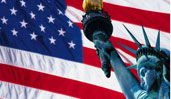 BEST US CASINOS
ONLINE CASINO BLACKJACK RESOURCES

STRATEGY
Use this easy strategy to get started playing.

GLOSSARY
Terms like "hit", "stand" and more explained.
RULES
The rules of BJ are quite easy to pick up.

HISTORY
The history of BJ is very interesting. Read more.

TIPS
Check out our online blackjack tips.
GAME REVIEWS
Learn more detailed info about hot casino games.
BACK TO TOP