Progressive Blackjack
The objective of the most popular table game of both luck and skill is to get closer to 21 than the dealer. Just like all casino games, Blackjack has its own set of rules and it can be played at land based, online and mobile casinos. Because of the popularity of the game, casino game developers have created different variants of blackjack. Among the most popular variants in Progressive Blackjack, a game that offers large progressive jackpot that can be won at any time. With proper betting strategies and a bit of luck, you can win the life-changing jackpot. Continue reading to learn more about Progressive Blackjack and its side bet as well as how and where to play the game.
What is Progressive Blackjack?
Just like all progressive jackpot casino games, Progressive Blackjack is a variant of standard blackjack in which there is a huge jackpot that increases every time a player makes a bet. A small percentage of that bet goes to the progressive jackpot pool and players can see it increasing to life-changing amounts in front of their eyes. Make sure you don't confuse Progressive Blackjack with progressive betting which is a betting strategy where players increase the size of their bets depending on whether they have won or lost their previous bets.
To win the jackpot players must place a side bet of certain amount next to the regular bet and get a specific hand, for instance four suited Aces. Most of the standard blackjack rules apply and in most cases the game is played with a couple of decks.
How to Play Progressive BJ?
Sign up with a licensed and safe online casino that offers Progressive Blackjack and make a real money deposit. Then go to the game and click on chips to select a value. Afterwards click on the bet area to place a chip as well as on the coin slit next to the bet area to place a side bet. Then click the Deal button. Once the game starts, you and the dealer will be dealt two cards. Based on the cards you have and the card of the dealer, make appropriate betting choices. Use Stand, Hit, Double and Split buttons as required. Click the New Game button if you want to start a new round or the Rebet button to place the same bet from the previous round.
Progressive Jackpot Side Bet
All Progressive Blackjack games come with side bets. The side bet doesn't affect the hand; it is strictly tied to the possibility of winning the progressive jackpot. The side bet is often a $1 bet and players should make it on each hand if they want to win the life-changing jackpot. In some cases it is optional, but in others it is tied to every hand.
Casino Software Providers with Progressive Blackjack
Online casino software providers create and develop different online blackjack variants including Progressive Blackjack. Two well-known and reputable software developers that offer Progressive Blackjack are Playtech and Microgaming. Read on to learn more about the games and where to play them.
Playtech
The Progressive Blackjack game from Playetch software uses 8 decks of cards and blackjack pays 3 to 2. Doubling is allowed, but players cannot split Aces. The dealer stands on any 17. The minimum bet is $5, while the maximum bet is $1,000. To be eligible for the progressive jackpot players must pay additional $1 side bet. The jackpot is won if you get four suited Aces. Playtech's Progressive Blackjack has 0.59% house edge and it can be played at Ladbrokes Casino. This award-winning online casino offers virtual, live and mobile casino games including gambling departments for sports betting, lottery, bingo and poker. The casino is run by the reputable Ladbrokes Plc which is a leader in the global betting and gaming market.
Microgaming
Triple Sevens Progressive Blackjack from Microgaming also has $1 side bet that enables the progressive jackpot which is won if you draw a hand of three consecutive 7s of diamonds. The game is played with 5 decks and the dealer stands on any 17. Doubling down is allowed on player totals of 9, 10, or 11, but doubling after splitting is not allowed. The betting limits start at $2 including $1 for the side bet. The game has 0.49% house edge. Triple Sevens Progressive Blackjack can be played at 32 Red Casino, a second-to-none online casino operated by the well-known and experienced 32Red Plc. The award-winning casino also offers live and mobile casino games and it is licensed by gambling jurisdiction of Gibraltar.
YOU MIGHT BE ALSO BE INTERESTED IN THESE:
RELATED NEWS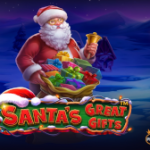 Get Ready for Christmas With Santas Great Gifts by Pragmatic Play [...]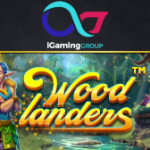 Explore a Fairy Forest in the Woodlanders Slot by Betsoft [...]
NetEnt Launches Superstars Slot With Crossover Characters [...]
YOU MIGHT ALSO BE INTERESTED IN THESE POPULAR PAGES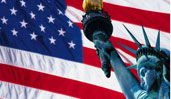 BEST US CASINOS
ONLINE CASINO BLACKJACK RESOURCES

STRATEGY
Use this easy strategy to get started playing.

GLOSSARY
Terms like "hit", "stand" and more explained.
RULES
The rules of BJ are quite easy to pick up.

HISTORY
The history of BJ is very interesting. Read more.

TIPS
Check out our online blackjack tips.
GAME REVIEWS
Learn more detailed info about hot casino games.
BACK TO TOP