Slots Glossary
Not sure what a "payline" or "payout" is? We have a full glossary of slots terms below for you no matter if you are a beginner or have already a couple of spins behind you. In order to be fully aware of how to gamble you need to know these everyday terms so that you can get into the fun more appropriately.
Slot machines are some of the most favorite gambling games in the world, and yet there are still people that play them without knowing the jargon properly. The given terms below are the most common that you will encounter during your gambling sessions.
Furthermore, it is advised that you keep this glossary bookmarked for future reference, so that you can use it instantly as soon as some unknown term pops up.
B
Basic slot: a slot machine with a single payline and a static jackpot.
Bet: the amount of chips that you wager on a slot machine is called a bet or wager.
Bet max: every slot machine has a button that says Bet Max right next to the button for spinning of the reels. If you want to play the slot machine with the highest possible bet, you can hit the 'Bet Max' button.
Bet per line: the same as coins per line, used to determine how many coins you want to play per line.
Big Bertha: these are much bigger in size slot machines compared to the regular ones and are used in casinos to attract the attention of the guests.
Big hit: when a player has won some of the higher paying winning combinations.
Bonus: bonuses are special opportunities to win some more money in the form of free spins or second screen features. They are triggered either with the Scatter symbol or other symbols.
C
Classic slot: this term is used in the online gambling world to refer to 3 reel slots with a more traditional concept design and symbols.
Coins per line: refers to how much coins are used for each line played. For example, if your bet is $0.10 and the slot has 20 paylines, your bet will be $3 per spin.
Coin size: betting comes in different amounts of money, referred to as coin sizes. Slots usually come in 5 different coin sizes to accommodate different player profiles.
Cold slot: a term used to label a certain slot machine as a slot that pays out less frequently than it should. They are also called tight slots.
Comps: Slots players who are members of loyalty or comp points programs at online casinos are collect points for each dollar they wager and receive specials for them. The same method of attracting players to wager is used in land-based casinos too.
Credits: the chips that you use for wagering.
F
Free spins: in the case of majority of slots games free spins are triggered with scatter symbols and can include up to 30 free spins. You don't spend your wagering money during free spins.
Fruit machines: this name is mostly used in the United Kingdom to refer to slot machines. It was inspired by the fruit symbols for which slot machines are notable. More details on Fruit Machines here.
H
Hit: a common slang term used to describe that a player has win on his spin.
Hit and Run: refers to players that used to search for a hot slot that is close to making a big payout, so they used to play a couple of spins at maximum bet at one slot and then continue with the next one repeating the same with all slots until a big hit.
House edge: the house edge is represented with the percentage that goes to the house. In slot machines this edge shouldn't be more than 3%. It can be eliminated by landing a larger win.
L
Loose slot: a loose slot is a slot machine with a supposedly broken RNG that gives payouts more frequently than regular. They are also called hot slots.
M
Mechanical slot: the earliest form of slots where moving parts were used and actual reels in the form of wheels.
N
Near miss: this is when just one symbol is missing from completing a winning combination on a slot game which will trigger a payout.
O
One-armed bandit: a name used by early players referring to the slot as a "bandit" that supposedly "stole" their money due to losing, while the "one-armed" part of the name was inspired by the lever used to spin the reels.
P
Payline: When the reels stop spinning and all the necessary symbols have aligned in the right positions, they form a payline which can go horizontal, vertical, diagonal or zig-zag. When the payline is formed the payout is triggered.
Payout: this is used to refer to the amount of money you are paid out when a winning payline has been formed according to a specific combination of symbols.
Payout percentage: casinos perform testing of how frequently their slots give payouts. This is then stated in the form of a percentage, and that percentage represents the long-term return to the player. If you struck a bigger win, then you can eliminate that edge.
Paytable: a paytable is a graphical display of the winning paylines with which you can trigger a payout. It also displays the amount of coins you can win for each payline. Each slot game has a paytable section.
Pokies: a word used in Australia and New Zealand to refer to slot machines. 'Pokie' comes from poker, referring to the earliest forms of slot machines when symbols from poker cards were used as symbols.
Progressive jackpot: this is the largest possible jackpot that a player can win on a slot machine. Each progressive slot is connected to a network with other progressive slots that each contribute towards a big progressive pool prize with fraction of each wager.
Progressive slot: a slot game that has a progressive jackpot and is tied to other progressive slots in order to form the progressive jackpot. More details on Progressive Slots here.
R
Random Number Generator (RNG): the RNG makes sure that all outcomes are random and does not allow for a slot machine to repeat its sequence. RNGs are regularly tested by special third-party auditing companies.
Reels: the reels are sort of wheels as they used to be in mechanical slot machines and they hold the symbols. When the reels stop spinning they trigger a payout. Slots usually have 3 or 5 reels.
S
Scatter symbols: a scatter symbol is an icon usually designed to best portray the main theme used for the design of the slot. These symbols can appear anywhere on the reels. In most slot games you will need three scatter symbols to activate a bonus feature.
Second screen bonus: video slots have many bonus features that are either activated as free spins or bonus rounds in separate screens where you can score some extra money.
Select lines: this option can be found in multi-payline slots and with it you can set how many paylines you want to play with. The more paylines there is, the bigger the chances for a return.
Slot tournament: a tournament where players play slot games for duration of time and then the amounts that they have won during their playing sessions are arranged in a table in order to decide the overall winner of the tournament. Prizes are usually in cash.
Spin: the button on the slot used to spin the reels. In the 1970s when the first video slot came out the spin button was used to replace the lever for spinning of the reels.
Stacked wilds: slots games designed by particular software developers have a feature called 'stacked wilds'. This is when more wild symbols appear in a reel on top of each other and form a winning combination.
Symbols: the symbols are simply the icons that appear on the reels. At the beginning they were fruits and later evolved into letter, numbers, animals, and all sort of popular designs. When the correct symbols appear on the reels, they will trigger a specific payline.
T
Ticker: a section on the screen where the progressive jackpot is displayed and updated as it increases.
Tilt: when a slot machine is malfunctioning.
V
Video slots: these are all forms of electronic and online slots and are played with the help of a computer, instead of a mechanism. More details on Video Slots here.
W
Wild multiplier: this is a wild symbol used to multiply your win in certain bonus situations.
Wild symbol: the word 'wild' in general is used in gambling to refer to a replacement card, or symbol in this case. When you are missing one symbol on the reels for a payout to be triggered, the wild symbol can act as a replacement and complete your winning combination.
Winning combination: a term used to refer to a combination of symbols that form a payline with which a payout is triggered, thus a winning combination.
Z
Zig-zag: this is a word used to describe when a payline goes across symbols in different fashion from going as a straight line.
YOU MIGHT BE ALSO BE INTERESTED IN THESE:
RELATED NEWS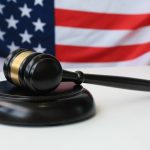 New Jersey Gambling License Renewal Deadline Approaching [...]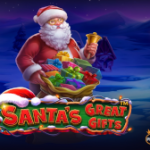 Get Ready for Christmas With Santas Great Gifts by Pragmatic Play [...]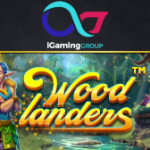 Explore a Fairy Forest in the Woodlanders Slot by Betsoft [...]
YOU MIGHT ALSO BE INTERESTED IN THESE POPULAR PAGES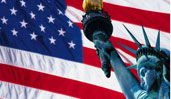 BEST US CASINOS
ONLINE CASINO SLOTS RESOURCES
BACK TO TOP