Slots Rules – Learn How to Play Slots
When we play online slots all we do is imagining how the reels stop and the symbols align to trigger a big payout. Although enjoying and having fun is important when playing slots, there is more to it than just brainlessly gazing at the colorful symbols.
Slots were created at the end of the 19th century when they were introduced to local bars and pubs. Later they went on entertaining female guests at hotels or casinos. Actually, slots were used by clever casino operators to distract the wives of big mafia bosses and officials so they won't take them away from their card games.
Slots are one of the players' most favorite casino games, which do not require any skill at all, only tempered behavior. If you are new to playing online slots, we advise you to read carefully below how to become more efficient slots player, not just a "gung-ho" headless gambler. Slots can be very rewarding on the long run, and finding the slot game with the lowest house edge is a real treasure.
Slots Rules
At the basic level, slots are the easiest and simplest games out there, and nevertheless, they keep being abundantly offered at online and land-based casinos. However, there are several rules that you need to follow in order to be able to play slots, and afterwards we will give you a simple strategy. You will need to know that:
A payout is triggered when the necessary symbols align into a payline. In order to see what are the various paylines you can check the paytable that every slot game has displayed.
Slots have different number of paylines, they can range from 1 payline with the most basic slots, up to 50 paylines. Paylines don't run in just horizontal lines.
A payline will not form if the necessary symbol doesn't appear in the first reels, but has appeared in the other reels. To trigger the payout and to form the complete payline, the symbol must be aligned in the first reel too.
You can spin the reels by pressing the 'Spin' button.
You can always choose the number of paylines to play with. More paylines means more chances for a win.
Before spinning the reels, you must first select the number of coins per payline and the size of the coins. The coin size is multiplied with the number of coins.
To play for a progressive jackpot you need to play with the maximum number of coins. Just use the 'Bet Max' button.
Slots can have a minimum of 3 reels, and range up to 9.
The Basics of Slots
Objective of the Game
As in any casino game, the objective of the slots is to get the highest possible payout by combining the appropriate symbols. But, you will need to know that the higher the wager that you make at each spin, the higher the payout will be. Wagering $1 per spin and wagering $10 is not the same. If you hit a 4,000 coins payout with a $1 bet, you will be paid $4,000, which is still great, but if you hit the same payout with $10 bet, you will receive $40,000, which is no doubt a more desired sum.
Paylines and Reels
The word "reel" can be best understood when you put it on the context of the original mechanical slot machines. It is simply a wheel with symbols on it that you can spin by pulling the lever or pressing the 'spin' button, and when the reels stop the symbols align to form a payline. Naturally, the same concept is used for online slots.
Payline is the line that runs across the reels and connects the symbols together. If the right combination of symbols appears on the reels when they stop spinning, the payline is triggered and a specific win is paid out. Today's online slots have zig-zaged paylines that can run in different directions, but always from the left towards the right.
Bonus Features
Almost every slot has different bonus features. These bonus features can be very rewarding, while some may be really stingy. These bonuses can consist of different bonus rounds, second or even third bonus screens where you can score different amounts. In such cases you are usually required to click on few choices that will reveal your bonus winning, or depending on how innovative the game play is you may be even required to use your skills to win the bonus money. Bonus rounds are great because almost always they include multipliers that increase your winning sum by several times.
Gamble Feature
Some slots even have a gamble feature that we've seen in video poker games. This is when you have scored a win, and you are offered to double it in a separate screen by guessing what color the card will be, red or black. Or, in order to multiply your potential payout you can guess of which suite the card will be, whether clubs, diamonds, hearts or spades.
Game Features
A standard online slot game has several buttons with which you can play the slot. The most convenient option is probably the 'auto play' button. With it you can select how many spins you want to computer to make instead of you, while you do other important things on your computer, and not just hit the spin button the entire time. Also, you can adjust the size of your bet per line and coin size, and select the number of paylines. And the most important is the 'Info' or 'Paytable' button where you can see how much the slot game pays off for its paylines.
An Easy Slot Machine Strategy to Use
Before you begin playing slots, it would be wise to set up a strategy that will help you play safer and with more thought into it. A slots strategy doesn't literally mean moves that you need to make just like in card games, it's just a simple strategic thinking to help you save money.
The first obvious move is to select an online slot game and practice it first in free play. This will help you see if the game is really to your liking and how frequent the payouts are. Don't worry, casino games in free play mode are just the same as real-money mode, only you play with fun money for the purpose of practicing.
After you've decided on the slot that you want to play with real money, you will need to set yourself a bankroll that you will use. You mustn't exceed it at any moment. If you've made more than that bankroll, just walk away with the money. The point is not to lose your winnings and your entire bankroll ultimately just because you were greedy and thought the slot is hot. There is no such thing as a hot slot.
Play the slot in multiple sessions, and make sure to not spend all of your wagering money in one session. Once you notice you are having a losing strike, stop immediately, because losing leads to more losing by trying to make up for the losses.
If there are bonuses or free spins offered for playing that slot, use them without hesitation. Take the maximum advantage by using up such bonuses that essentially cost you nothing, but can extend your playing time greatly.
Summary
There will never be a shortage of slot games. We see them get developed and improved each day as new slots are released by different software providers. Microgaming has over 400 slot games, and most probably Playtech too. Now there are even awesome 3D animated slots by Betsoft that are pretty much of equal quality as a big animated blockbuster, with even more unique technical and game play features than before. Moreover, with the advent of mobile casino gaming, playing slots has become even more convenient than before. Now you can have you favorite slot with you wherever you will go.
Useful Slots Glossary
Free Spins: free spins are exactly what the name says, they are spins given for free. Free spins are triggered with a particular symbol, or are given through promotions.
Multiplier: some symbols in a slot game may be used to trigger a multiplier, and they are mostly triggered while playing bonus rounds or free spins. The multiplier further multiplies the winning amount of the payline that you've hit, and the multiplication usually is set from 2x to 5x. In some slots, multipliers increase as the symbols appear again that trigger the multiplier feature.
Scatter: the scatter symbol is another common feature in slots and is used to trigger scatter payouts as defined in the paytable for the game or to activate a bonus round.
Wild: this is probably the most important symbol in slots, because they can replace a missing symbol in a payline to trigger the payout. In video slots if you hit wilds on all reels you can trigger a jackpot or activate a multiplier.
For a more in-depth list of terms and phrases for Slots, visit our Glossary page here.
YOU MIGHT BE ALSO BE INTERESTED IN THESE:
RELATED NEWS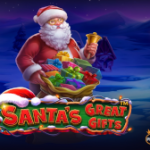 Get Ready for Christmas With Santas Great Gifts by Pragmatic Play [...]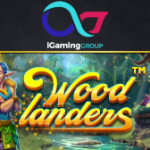 Explore a Fairy Forest in the Woodlanders Slot by Betsoft [...]
NetEnt Launches Superstars Slot With Crossover Characters [...]
YOU MIGHT ALSO BE INTERESTED IN THESE POPULAR PAGES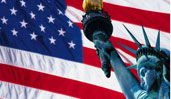 BEST US CASINOS
ONLINE CASINO SLOTS RESOURCES
BACK TO TOP