The History of Slots
Slots have caused joyful moments for many casino players since their inception into the gambling world. Slots have lots of different names, in the UK they are called fruit machines, in the US they are referred to as slot machines, while in Australia and New Zealand people call them pokies derived from poker machines. This is because the earliest forms of slots had poker symbols. Since then slots have truly come a long way becoming iconic casino games.
In the beginning, slots were just mechanical devices that could be played at shops, cigar stores, barber shops, saloons, bars etc. and gave prizes that could be consumed, like chewing gums, alcohol, food, sweets etc. Today, instead giving out chewing gums and such, slots give out incredible progressive jackpots. The biggest progressive jackpot ever won on a slot machine was when a guy from Finland was playing online on the Mega Fortune slot by NetEnt and scored €17.8 million. Imagine that amount in your bank account!
In the Beginning
The first mechanical device had five drums (reels) and was introduced in 1891. This machine had poker faces drawn on the drums, and was a very popular choice in bars across the US. Instead of the 'spin' button this machine used a lever to spin the reels and accepted nickels. The point was to pull the lever and wait for the drums to randomly form a poker hand that would trigger a payout.
The Liberty Bell
The first slot that people believe was the first true slot ever made was developed by Charles Fey. Some say that he invented the machine earlier than the slot in 1891, while others maintain that it was developed much later in 1895. Fey constructed a slot with only three drums and five symbols that could be aligned in order to trigger a payout. One of the symbols was the Liberty Bell, and it stuck as the name of the machine. If you hit three Liberty Bells in a line you could win the biggest amount of just 50 cents. The intention of Fey was to reduce the complexity of payouts by making it simpler with less reels and symbols.
Problems with Laws
After a couple of years, Fey's slot got banned by the state authorities in the state in which he lived. However, operators from other states had a big demand, and since it wasn't illegal to play slots in their establishments, Fey had a lots of work.
Afterwards, manufacturers began to copy the Liberty Bell and devised their own machines with the 'bell' word in the name. But, many of these slots focused on giving food prizes in order to avoid getting banned and face consequences.
Modern Day Slots
The first precursor to today's modern slots is the Money Honey slot that was fully powered by electricity. It was developed in 1963 by Bally. This slot was a real eye opener to manufacturers, and immediately it opened a whole new world of possibilities in developing slots.
A decade later in the 70s, the first video slot machine appeared. It was developed by five engineers in California, and the first samples were sent to be tested in the Hilton Hotel in Las Vegas to entertain guests. After the state of Nevada had attested that they are non-cheating games, video slots were licensed and approved, and today they are a crucial part of any casino, be it online or land-based.
We can't even describe how many interesting video slots there are today, mainly found at online casinos. The creativity and innovativeness of developers have crossed many technological boundaries and video slots have become a real 3D delight.
YOU MIGHT BE ALSO BE INTERESTED IN THESE:
RELATED NEWS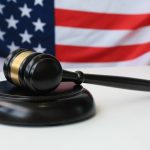 New Jersey Gambling License Renewal Deadline Approaching [...]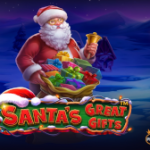 Get Ready for Christmas With Santas Great Gifts by Pragmatic Play [...]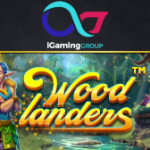 Explore a Fairy Forest in the Woodlanders Slot by Betsoft [...]
YOU MIGHT ALSO BE INTERESTED IN THESE POPULAR PAGES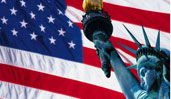 BEST US CASINOS
ONLINE CASINO SLOTS RESOURCES
BACK TO TOP