Top Seven Tips for Slots Players
Generally speaking, the casino games of chance are the simplest and fastest to play, but they usually have the worst odds. Slots are the most sought after casino games of pure luck, but it doesn't mean that they can't win you money. You simply have to play smart and pick a slot that suits your gaming style and bankroll. There are a couple of thousands slots available offline, online and on the go, so there is plenty of choice.
Since slots are based on luck, there are no strategies you can use to manipulate the game and reduce its house edge. However, there is some skill in selecting which slot to play. The following tips can help you maximize your return and maintain a good bankroll.
1. Set a Bankroll
Set a bankroll before playing slots. In other words, play only with money you are comfortable losing. Slots are fast-paced which means you can easily lose count how much you have spent. It is also advisable to cash out the money you have won that is above your set bankroll.
2. Bet the Maximum on Progressive Slots
In most cases, to be able to win the progressive jackpot of a slot, you have to bet the maximum number of coins. In other cases, you can choose how much you want to bet, and if lucky, you can still win the jackpot even if you have bet only a cent. However, to increase your chances of winning play all pay-lines and bet the maximum.
3. The Simpler the Slot, the Better the Odds
Generally speaking, the slots that are easy to understand and have only a few extra features usually have better odds. In addition, since they are simple to play, players can easily study their pay tables and find out the ones that give the best payouts. As a rule of a thumb, always learn as much as you can about a slot game before you decide to play it for real cash.
4. Play Slots with the Best Payout
Always play slot games that have a payout percentage between 95 and 99. These slots are mostly $1 or higher slots. According to researches, the slots that have the highest range of percentage payouts are the ones whose betting range is $5 or higher. In general, the payout percentages decline as the slot becomes less expensive. You should also study the pay table of a slot and see if it offers high payouts on particular winning combinations.
5. Play Slots with Skill Feature
Some slots have bonus games based on skill. Even though luck is the most important element for triggering the bonus game, when you get there you can rise up your bankroll with your skills. For example you may earn a multiplier or free spins if you shoot the enemy etc.
6. Abandon a Cold Slot
If a slot game is not paying you at all after a couple of spins, it is advisable to leave the game and choose another slot. Even though luck is the most important factor for winning at slots, you should never chase your loses. Instead, change the game.
7. Play Slots to Gather Comp Points Faster
As a slot player you can earn comp points faster, mainly because wagers on slots earn you more comp points. This, in turn, increases your loyalty and VIP level and you have the chance to enjoy more special treats at casinos. For example, a $1 bet on slots is probably comped better than a $10 bet on blackjack. Therefore, if you play for the reason of getting comp points, slots should be your first choice.
YOU MIGHT BE ALSO BE INTERESTED IN THESE:
RELATED NEWS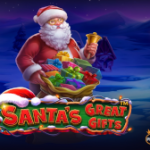 Get Ready for Christmas With Santas Great Gifts by Pragmatic Play [...]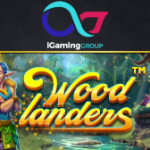 Explore a Fairy Forest in the Woodlanders Slot by Betsoft [...]
NetEnt Launches Superstars Slot With Crossover Characters [...]
YOU MIGHT ALSO BE INTERESTED IN THESE POPULAR PAGES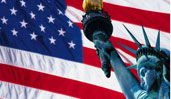 BEST US CASINOS
ONLINE CASINO SLOTS RESOURCES
BACK TO TOP