Video Poker Glossary
To get the most out of video poker learning the necessary video poker terms through this glossary is your best move towards becoming more acquainted with this popular casino game. You can find these terms throughout the internet at gambling related sites or online casinos, or you will hear them in a real life casino while communicating with other video poker players.
Although the game is played against the computer, video poker is very interactive game, one that basically requires having poker skills. If you already have the skills, you can complete your video poker knowledge with this glossary and ultimately become a more knowledgeable player.
A
Aces and Eights: this is a video poker variation where you can get a bonus payout for 4 sevens, eights or aces.
Aces and Faces: this is a video poker variation where you can get a bonus payout for 4 face cards or aces.
Action: playing a casino game and gambling in global is described as 'getting some action'. The action refers to the entire gambling activity, but mostly to the betting part.
All American: this is a video poker variation where straight flush offers better payouts than other variations.
Average Payback: every casino game has an average payback i.e. the money that is supposed to return to the player. Playing video poker requires for the player to discover what the average payback of the video poker machine is.
B
Bet Max: this is the button found on the interface of video poker games with which you can make the maximum bet allowed. By betting the maximum at progressive video poker games, you are playing for the progressive jackpot.
C
Cash Out: the process of withdrawing your winnings from your account at an online casino, or exchanging the chips won for money at the cashier at a real life casino.
Comps: short for "complementary points" is an additional way of getting the most of your wagering at an online casino. Each time you wager the online casino rewards you points which in return you can exchange for cash or rewards.
Cowboys: a slang word used for kings.
Credits: the money that you have put in a video poker machine is called 'credits'. This is in the case of real life video poker machines. For example, if you put $10 into the machine, you receive 10 credits which you can use to wager in the game.
Cycle: this indicates the period after which a specific hand will be dealt. For example, statistically a Royal Flush will be dealt once in every forty thousand hands.
D
Denomination: this term can indicate 2 different things in casinos. First, it can refer to the coin size value. Second, it can refer to a card value.
Deuces Wild: this is a video poker variation where instead a joker, the wild cards are all deuces (cards with the face value of two).
Discarded Cards: these are the cards that are discarded after you have decided that you don't need them for your hand.
Draw: after you have selected which cards you are going to hold and which you are going to throw away in your hand, you have to press the 'draw' button in order to get new cards.
E
Edge: this is mostly referred to as the 'house edge', indicating the advantage that the house has on every game over the players. This edge is always displayed as a specific percentage. Video poker games have the lowest house edge among casino games.
Expected Return: see 'average payback'.
F
Fish Hooks: a slang word used for jacks.
Flush: this is a hand in video poker consisted of same suit cards.
Four of a Kind: this is a hand in video poker consisted of four cards with identical value and denomination.
Full House: this is a hand in video poker consisted of three cards with identical value and one pair.
G
Gamble: a special feature in video poker games and slots also. When you have won, you can press the 'gamble' button and try and double up your winnings by guessing in a separate screen that a red or black card will be drawn.
Garbage Hand: a bad hand for which no payout is given.
H
High Card: a high card can be any of the face cards, like kings, queens or jacks.
Hold: after your hand has been dealt by the computer, you are required to select which of the five cards dealt you will hold. The ones that you haven't marked for 'hold' will be discarded and new ones will be dealt.
I
Inside Straight: a straight hand or more precisely a hand with the middle card missing in order to be a straight hand.
J
Jackpot: when you have hit the highest ranking hand in video poker, which is the royal flush, you have sort of hit the jackpot. Also, the jackpot may be a progressive jackpot.
Jacks or Better: this is a video poker variation where a pair of jacks is the minimum you need in order to win.
K
Kicker: a kicker card is a card that increases the win. Different video poker variations have different kicker cards.
L
Ladies: a slang word used for described queens.
Loose Deuces: another game where the deuces are played as wilds and where four deuces can bring you a bonus.
M
Multi Hand Video Poker: this is a video poker game that allows playing with multiple hands at the same time. The maximum number of hands that you can play is 100 hands. When the cards are dealt you are given the same cards for all hands. On the second dealing they vary.
O
Odds: this is the likely hood of your wins expressed mathematically.
P
Pat Hand: a 'pat hand' in video poker is a hand that you are not able to improve in the second dealing of cards such as full house, four of a kind, straight and royal flush.
Pay Back: the return expected in the video poker game.
Pay Off: the amount of coins that you can win in a video poker game. For example, if a particular hand pays 1000 coins and you have wagered $1, the pay off would be $1000 dollars (1000 x 1 = 1000).
Pay Table: video poker games have a list of all the pay offs possible in the game. This list displays which hand pays how much.
Perfect Play: this is when a player is able to play all the hands in the game with the highest average payback. This way the player can eliminate the house edge in a breeze.
Progressive Jackpot: this is a jackpot that grows with every wager that players make. The basic principle behind this kind of jackpot is taking a fraction of each wager and depositing it in a single progressive jackpot amount that a random player can win.
Q
Quads: another name for four of a kind.
R
Rag: a card that cannot be used.
Random Number Generator: this is the technology behind games that allows for them to give random and fair outcomes. It is also called RNG. RNGs make sure that the outcomes don't happen according to a pattern.
Rank: a rank in video poker is actually the value of the card.
Royal Flush: royal flush is the strongest possible hand in video poker machines, except at variations where otherwise. To get a royal flush you need a ten, a jack, a queen, a king and an ace.
S
Sequential Royal Flush: when the cards in a royal flush hand are arranged in sequence for which some video poker variations give a separate jackpot.
Straight: this is a hand in video poker consisted of cards arranged in a sequence according to their value. They don't need to be of the same suit.
Straight Flush: this is a hand in video poker consisted of same suit cards that are arranged in sequence.
Suit: in video poker as well in other card games the suit indicates if a card is diamonds, clubs, spades and hearts.
T
Tens or Better: this is a video poker variation where the minimum paying hand is a hand with tens or better.
Three of a Kind: this is a hand in video poker where three cards are of the same denomination.
Two Pairs: this is a hand in video poker consisted of two different pairs and a fifth random card irrelevant to the hand.
U
Underdog: a person that is least likely to win in video poker.
W
Wild Card: video poker variations allow wild cards, which essentially are used as substitutes for particular card in order to form a hand. In Joker Poker the wild is the joker, while 2s in Deuces Wild.
Wild Royal Flush: as the name suggests, this is a royal flush hand, but one that is composed with at least one wild card as a substitute.
Winning Hand: a winning hand is simply a hand that gives a pay off.
YOU MIGHT BE ALSO BE INTERESTED IN THESE:
RELATED NEWS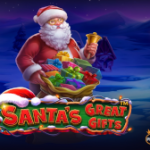 Get Ready for Christmas With Santas Great Gifts by Pragmatic Play [...]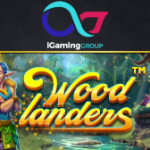 Explore a Fairy Forest in the Woodlanders Slot by Betsoft [...]
NetEnt Launches Superstars Slot With Crossover Characters [...]
YOU MIGHT ALSO BE INTERESTED IN THESE POPULAR PAGES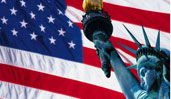 BEST US CASINOS
ONLINE CASINO VIDEO POKER RESOURCES

STRATEGY
Learn the basic strategy of Video Poker.

GLOSSARY
Understand the terms and phrases of this game.
RULES
Make sure you understand the rules of Video Poker first.

HISTORY
Learn all about its early history up until today,

TIPS
Check out our online Video Poker tips.
GAME REVIEWS
See our in-depth reviews of popular casino games.
BACK TO TOP