Top Seven Tips for Video Poker Players
Since its introduction in the mid 70s, the casino game of video poker hasn't lost its popularity and it is still regularly played by many casino fans at land based, online and mobile casinos. The game has lower house edge compared to some other casino games and it gives players a decent chance to hit high payouts. Video poker is based on both luck and skill, therefore, with appropriate video poker strategy tips and a bit of luck, you should be able to reduce the house edge and start winning money.
1. Play Video Poker Variant with High Expected Return
There are many different video poker variants and they differ from one another in terms of rules and expected return. Microgaming's Jacks or Better, for instance, has an expected return of 99.54%; Joker Poker has 98.60%, while All American has 99.38%. There is also difference in the expected return of a same video poker variant created by different software providers. For example, BetSoft's Jacks or Better has 98.25% expected return, while the same variant from NetEnt has 99.56%.
2. The Ace is Not the Most Important Card
The Ace is probably more important in Texas Hold'em rather than video poker. While playing video poker you are not playing against other players and the Ace has the same value as a Jack, King or Queen. Moreover, the Ace reduces the chances of hitting a straight. Therefore, if you have three high cards, you should discard the Ace.
3. Keep the Minimum Winning Hand
If you are playing Jacks or Better video poker, the minimum winning hand is a pair of Jacks or higher. Therefore, you shouldn't discard the hand and draw five new cards. Instead, you should keep the winning hand and draw one, two or three cards. This depends on the type of minimum winning hand you have.
4. When to Draw a Card for Straight
Video poker players usually wait one card for flush when they are holding four suited cards. They also tend to do the same and wait for one card to get a straight. However, this is not the best strategy. If you are waiting one of the middle cards to complete a straight that pays 4:1, you shouldn't draw another card. Instead, you should draw another card when you want to make an open ended straight or in other words, when one or two cards will bring you success.
5. Break the Flush for Royal Flush
Video poker players tent to keep the hands that pay. One of the most desirable hands in video poker is the flush which pays 6:1. However, players shouldn't break a flush in order to make a straight flash that pays 50:1 and is hard to get. Instead, they should break a flash if they want to get a royal flush, which is the best hand in video poker.
6. Give up the High Card and Don't Break a Pair
If you have three or four high cards, you should always keep the suited ones so you have a chance for a flush. In addition, if you have a pair of two suited cards don't break it to keep the high card. Instead, wait to get three of a kind.
7. Practice Playing Video Poker
Even if you have acquired a good video poker strategy, don't start playing video poker for real money right away. You should put your knowledge to test and practice your skills for free by playing the game free of charge. There are many online casinos that offer both free and real money video poker. After you had enough practice, switch to playing video poker for real cash.
YOU MIGHT BE ALSO BE INTERESTED IN THESE:
RELATED NEWS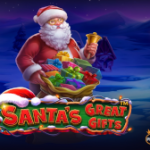 Get Ready for Christmas With Santas Great Gifts by Pragmatic Play [...]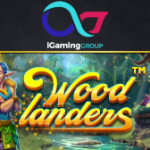 Explore a Fairy Forest in the Woodlanders Slot by Betsoft [...]
NetEnt Launches Superstars Slot With Crossover Characters [...]
YOU MIGHT ALSO BE INTERESTED IN THESE POPULAR PAGES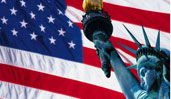 BEST US CASINOS
ONLINE CASINO VIDEO POKER RESOURCES

STRATEGY
Learn the basic strategy of Video Poker.

GLOSSARY
Understand the terms and phrases of this game.
RULES
Make sure you understand the rules of Video Poker first.

HISTORY
Learn all about its early history up until today,

TIPS
Check out our online Video Poker tips.
GAME REVIEWS
See our in-depth reviews of popular casino games.
BACK TO TOP