Video Poker Rules – Learn How to Play Video Poker
Video poker is a computerized five card poker game played exclusively against the computer. It appeared in the mid-1970's when technology allowed for casino game manufacturers to combine a monitor with a video poker console. This invention wasn't just a coincidence. That same period PCs began to be massively produced and commercially sold. One of the first popular video poker games were produced by the company that we know today in the online gambling industry as IGT.
When the 80s came, video poker became even more popular, and was mostly used by players that didn't like facing other players while playing in a less intimidating setting and by players that wanted to play by themselves with the computer only enjoying the game privately. Video poker brought an entirely new feel to poker, where you could play multiple hands at a time and thus maximize your chances for a win. Today video poker is an integral part of any casino, and is considered as one of the few casino games that have very low house edge (below 1%) that can be eliminated using proper strategy.
In order to be able to play video poker, you will need to have the basic skills of playing poker, which includes knowing all the poker hands. Video poker variations use essentially the same poker hands. You play with 5 cards per hand, and select which cards you want to be replaced in order to form a better hand etc. Video poker is a real exception from the saying: "the house always wins". In video poker you are presented the chance to beat the house with appropriate effort.
Video Poker Rules
The rules may vary from variation to variation, but in general they follow the same principle. These are the common rules:
Video poker is played with deck of 52 cards. If there are jokers included that are used as wilds, the deck will have more cards.
You are dealt 5 cards randomly by pressing 'deal'.
You choose which cards you want to hold by pressing 'hold'. The other cards are discarded and are replaced with new cards.
The payout is formed according to the poker hand. The poker hand values for a particular video poker game can be seen in the paytable of the game.
There are 9 ranking hands, and the highest is Royal Flush, followed by Straight Flush and Four of a Kind.
You can play one hand or multiple hands at the same time, depending on the video poker variation that you are playing.
You can bet up to a maximum of 5 coins.
A hand is played in two rounds: in the first round you select which cards to hold, and in the second round you are dealt replacement cards that will form your final hand.
The Basics of Video Poker
Objective of the Game
The objective of video poker is to finish the round with the highest ranking hand. All the hands from standard poker are there. However, each video poker variation has its own twist and these hands may differ somehow. That is why it is important to first get to know the variation along with the rules and hands. Naturally, the stronger your hand is the higher the payout will be for the hand.
How to Play
The game play is fairly simple and similar to playing standard poker. You have an interface with all the buttons for dealing the cards, setting the bet size, selecting individual cards etc. First, you receive five cards by pressing 'draw'. Based on your assumption and how good or bad the hand is, you make a decision which cards you will hold by pressing the 'hold' button and which ones will be discarded in order to receive new ones. You are allowed to throw away as many cards as you want to. After you've selected which cards you are going to hold, the replacement cards will be dealt upon pressing the 'draw' button again. These cards will form your final hand, and you will be appropriately paid out based on the paytable and the number and size of coins you have wagered.
Gamble Feature
Video poker games can have a Gamble or Double feature, with which you can double your winnings. This feature consists of a separate window where you need to guess the color of the card that'll be randomly drawn on the screen, whether it is going to be black or red. To increase the win even more, you can even guess of which suit the card will be. If you don't want to gamble your winning with this feature, you can press the Collect button and the money will be added to your bankroll. Then press deal and you can continue playing.
Single Hand and Multi Hand Video Poker
Single hand poker is played with only one hand, as the name suggests, while in multi hand poker you can play with multiple hands at the same time. As your press draw each hand receives the same cards. When you select which cards you want to hold, the same cards are held in each hand, and in the second round you are dealt different cards for each hand. It's like betting with the same hand multiple times.
Multi hand video poker hasn't been available immediately with the invention of video poker. It is actually a relatively new addition to casinos. Multi hand video poker games can allow playing up to 100 hands at one time. The usual selection is 3, 5, 10, 25, 50 or 100 hands.
Video Poker Hands
The following are the hands arranged in descending order starting from the strongest:
– Royal Flush: this is the strongest ranking hand offering the highest possible payout, and is made up of cards that are of the identical suite, which are Jack, Ten, King, Queen and Ace
– Straight Flush: 5 cards that are of the identical suit and arranged in a sequence
– Four of a Kind: 4 cards of identical rank and value
– Full House: 3 cards of identical rank and two other cards of identical value
– Flush: 5 cards of the identical suit
– Straight: 5 cards of different suit but arranged in sequence
– Three of a kind: 3 cards with the same face value
– Two Pair: 2 pairs each with two cards of matching value
– Pair: 2 cards of matching value
Popular Variations
Online casinos usually run the same line of video poker titles or variations, but each is developed by different casino software provider. The most popular variation that you will find at any online casino is Jacks or Better. All of the software providers have this variation, from Microgaming and Playtech, the two biggest providers, to the smallest providers. In this game you need to collect two Jacks or two other cards of greater value, and these two cards need to appear in pairs.
The second most popular variation would be Tens or Better. It is essentially the same as Jacks or Better only that you need to obtain pairs that are of greater value than Tens. Other variation worth mentioning is Deuces Wild. Here all the Twos are counted as wilds. Other popular variations are Aces and Eights, Double Bonus, Double Double Bonus, Deuces and Joker, Jokers Wild and Bonus Deuces Wild. The lowest house edge is with Deuces Wild. Some online casinos even have progressive video poker.
A Simple Strategy to Use
Playing video poker appropriately can bring you big bucks because video poker games have the lowest house edge of all casino games. The most important here is to use a good money management strategy, and to practice as much as you can in order to get to know with the video poker variation. The money management strategy means that you need to set yourself a limit and to never go over it, which basically means: don't spend what you can't afford.
A basic playing strategy on the other hand would be to go for the highest ranking hand possible at all times. For example, if you have the chance for royal flush and straight flush, you will go for the royal flush since it is a stronger hand.
Another playing strategy is to aggressively push the limits when you are in profit. When in profit, you can risk the maximum bet in order to get a chance for the highest possible payout. The highest payout in video poker games is usually 4,000 coins for royal flush. You basically risk your profit in order to get the jackpot.
Summary
There are lots of video poker games and each variation includes its own strategy. If you want to play Jacks or Better, look for a strategy that is best used for that game. The same applies with the other variations too. But, no matter what strategy you use, the money management strategy will be your best move that you can make and it applies the same with every variation.
Useful Video Poker Glossary
– Bet Max: this button is available at any video poker game, and by pressing on it you can play the maximum bet.
– Double Up: an option with which you can double up your winnings in a separate window.
– Suit: this word is used to refer to which symbol the card has, whether clubs, diamonds, hearts or spades.
– Wild Royal Flush: the highest ranking hand in video poker, only made up with at least one wild card.
Find a more comprehensive Video Poker Glossary here.
YOU MIGHT BE ALSO BE INTERESTED IN THESE:
RELATED NEWS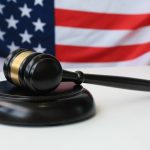 New Jersey Gambling License Renewal Deadline Approaching [...]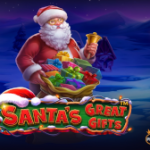 Get Ready for Christmas With Santas Great Gifts by Pragmatic Play [...]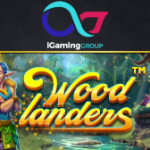 Explore a Fairy Forest in the Woodlanders Slot by Betsoft [...]
YOU MIGHT ALSO BE INTERESTED IN THESE POPULAR PAGES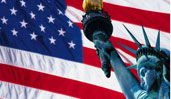 BEST US CASINOS
ONLINE CASINO VIDEO POKER RESOURCES

STRATEGY
Learn the basic strategy of Video Poker.

GLOSSARY
Understand the terms and phrases of this game.
RULES
Make sure you understand the rules of Video Poker first.

HISTORY
Learn all about its early history up until today,

TIPS
Check out our online Video Poker tips.
GAME REVIEWS
See our in-depth reviews of popular casino games.
BACK TO TOP